How to use your Sourdough Discard – zero waste
Use these ideas to make some incredibly delicious meals & snacks with your sourdough discard & you'll have zero waste!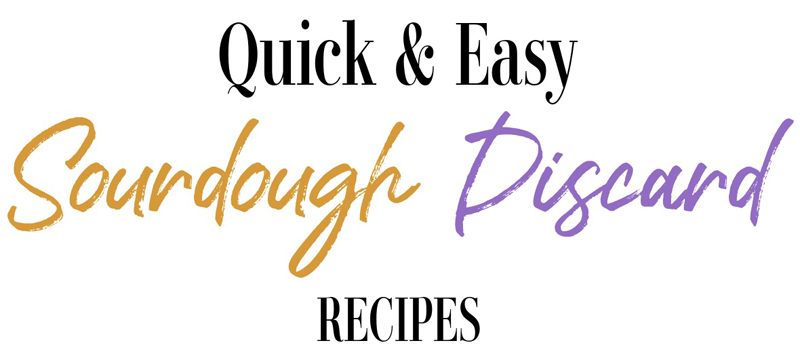 SOURDOUGH DISCARD RECIPES
You can find TONS of ideas online for what to do with your sourdough discard! I believe in having as little waste as possible, so once we are done creating our starters I'll show you my zero waste method that will allow you to have NO waste at all! Below are some of my favs as well as links to recipes I've created (more coming soon).
I am working hard to bring you my recipes as they are all gluten, egg, corn free with dairy & nut free options, with many being vegan as well! I have found this combination of dietary needs particularly difficult to find recipes to make! So I promise to post mine as soon as I can!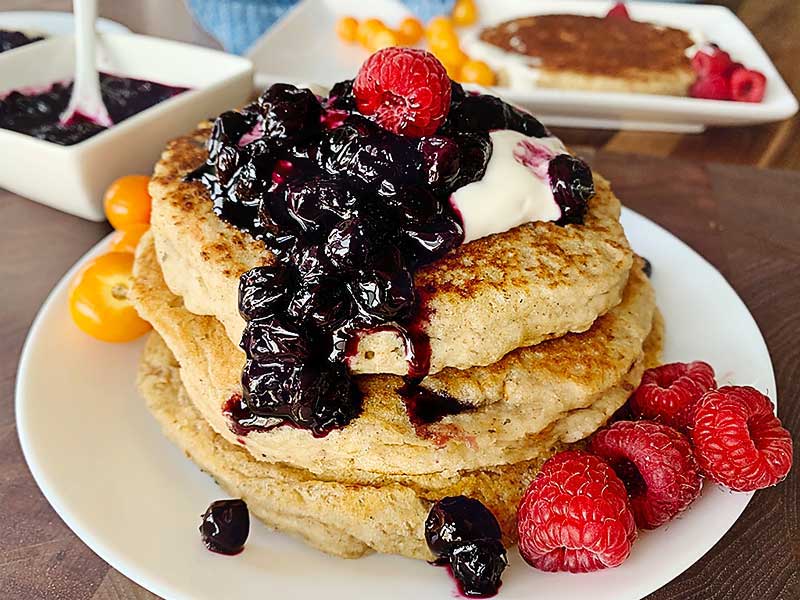 MY FAVOURITE DISCARD RECIPES (GLUTEN FREE)
DISCARD RECIPES (WHEAT STARTER)
FOLLOW ME
Please follow me on Pinterest
If you're already on Pinterest, please feel free to PIN the picture below for future reference & so others can find it too. Thank you kindly.
HOW LONG CAN I KEEP MY SOURDOUGH DISCARD?
HOW TO STORE SOURDOUGH DISCARD
I will say it is best to use your discard within 24 hours, BUT, life gets busy and this is often hard to do right? If you can use it within 24hrs just leave it on the countertop until use. If not, here's what I do when I can't use my discard the same day or within 24 hours:
1) KEEP A SOURDOUGH DISCARD JAR IN THE FRIDGE!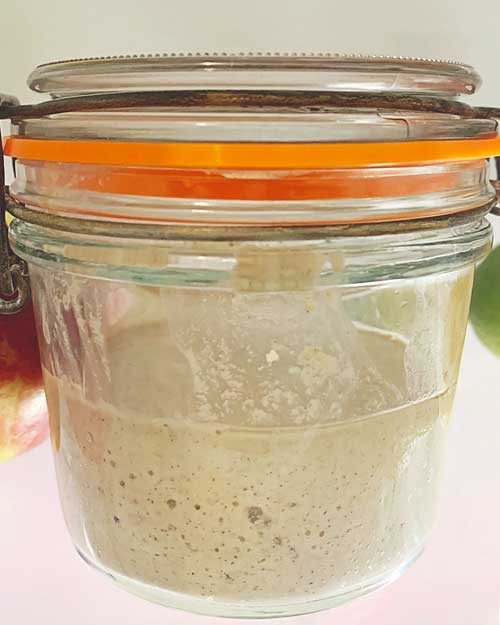 If I know I don't want to bake with my discard within 24 hours, I place it in a sealed jar in the fridge. I find it lasts for about a week or so before it becomes too sour for me to bake with, especially for sweet recipes. I continue to add to my discard jar until I want to bake. This is great for those days you just don't want to deal with the discard right away, but still keeps waste down!
2) THROW SOURDOUGH DISCARD IN A PAN WITH OLIVE OIL!
A good friend of mine, Shanley, gave me the idea to just throw your discard directly in a frying pan with a little olive oil & your favourite spices! Below is a picture of my new favourite quick & easy discard recipe: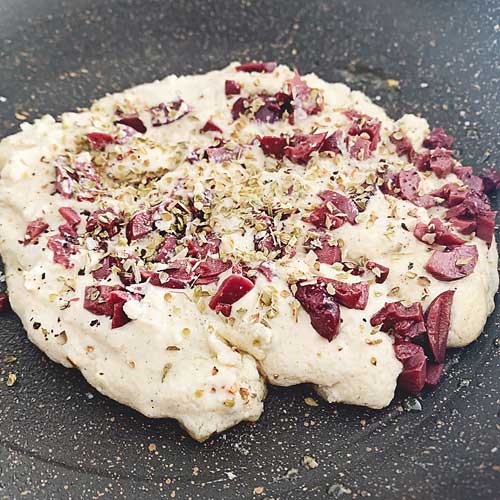 3) PLAN TO HAVE MINIMAL OR NO SOURDOUGH DISCARD AT ALL?
BUT HOW DO I HAVE ZERO SOURDOUGH DISCARD?
When you maintain very little starter in the refrigerator and replenish weekly it is possible to calculate exact amounts so that you use some starter to create your leaven, then replenish the rest! This is the method that I use. I have zero waste if I keep to my usual baking schedule. If I decide I want to bake more often, then I'll have a very minimal amount of discard. I am currently working on a video to show you exactly how I do this and I'll post it as soon as it's ready!
4) SHARE YOUR SOURDOUGH DISCARD WITH A FRIEND!
Sharing is caring right? Have a friend or family member who'd like to learn to make sourdough? Save them the time to make a starter by giving them some of your discard! Just make sure to feed it for them before you share so that it starts off happy! I'd also recommend that the new care giver of your starter offshoot watches my video series so that they understand how and why we feed & replenish our starter to keep it healthy, vital & active!
It is not so much that the sourdough discard goes bad if left on the counter at room temp (21C or 70F)…it just continues to ferment. Remember that the temperature of the environment is one of the "Biggie Factors" that affect the healthy & vitality of your starter, as well as the rate or speed of fermentation! Eventually, as the starter continues to ferment, the bacteria will start to take over, creating a very acidic environment, which will then kill the yeast. So as time passes (within 48hours on the counter & about a week in the fridge) the starter will become too acidic to be used in baked goods & will lose its leavening power. If you love sour flavours, this might be just your thing! However, some bakers do suggest to place it in the freezer. I have not done this but it is definitely an option!
With all that being said, the starter will eventually begin to grow mold if left unfed. So make sure to use your senses, sight & smell!
SMELL: Does it smell very acidic or like nail polish = time to compost your sourdough discard!
SIGHT: Does it have lots of hooch that has greyed in colour? Is there funny coloured spots on top? = time to compost your discard!
IT'S BEEN > A WEEK CAN I STILL USE MY DISCARD?
That depends! Check the above notes, smell & look at your discard. Does it smell tangy with a mild sour smell, kind of like buttermilk, or plain yogurt? Or does it smell like nail polish remover and or have spots of discolouration?
You want to use starter that is still in healthy condition, it should not smell or look bad in any way! If it does, compost it. The earth will love it!
PLEASE RATE & COMMENT
I know you'll just love this easy to follow daily video series to help you make your own sourdough starter from scratch! If you try it, or any of the discard recipes above, please add a rating onto the recipe below or at the top of the post as it helps Google recognize the recipe & my website which will help show it to more people. I'd love to see our community grow! ♡
Happy baking everyone!

Please share with us! What is your favourite thing to make with your sourdough discard?
I'd love it if you'd comment below!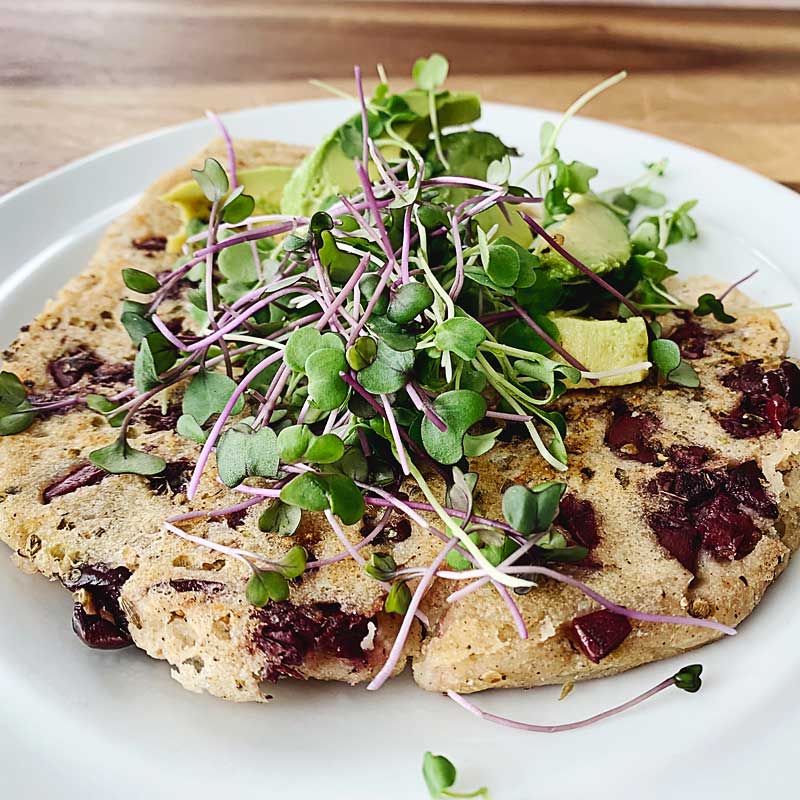 INGREDIENTS
100-150

g

Sourdough Discard

4

Olives

Chopped. I like kalamata olives (optional)

1

tsp

Olive Oil

¼

tsp

Oregano

¼

tsp

Rosemary

1

pinch

Salt (1/16 tsp)

I like flaky salt

1

bunch

Greens (microgreens like arugula, pea shoots etc)

optional

3

slices

Avocado

optional
INSTRUCTIONS
Heat olive oil on medium then add sourdough discard.

Sprinkle your choice of spices & or olives on top.

Fry for 3-5 mins & flip over, fry for 3-5 mins until golden on both sides.

Top with your favourite toppings.
Notes
Make this your own by adding your favourite spices & toppings
Please share your favourite flavours in the comments so we can all enjoy!
Nutrition
Nutrition Facts
QUICK SOURDOUGH DISCARD FLATBREAD
Amount per Serving
% Daily Value*
* Percent Daily Values are based on a 2000 calorie diet.
SHOW ME HOW TO MAKE A SOURDOUGH STARTER?
PLEASE SHARE THE SOURDOUGH ♡!