These Delightfully Delicious Frozen Yogurt Kulfi Pops are the perfect summer time treat full of flavour and perfectly sweet.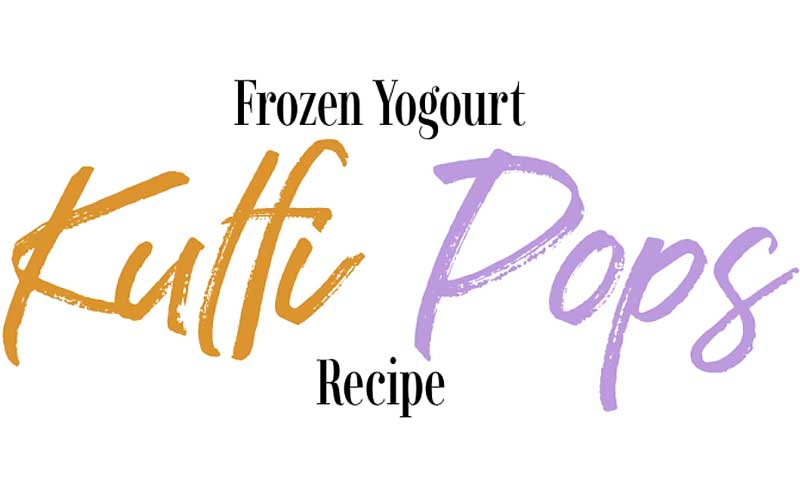 This Delightfully Delicious Frozen Yogurt Kulfi Pops is one of my blogs original recipes. It contains corn, and dairy. I have kept it here, as I have all of the original recipes, for those of you who love it and would like to keep the recipe the same! Please stay tuned and follow me as I will have the corn and dairy alternative option coming soon!
I have a weakness for frozen treats. Unfortunately, my metabolism isn't what it used to be, so I came up with a healthier option for one my favourite Indian desserts – Kulfi.
When I found out how many calories and saturated fat were in kulfi, I was like no way am I ever eating that again! Well, maybe not ever…. but I do think that kulfi needs to be made in a healthier way so that it can be enjoyed more often!
Ingredients Kulfi Pops
Frozen yogourt is huge right now since if offers a creamy texture to frozen desserts with far less calories than the average ice cream. So, with a little experimentation, I developed my very own recipe for frozen yogourt kulfi pops. Check out the nutritional info below. Only 141 calories per popsicle! So you can make these for the hot summer months that are approaching and feel absolutely no guilt when you indulge. They even have a ton of calcium which is an added bonus!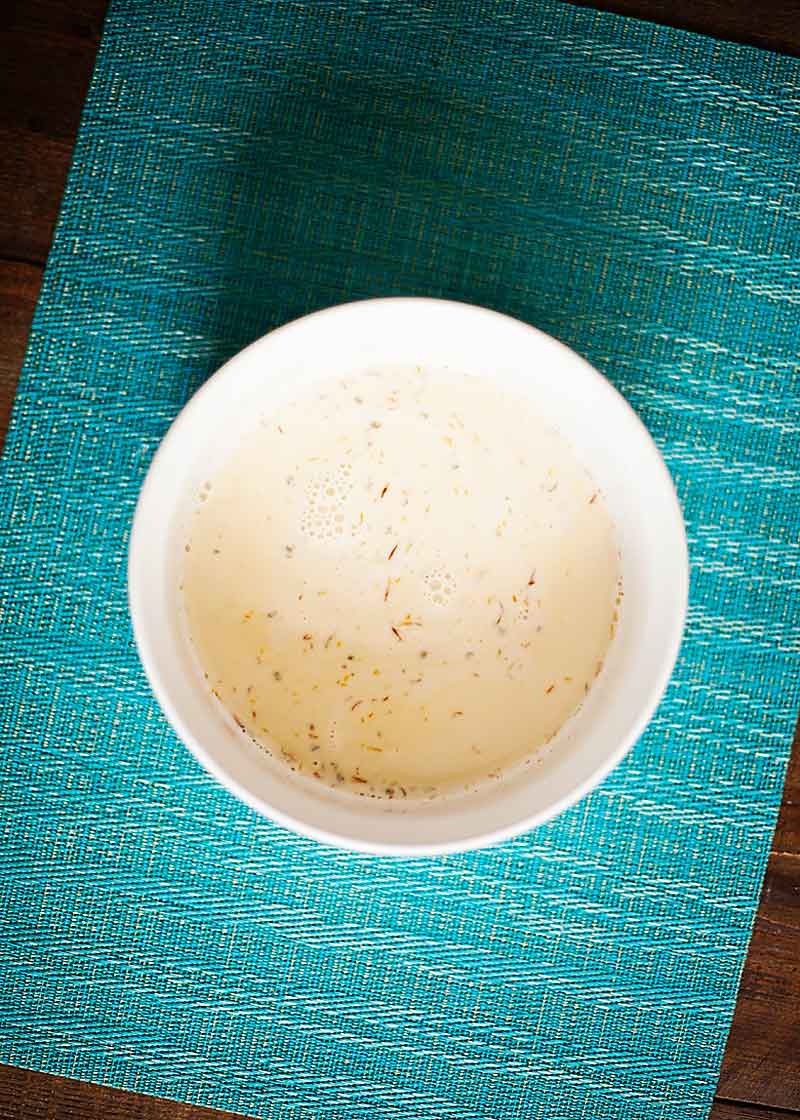 1% Milk: I use Rolling Meadows Grass Fed Milk
Evaporated Milk & Sweetened Condensed Milk
3.5% Yogourt
I will add a Corn Free version of this recipe soon! An easy swap would be Tapioca Starch or Arrowroot Powder!
Ground pistachios: *Omit if can't eat nuts!
Most kulfi recipes involve pistachios. My neighbours son is deathly allergic to them and since he's always here eating snacks like these I didn't want to chance it! I think if you add a quarter cup of pistachios to the mix, these kulfi pops will taste even more incredible.
Tips to making Delightfully Delicious Frozen Yogurt Kulfi Pops
The image below is what your mixture should look like right before you pour it into the popsicle moulds. Notice how frothy it looks. The key is to whisk it up really good and make sure there are absolutely no lumps of yogourt.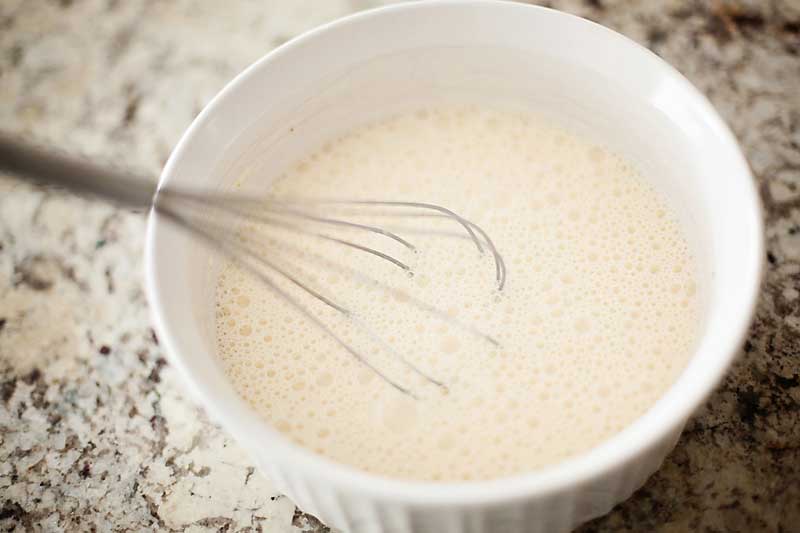 After freezing overnight, you can remove the popsicles from the mould. Its a good idea to run the mould under very hot water for about 30 seconds to loosen them. Trust me, it'll make things a lot easier!
And there you have, it! Guilt free kulfi. Not that one should EVER feel guilty for enjoying a treat once in a while!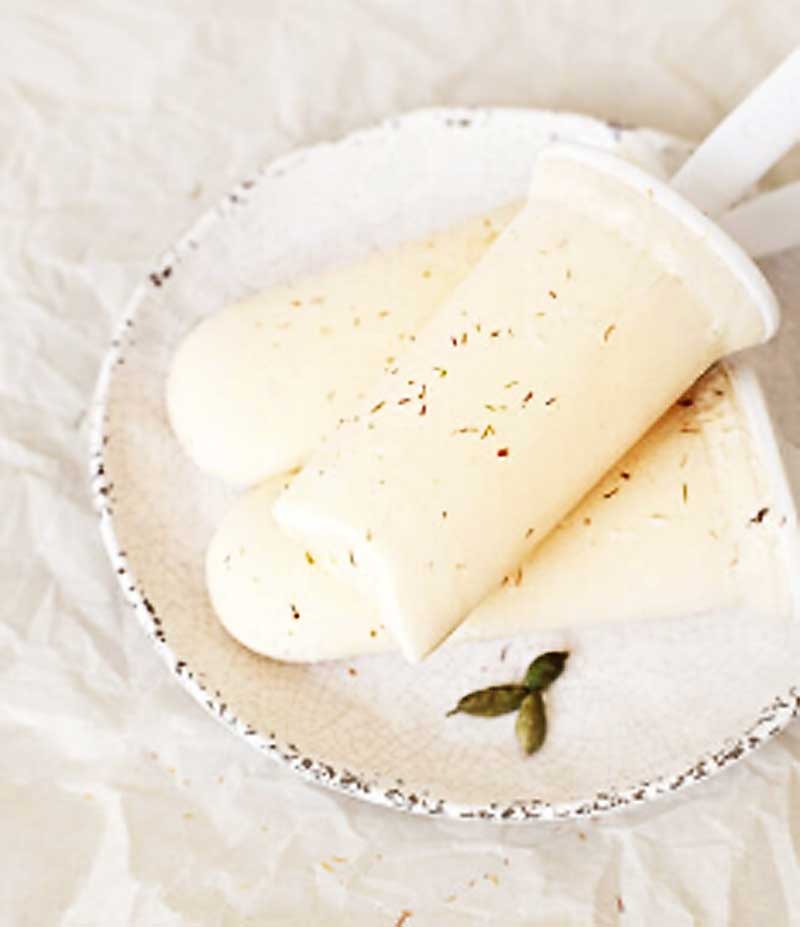 ENJOY!
I sincerely hope you enjoyed this Delightfully Delicious Frozen Yogourt Kulfi Pops recipe. I promise to let you know when the corn free version is available.
Thank you every so much for visiting!
Hugs,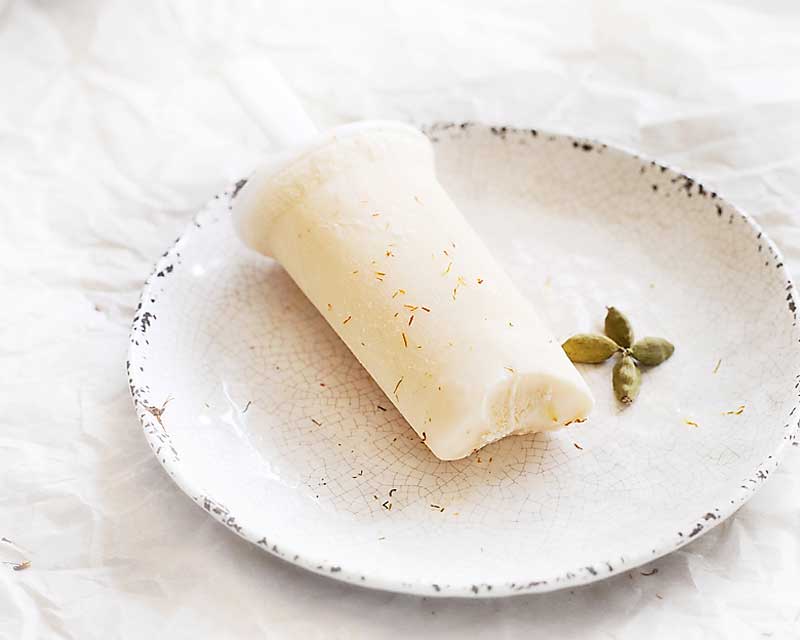 INGREDIENTS
INSTRUCTIONS
Heat the milk, corn starch, and evaporated milk in a sauce pan over medium heat, stirring frequently.

Once the milk has just come to a boil, add the cardamom and saffron. Reduce heat to medium low setting and simmer for 5 minutes. Continue to stir frequently.

Add the sweetened condensed milk and continue to stir over medium low heat for another 5 minutes.

Turn off the stove and pour the milk into a mixing bowl. Whisk in the yogourt and optional ground pistachios. The mixture should be very frothy. Pour into popsicle moulds and freeze overnight.

To remove the popsicles from the mould, run under hot water for about 30 seconds. You can garnish the kulfi pops by sprinkling them with a pinch of saffron.
Notes
Nutrition Facts
Frozen Yogourt Kulfi Pops
Amount Per Serving
Calories 141
Calories from Fat 54
% Daily Value*
Total Fat 6g 9%
Cholesterol 24mg 8%
Sodium 93mg 4%
Potassium 216mg 6%
Total Carbohydrates 15g 5%
Protein 7g 14%
* Percent Daily Values are based on a 2000 calorie diet.
The nutritional info above does not include the optional pistachios.
Nutrition
Nutrition Facts
Frozen Yogourt Kulfi Pops
Amount per Serving
% Daily Value*
* Percent Daily Values are based on a 2000 calorie diet.