Here you'll find instructional How To guides related to food ingredients and recipes as well as our newest How to Guides How "Turmeric It" Yourself – where you'll find all sorts of projects and cooking supplies we like to make ourselves! Here is where we want to show you how we do it! Please use the quick links below to head directly to the How To Guide you're looking for!
We Love "Turmeric It" Ourselves!
In my family, we LOVE to make things ourselves. We are a serious DIY family! I'll often hear my talented 9 year old daughter saying "I can do that!" or "I'm going to make it myself!" So, she and my brilliant and talented husband, Mike, came up with Turmeric It! How to guides for cooking, baking, and much more!
In this "Turmeric It Yourself" section of the site you'll find all sorts of things we like to make ourselves. From How to Guides for cooking, to How to Make certain foods that require detailed instructions, to How to create & organize the perfect kitchen pantry, to homemade kitchen tools like gorgeous personalized wooden cutting boards made from scratch!
This page is a work in progress so I'd be tickled if you check back often to see what we're making now!
What we're working on next...
We're gearing up for a big project we will be sharing with you in the New Year 2023! How to design & build the perfectly organized & functional "butlers style" pantry for you kitchen! Learn how "Turmeric" your pantry the perfect kitchen space!
We will be filming our renovation this holiday season & I'll share with you everything you need to know "Turmeric" your own Perfect Kitchen Pantry! From your inspirational pictures to it all coming to fruition! I can't wait to start sharing our progress with you in January 2023!
I'd love for us to connect! Feel free to contact me if you have any questions or if you'd like to become a part of the TurmericMeCrazy community and share your recipes here. I'd love to share your favourite family recipes with our community.
Lets' come together and bring back the love of cooking foods from all over the world to each of our world kitchens!
Connect with us on your social media!
Please subscribe to Turmeric Me Crazy & rate my recipes & posts so that Google recognizes it and shares it more often ♥︎. This will help me to work towards my goal of helping more people with dietary needs. Thank you in advance for your support. It means so much to me!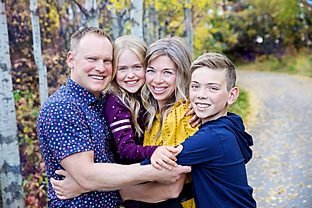 It's so lovely of you to visit my world kitchen! My families dietary needs were enough TURMERIC ME CRAZY, but NO MORE! 
Get updates on latests recipes from TurmericMeCrazy straight to your inbox!
Most popular HOW TO GUIDES
PLEASE SUBSCRIBE to turmeric me crazy ♡
Get updates on latest recipes from TurmericMeCrazy straight to your inbox!