Coconut is a versatile ingredient that can be used in a variety of dishes, from curries to cakes and even chocolate. Not only is it delicious, but it also contains a host of health benefits, including healthy fats, fibre, and essential minerals. While many people may be familiar with using canned or boxed coconut milk, or even making your own coconut milk, some people may not know what coconut milk powder is and that you can make your own at home! 
When we make these coconut products at home, we literally waste nothing! Everything gets used. All you need is your homemade coconut cream and time!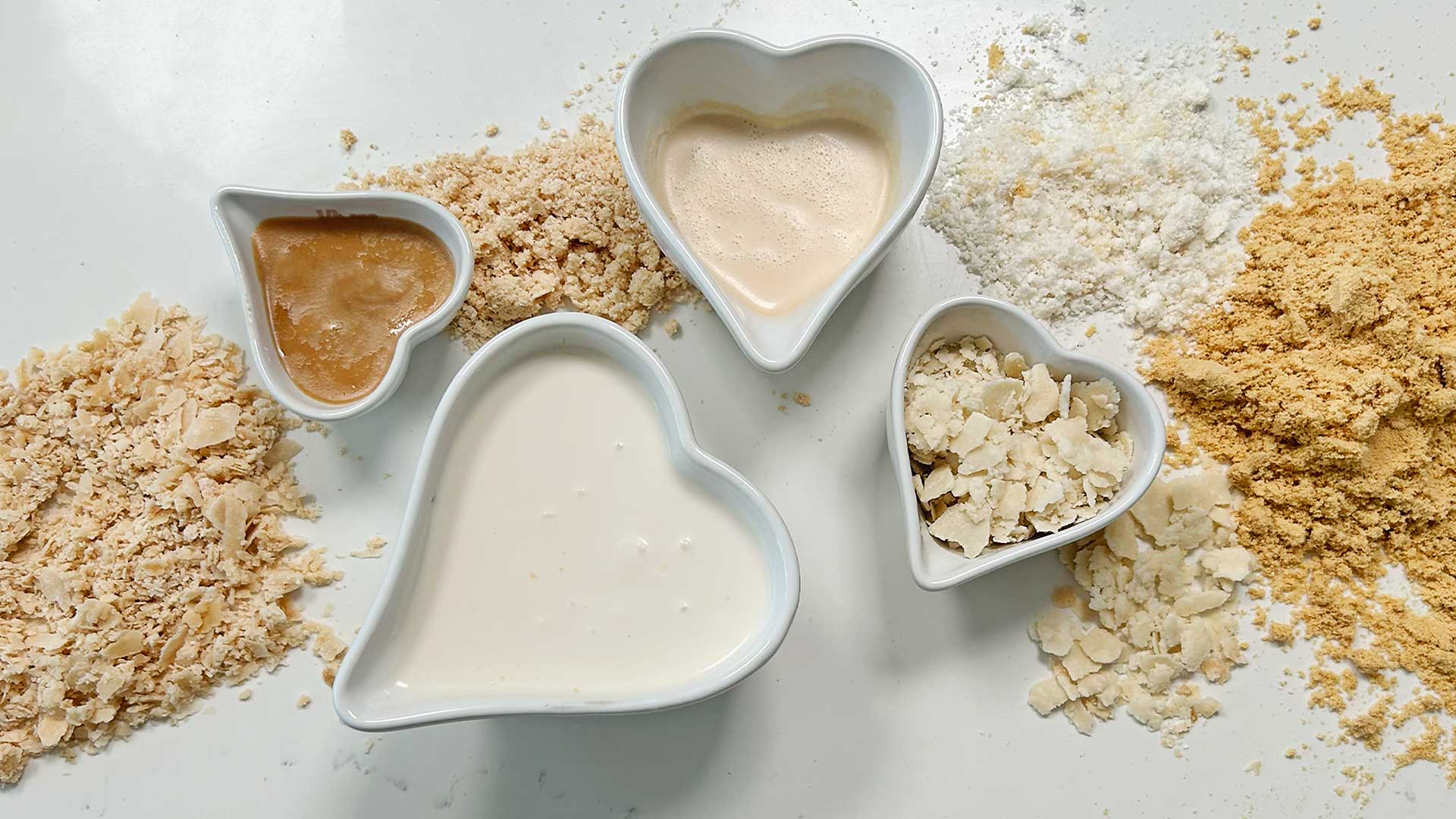 COCONUT MILK POWDER VS FLOUR vs milk vs cream?
All of these products may seem the same, but in fact they are quite different and have differing properties & uses.
Coconut milk is a rich, creamy and flavourful liquid, extracted from the pulp of coconuts. It is very rich and has a high fat content. It is perfect for making soups, curries, desserts and many other dishes. However, fresh coconut milk that is free of additives, preservatives & extra emulsifiers is not always easy to find. Fresh coconut milk has a short shelf life making it quite perishable. Luckily, there is a solution – coconut milk powder.  Coconut milk powder is an excellent alternative that is easy to make and can be stored for a long time.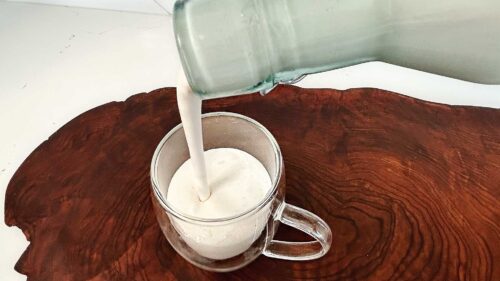 Coconut cream is a very thick cream made from coconut milk. When coconut milk cools, the fats float to the top & create a layer of cream. It is very thick, creamy & tastes like coconut and contains 19% – 22% fat. Coconut cream is similar to heavy whipping cream, in consistency & fat % making it a great substitute in most recipes that call for heavy cream.
Coconut cream is not to be confused with cream of coconut which is a sweetened coconut cream almost like a syrup.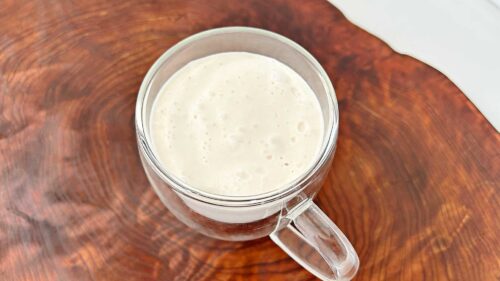 Coconut flour is made from dried, ground coconut meat and is a natural byproduct of coconut milk production. Once the coconut meat has been blended with water & pressed to remove most of the fats (coconut milk production), the left over "pulp" is then used to make coconut flour. This "defatted coconut" flour has a lower fat content as most of the oil has been extracted before grinding into a powder.
There is also full-fat coconut flour, in which the dried meat of the coconut is ground into a powder. This type of coconut flour contains more coconut oil and therefore can oxidize and go rancid. Which is why I like making it myself when I need it. When I make coconut milk, I use the "pulp" to make coconut flour & then bake with it.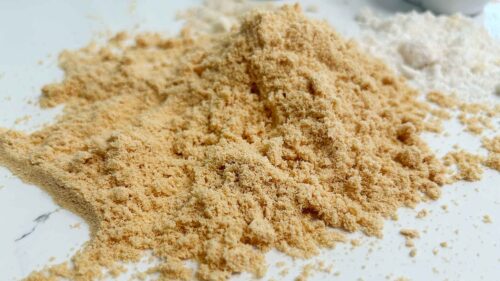 What is COCONUT MILK POWDER?
Coconut milk powder is a fine, white powder commercially made through the spray-drying process of raw unsweetened coconut cream.
Making coconut milk powder involves a process of drying out fresh coconut milk until it becomes a fine powder. Much like dairy milk powder is dehydrated milk, coconut milk powder is dehydrated coconut milk. Much of the healthy fats in the milk are retained in the powdered form. 
Bear in mind that coconut milk powder is dried coconut milk. It isn't the same as coconut flour which is often using in baking and comes from the defatted meat of the nut. Coconut milk powder is dehydrated coconut milk, retaining much of the fat (or good saturates!) found in the milk. 
Coconut milk powder is a convenient alternative to canned coconut milk. It's easy to make at home and has many uses for baking & beauty.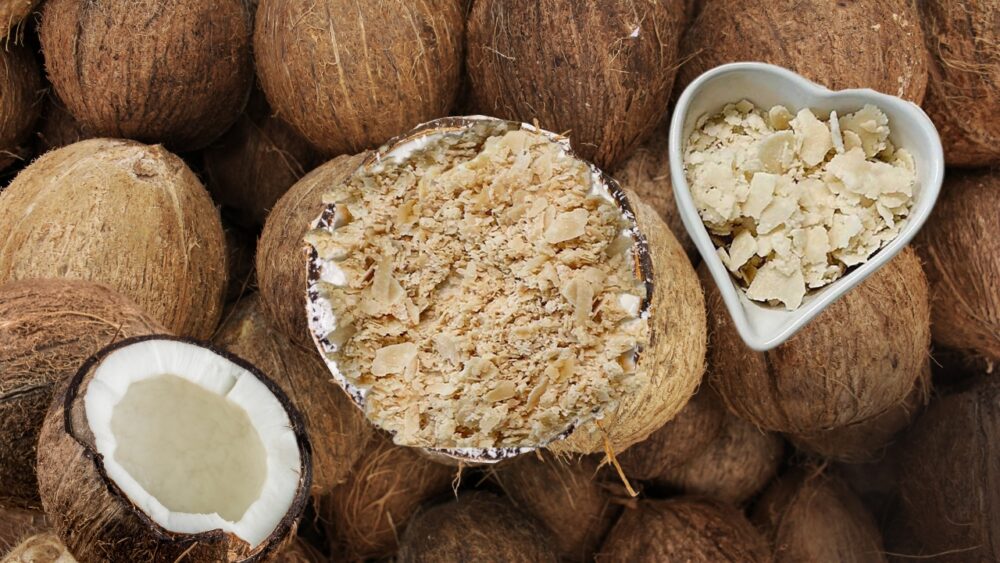 HOW IS COCONUT MILK POWDER MADE COMMERCIALLY?
Spray drying is a common technique used to convert liquid materials into dry powders. The process involves the atomization of the liquid into small droplets, which are then dried quickly in a hot gas stream. The resulting powder can be stored and transported more easily than the original liquid.
To spray dry coconut milk, the first step is to extract the milk from the coconut flesh. This can be done using a mechanical press or by blending the coconut flesh with water and straining the mixture. The extracted coconut milk is then homogenized to create a uniform liquid.
The coconut milk is then fed into a spray dryer, which uses a nozzle or atomizer to create a fine mist of droplets. The droplets are then introduced into a chamber that is heated to a high temperature, typically between 150 and 200 degrees Celsius. As the droplets move through the chamber, they lose moisture and solidify into small particles. The dried particles are then collected at the bottom of the chamber and can be further processed or packaged for use.
The final product of spray dried coconut milk is a fine, free-flowing powder that can be easily reconstituted with water to form a liquid coconut milk. 
Spray driers are available to buy, however, they are hundreds, sometimes thousands of dollars to purchase. I prefer my easy & affordable homemade version!
USES OF COCONUT MILK POWDER
Coconut Milk Powder is slowly becoming a staple in my pantry! 
Coconut milk powder has multiple uses and can use in the raw form by adding directly to soups, smoothies, curries, and sauces; or reconstituted by adding water. Adding a few tablespoons of water to the powdered coconut will create liquid milk, which has many uses depending on how much you want, from thinned-out liquids to heavy and rich creams.
Coconuts are rich in fat and provide many minerals the body needs for a good functioning, such as manganese, copper, iron, and selenium. According to some research, it may help lower cholesterol levels and reduce belly fat.
Here are some of its common uses:
Chocolate: Our vegan white chocolate & our vegan "milk" chocolate includes coconut milk powder in place of where you would find milk powder in dairy containing chocolate. It lends a lovely flavour & milkiness to the chocolate that we love.
Curry: Coconut milk powder is a great addition to curry recipes. It adds a rich and creamy texture and enhances the flavor of the dish. Simply mix the powder with warm water to dissolve & create a thick, creamy liquid.
Baked Goods: You can use coconut milk powder in baked goods like cakes, cookies, and bread. It adds a hint of coconut flavour and makes the texture more moist and fluffy.
Smoothies and Beverages: Coconut milk powder can be added to smoothies, milkshakes, and other beverages for a creamy and tropical taste with a boost of healthy fats. For a dairy-free creamer, add a spoonful of coconut milk powder to your coffee or tea.
Soups and Stews: Coconut milk powder can be added to soups and stews to thicken the broth and add flavour.
Desserts: Coconut milk powder is perfect for making desserts like puddings, ice cream, and sorbet. It adds a rich and creamy texture and a sweet coconut flavor.
Beauty Products: Coconut milk powder can also be used in DIY beauty products like face masks, hair conditioners and body scrubs. Its natural moisturizing properties make it perfect for hydrating dry skin and hair.
MATERIALS LIST - diy Coconut milk POWDER
Large Flat bottom pot or pan
Baking Tray & Parchment Paper (if using air dry method)
Spatula
Glass Container (

with airtight lid to store coconut milk powder)

 

Dehydrator (optional but recommended)

Bench scraper or flat knife
Homemade Toasted Coconut Cream or Coconut Milk – See my post on how to make homemade coconut milk & extract the cream.
Arrowroot Powder – optional but recommended to keep flakes from clumping together.
HOW TO MAKE COCONUT MILK powder (aka Flakes)
using HOMEMADE coconut cream:
Heat Coconut Cream – make a paste

Place coconut cream into a flat bottom pot or pan & heat over medium heat until begins to simmer. Stir constantly until reaches a simmer.

Turn heat down to low & stir until mixture reaches a paste consistency. Remove from heat & let cool for 10-15 mins.

Dehydrate Coconut Paste

Air Dry Method: spread coconut paste thinly over a piece of parchment paper (see video). let air dry for 24 hours in a sunny location (if possible)
Dehydrator Method: spread coconut paste thinly onto a dehydrator plate (see video). Dry for 12-24 hours on lowest possible heat (e.g. 95°F = 35°C)

Scrape off Coconut Flakes & Use or Store

Use a bench scraper or flat knife to scrape all of the dried coconut milk off the parchment or dehydrator plate. Avoid touching with hands or it will melt (due to high coconut oil content).

Toss coconut milk flakes with arrowroot powder. Store in an airtight container in the fridge. Use within a few weeks.
To Reconstitute Coconut Milk:
To use the coconut milk powder, simply mix it with water to reconstitute it into coconut milk. The ratio I use is 1 part coconut milk powder to 1 part water, but you can adjust the ratio to your liking depending on how thick or thin you want the coconut milk to be.
Click here to find out how to make your own fresh coconut cream in 15 mins or less!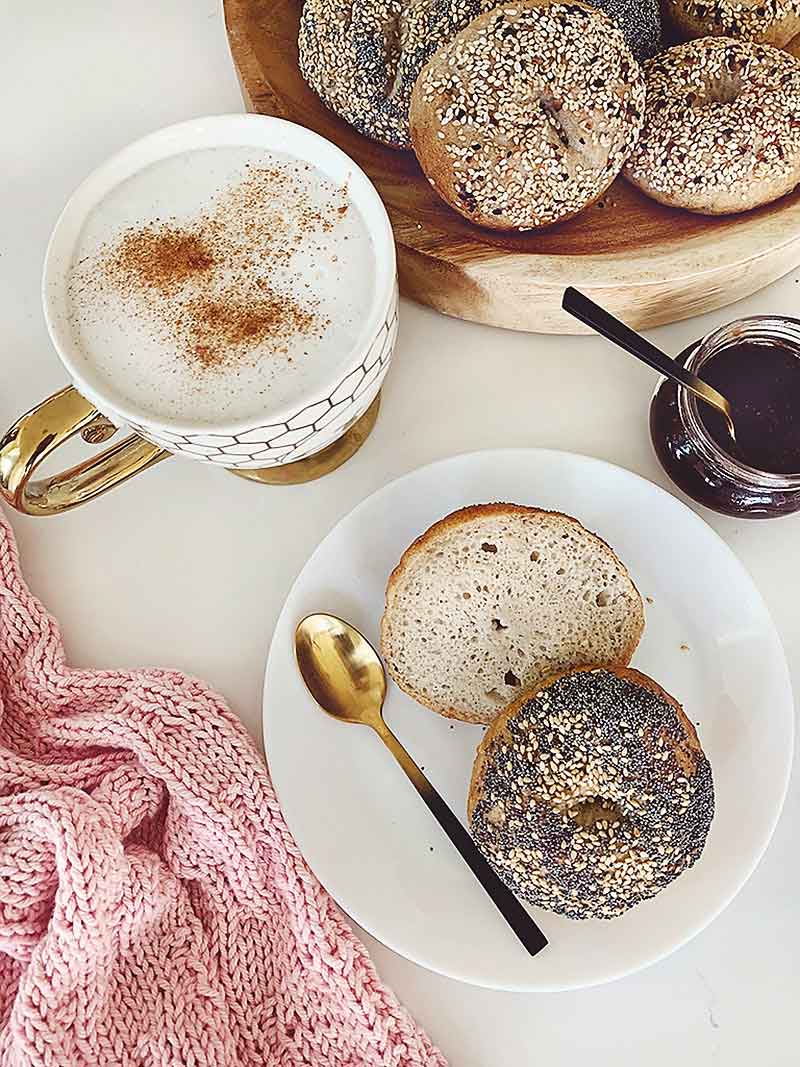 Want more delicious recipes & how to's at your fingertips?
Get updates on our latest posts & recipes from TurmericMeCrazy straight to your inbox!
By clicking subscribe you are consenting to receive emails from TurmericMeCrazy. I will only email you monthly with new recipes & updates. No spam I promise!
PIN THIS diY COCONUT MILK POWDER RECIPE for later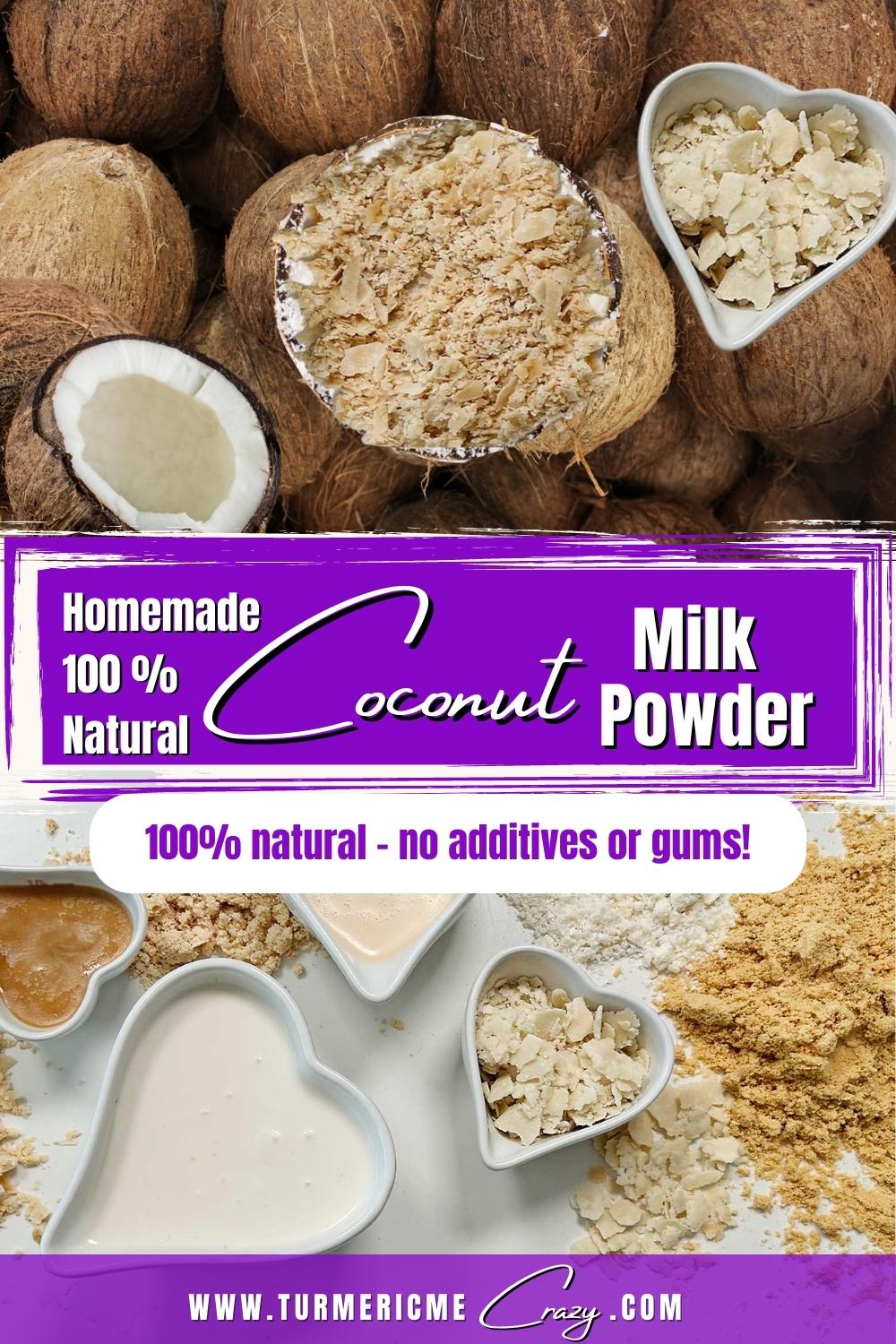 Have a burning question? Please feel free to contact me anytime in the comments below or privately on my contact page.
I sure do hope you try this coconut milk powder recipe at home. I promise, you'll love it and won't believe how easy it is! If you try it, I'd be ever so grateful if you'd please add a comment & a rating onto the recipe below or at the bottom of the post ♡. This will help Google recognize it and help my website grow.
Thank you once again for your readership & support.
Now let's make some coconut milk!

please share this coconut milk POWDER recipe ♡!
Want to make GLUTEN FREE SOURDOUGH?
make GLUTEN FREE SOURDOUGH bread!
Would you like to make a Gluten Free Sourdough Loaf? You'll love how easy making this bread becomes with my FREE BAKING TIMELINE & follow-along videos. I sure hope that this helps give you some ease in your gluten free sourdough journey!