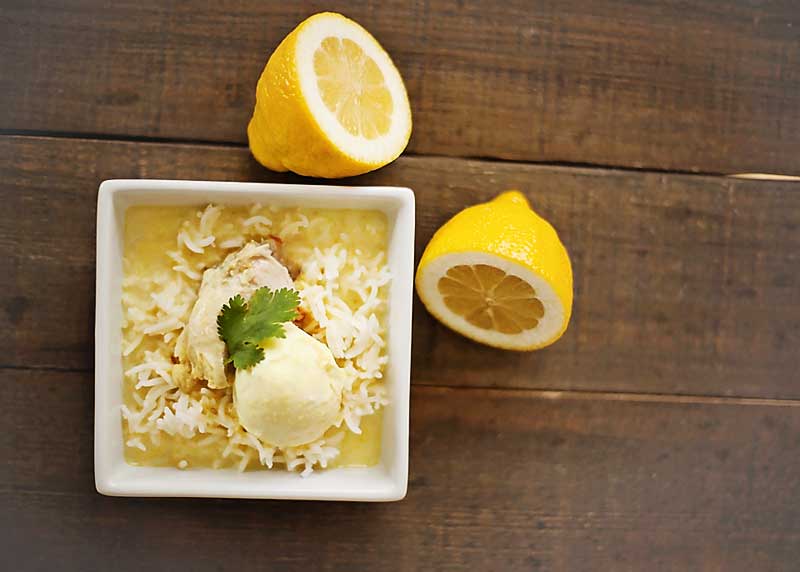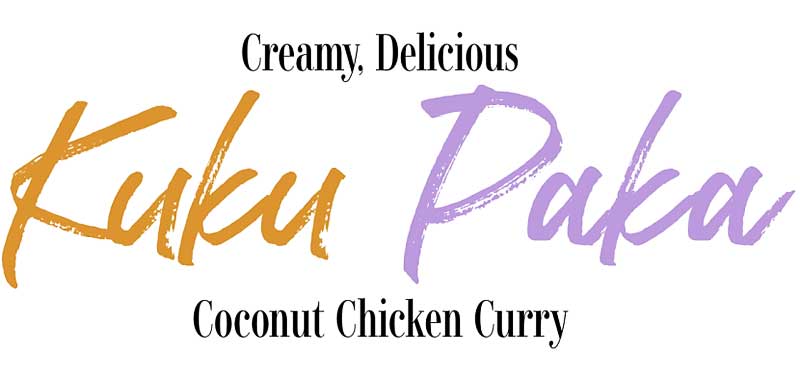 Kuku Paka is a rich, creamy coconut curry traditionally made with chicken, coconut and hard boiled eggs. I omit the eggs in the recipe, but if you can eat them, try the traditional way! In case you are wondering where the name of this dish came from, I will tell you! My friend Alnaar taught me that in Swahili, Kuku translates to chicken and Paka means made from coconut. So, hence, Kuku Paka roughly translates to Coconut Chicken.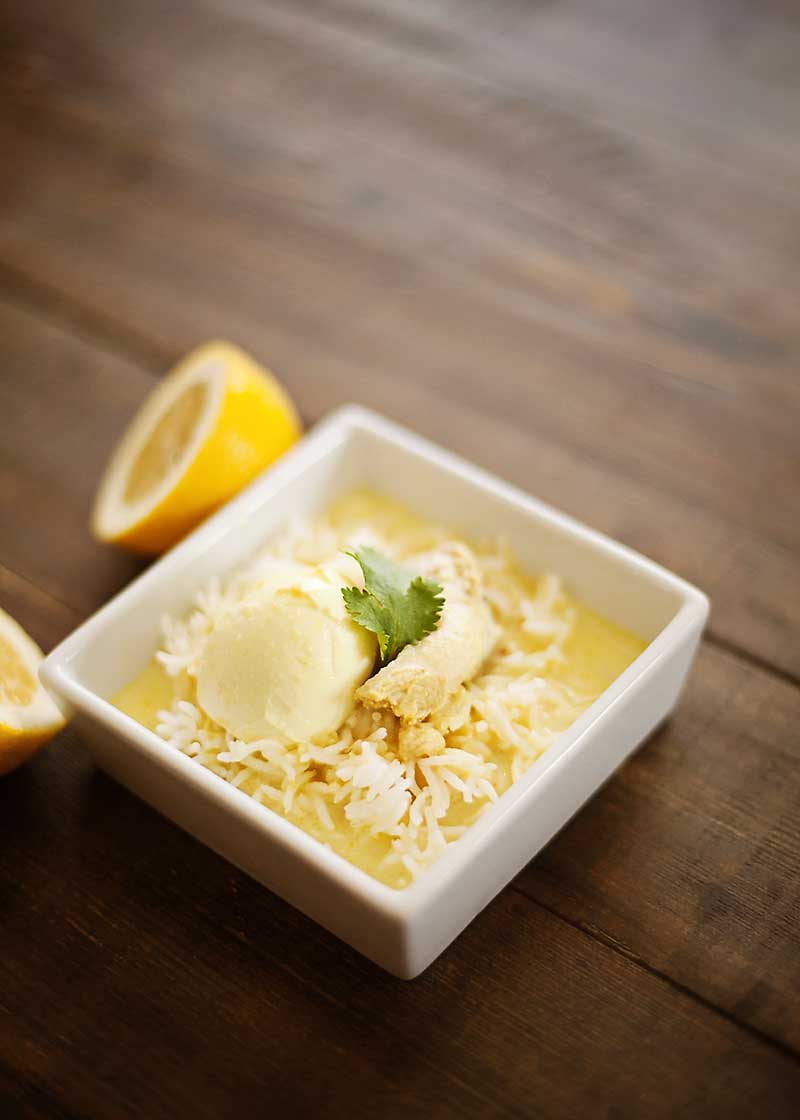 Ingredients in Kuku Paka (Creamy & Delicious Coconut Curry Chicken
Kuki Paka is chocked full of tasty and healthful ingredients. Turmeric is one my fav spices for not only it's incredible flavour but also its health benefits. Turmeric contains curcumin, which has many scientifically proven health benefits including the potential to improve heart health, cancer prevention and much more. It is also a powerful anti-inflammatory and antioxidant lending it numerous health benefits including improving arthritis symptoms.
Spices: You'll need: cumin, turmeric & salt
Fresh Ingredients:
White Onion: Try chopping with your food processor to save your tears for another day!
Tomato: On the vine is best.
Garlic: Fresh organic garlic makes a HUGE difference in the flavour of any dish.
Fresh Ginger: I highly recommend fresh ginger which lends a fresh flavour to the dish, however, if you're in a pinch, powdered will do, just use 1/2 the amount.
Hot Peppers: Chop up to increase the spice level or add whole for just a little kick. Or even omit for those who don't like the heat.
Fresh Lemon Juice: Makes a huge difference in the fresh flavour.
Potato: Russet is best.
Cilantro: Simply omit if you're not a fan.
Chicken: Boneless, skinless, chicken thighs. I use organic and grass fed whenever I can as I feel that it is SO much more flavourful that I don't need to use as much. Therefore, the cost ends up being quite similar.
Coconut Ingredients:
Coconut Milk: Full fat coconut milk gives this Kuku Paka the creaminess it's known for. If you'd like to decrease the calories you can chose low fat coconut milk.
Coconut Oil: is used to saute the onion, tomato and chicken.
Eggs (*omit if egg free like me): Since some of you can eat eggs, we created this recipe traditionally as you see in the photos,. If you can eat eggs, before you start the curry, hard boil 4 eggs (you can prepare more if you love eggs, but I think 4 is enough for the serving size).  Peel and set them aside. If you're like me and don't eat eggs, simply omit from the recipe and it is still equally as delicious!
How to make Creamy & Delicous Coconut Curry Chicken (Kuku Paka)
Kuku Paka is a known for being creamy and yellow, but it doesn't get that distinct look until you add the coconut milk at the end. So don't worry if it looks more like the photos below while you are following the recipe. Totally normal 😉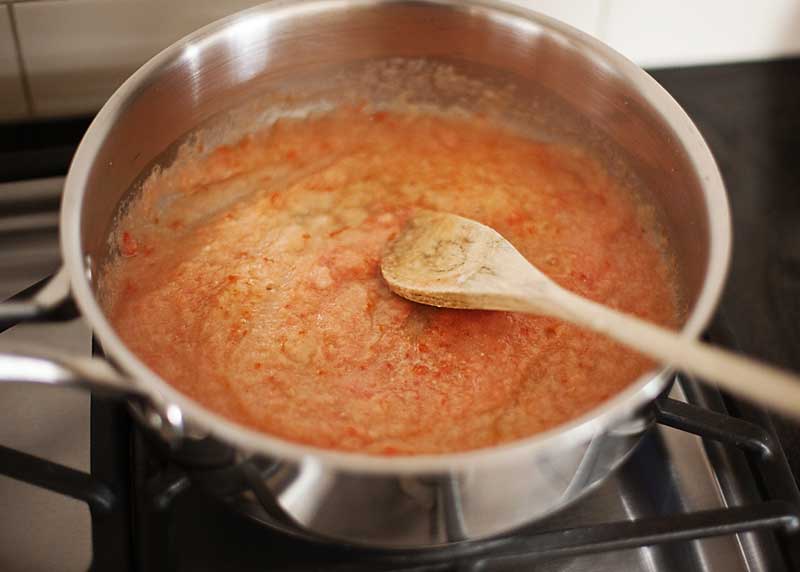 I mention in the recipe that you can add hot peppers to the curry. Pretty much all Indian curries have hot peppers added to them because as Alnaar says "we like it spicy!" I have little kids, so I don't chop them up but if you'd like some extra heat, chop up the peppers before adding them to the mix.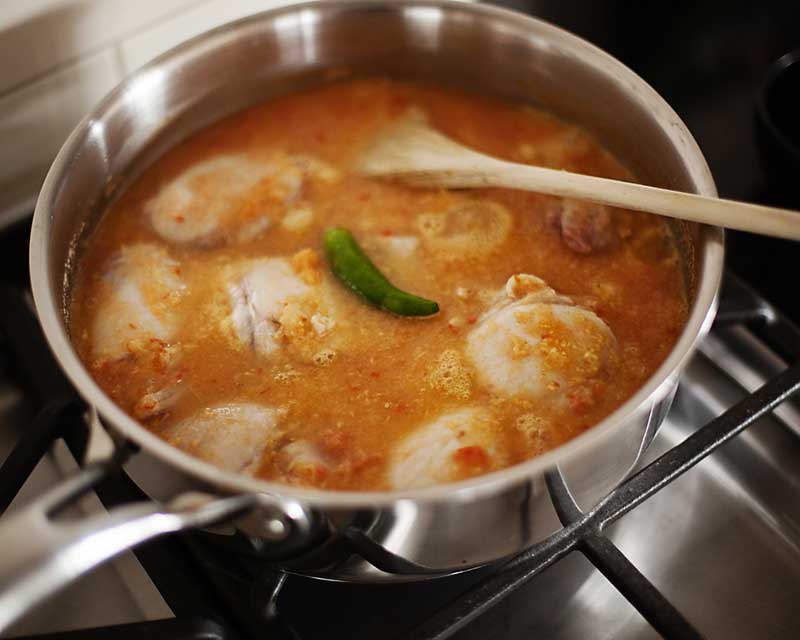 The key to making this dish creamy is the coconut milk. If you would like to reduce the fat and calories in the dish, you can use light or reduced fat coconut milk. The curry will still taste amazing, but it will not have the creaminess that kuku paka is known for. If you don't care too much about your kuku paka looking creamy, go ahead and save some calories by using light coconut milk. But for this recipe, I have listed the full fat version in the ingredients to keep it authentic!
Crucial Tip: prevent coconut milk from curdling
Make sure to add the coconut milk at the end and keep at a low simmer or it will curdle. You want to heat the coconut milk to release the oils, however, over heating will make it curdle!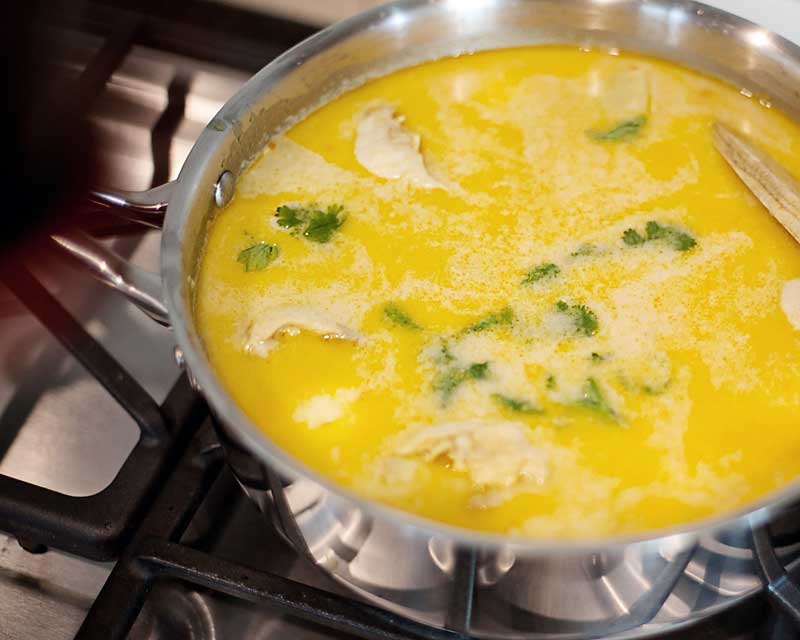 Finally, you can garnish the curry with Cilantro and serve it on top of rice. It also goes great with naan bread so I hope to post a gluten free naan bread recipe soon! When I do, I'll post a link here.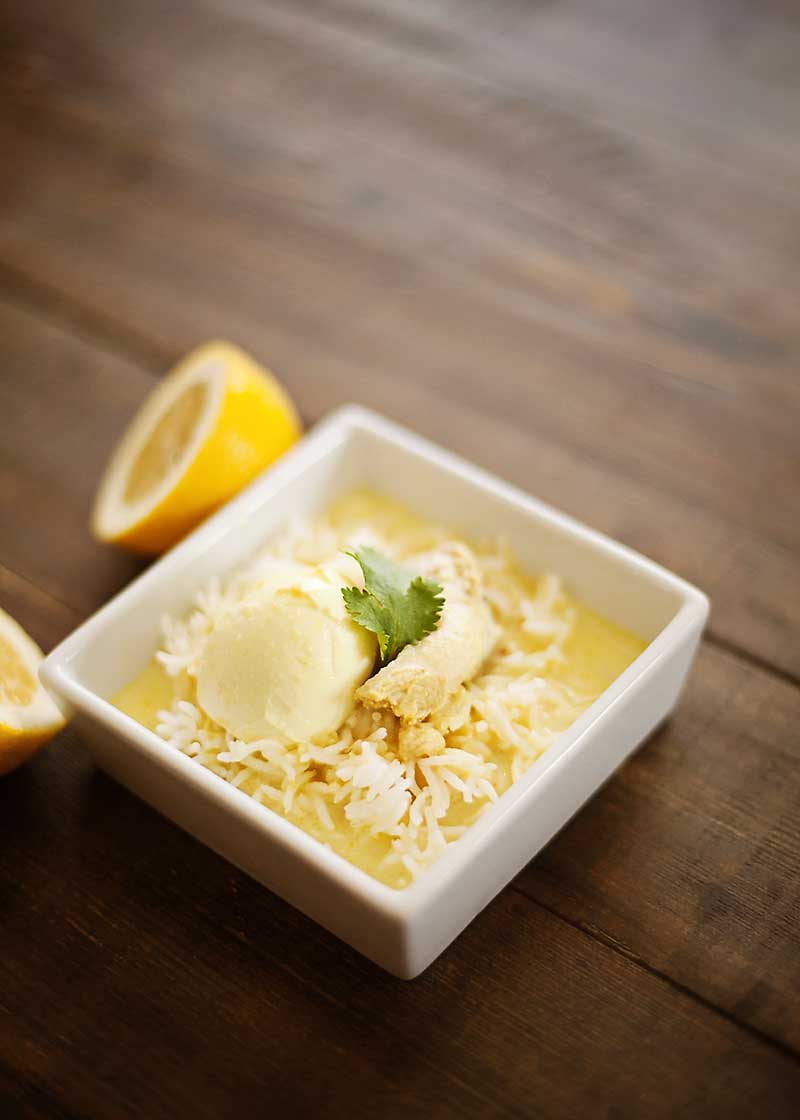 ENJOY!
I sure do hope that you'll try and enjoy this authentic Creamy Kuki Paka Coconut Chicken Curry. Please rate the recipe and leave comments below so I know you loved it! I'd love it if you follow me on Facebook @TurmericMeCrazyWorldKitchen and Instagram @Turmeric_Me_Crazy.
If you'd like to see my newest recipes as they are posted, please subscribe!
With gratitude for your readership,
Hugs,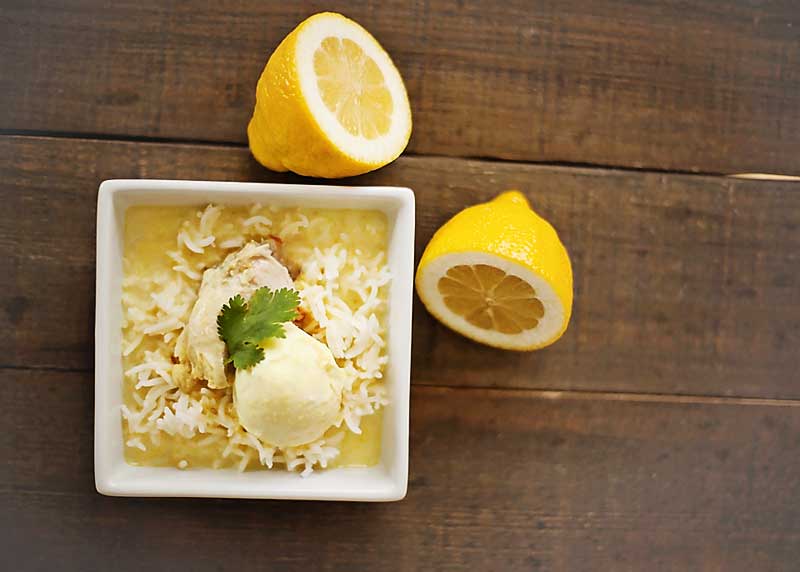 INGREDIENTS
½

Onion

White. Blended or finely chopped

1

tbsp

Coconut Oil

8

Chicken

Boneless Skinless Chicken Thighs

½

Tomato

On the vine is best

1

tsp

Salt

1

tbsp

Garlic

Crushed

1

tbsp

Ginger

Crushed

1

tsp

Cumin

Ground

1

tsp

Turmeric

1-2

Hot Peppers

Chop up the peppers to make it extra spicy

1

cup

Water

½

Potatoes

Russet, cut into 1 inch pieces

400

ml

Coconut Milk

4

Hardboiled Eggs

*Omit if you are egg free like me

2

tbsp

Lemon Juice

Fresh

¼

cup

Cilantro

Chopped
INSTRUCTIONS
If you can eat eggs, before you start, hard boil 4 eggs. Peel the shells off and set the eggs aside.

Heat the coconut oil in a large pot over medium heat. When the oil has melted, add the onion and tomato and sauté for about 3 minutes.

Add the chicken thighs and stir. Cover the pot with a lid and let the chicken cook for a couple of minutes.

Add the water, turmeric, cumin, ginger, garlic, salt, hot peppers, and potato. Bring the water to a boil. Once the water is boiling, reduce the heat to medium low. Simmer for 15-20 minutes partially covered.

Pour in the coconut milk and add the eggs. Simmer on low heat for 10 minutes. Sprinkle with lemon juice and cilantro.

Serve with Rice.
Notes
Nutrition Facts
Creamy Kuku Paka Coconut Chicken Curry
Amount Per Serving
Calories 641
Calories from Fat 495
% Daily Value*
Total Fat 55g 85%
Cholesterol 168mg 56%
Sodium 468mg 20%
Potassium 170mg 5%
Total Carbohydrates 29g 10%
Protein 10g 20%
* Percent Daily Values are based on a 2000 calorie diet.
Nutrition
Nutrition Facts
Creamy Kuku Paka Coconut Chicken Curry
Amount per Serving
% Daily Value*
* Percent Daily Values are based on a 2000 calorie diet.