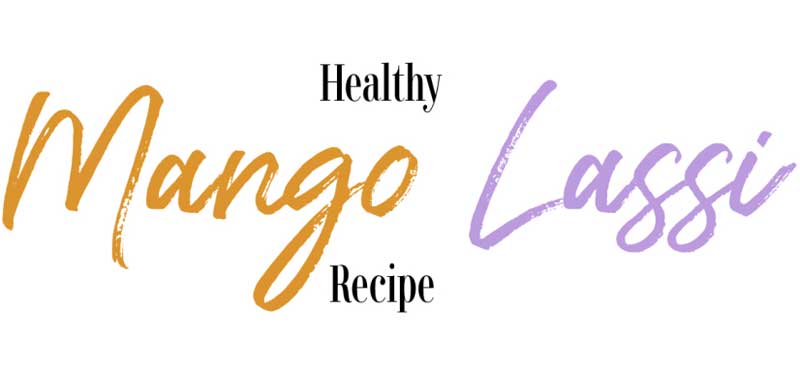 I'm always trying to find ways to make wonderful traditional recipes from around the world that my family and I can eat. Not only due to our dietary restrictions, but also for our general health. I feel that so many authentic recipes can be made healthier with small changes, and that is one of my goals with this blog – to post traditional recipes with a healthy spin wherever I can. This Healthy Mango Lassi Recipe does contain dairy, but I promise I will have a dairy free alternate version soon! Let me know if you try a dairy alternative and love it!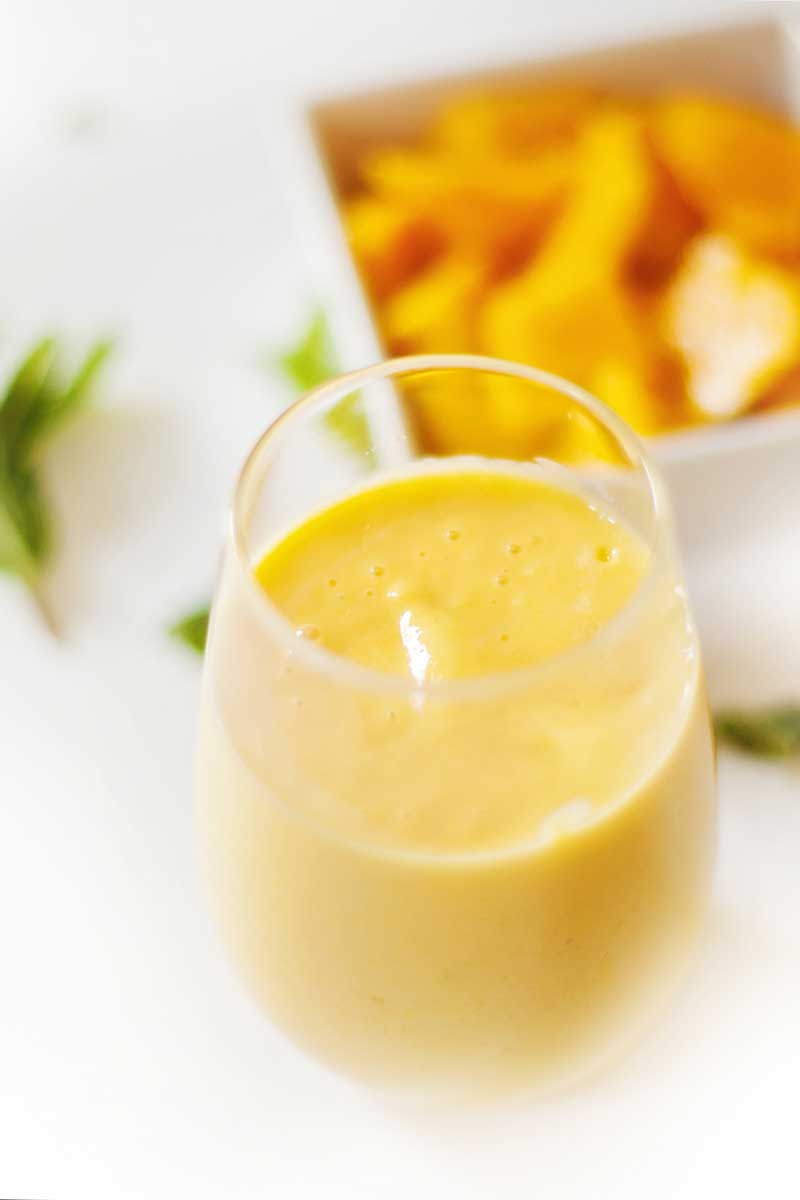 Ingredients in Healthy Fresh Mango Lassi Recipe
Mangos are one of my favourite fruits and my husband and kids go crazy for them! So since they are now in season, I thought it would be the perfect time to post this recipe for mango lassi.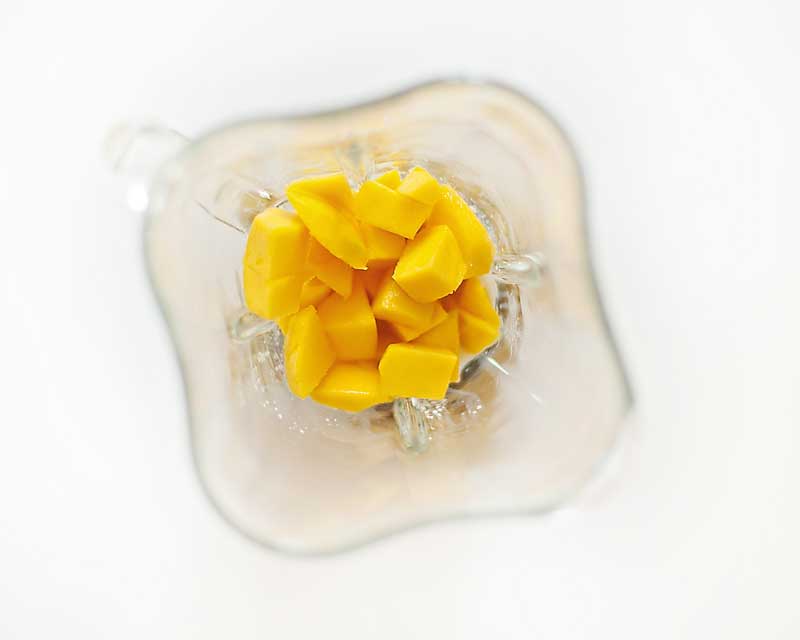 I added a bit of a twist to this recipe by incorporating chia seed into the mixture. It adds a great texture and chia seeds are incredibly healthy for you! They are loaded with antioxidants and also contain protein, omega-3's, calcium, magnesium and phosphorus. To top that off, they are full of fibre – almost all of the carbs in chia seeds is fibre. The photo below is of ground chia seed. You can buy it from the health food section of pretty much any grocery store these days. My favourite brand, and the brand I used in this recipe, is Prana Ground Chia Seeds. You can read up on the health benefits of Chia Seeds at Prana Organics.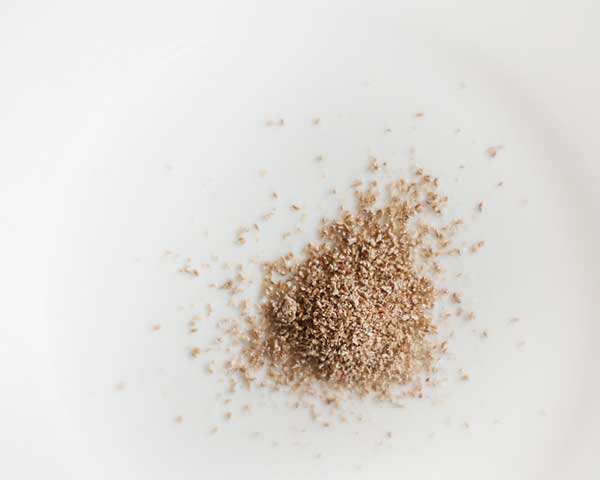 If you are wondering what chia seeds taste like, the best comparison would be similar to poppy seeds. They really don't have much of a taste at all and do not affect the mango flavour of the lassi one bit! So you can increase the health benefit drastically without changing the flavour of the drink. Of course you don't have to add the chia seed, but honestly why wouldn't you?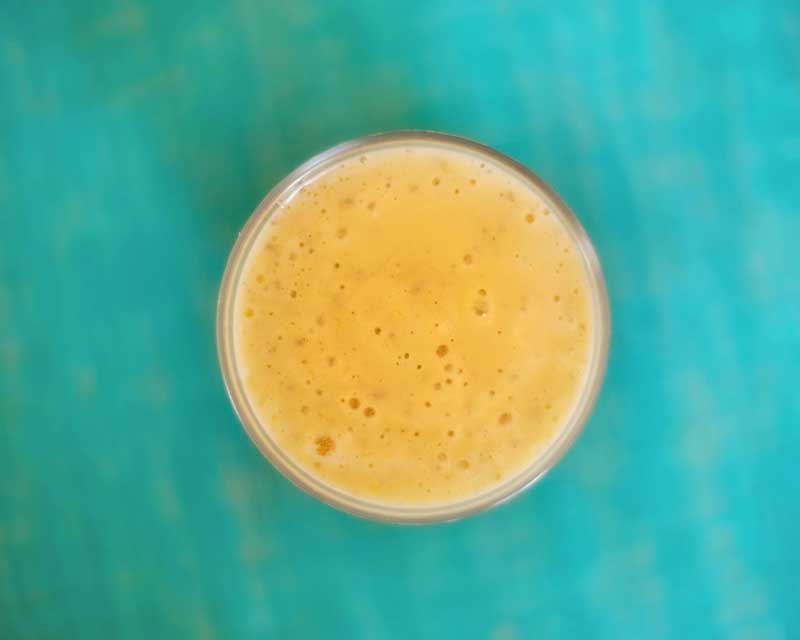 Of course mangos themselves are full of health benefits. Mangos have been shown to help with age related macular degeneration, cancer prevention, asthma prevention, and aid in digestion due to their high fibre and water content. If you wish you had healthier skin and hair, this drink is perfect for you since mangos are high in Vitamin A, which is vital for the growth of all bodily tissues.
Ingredients List
Here I used Fresh Red Mango but you can use Ataulfo/Yellow Mango if you prefer the taste. You can also use frozen Mangoes if they are out of season.
Milk: I use Rolling Meadows 3.5% grass fed milk
Yogourt: I use Olympic brand grass fed plain yogourt
Raw Unfiltered Honey: for its numerous health benefits like boosting the immune system.
Fresh Mint for garnish *Optional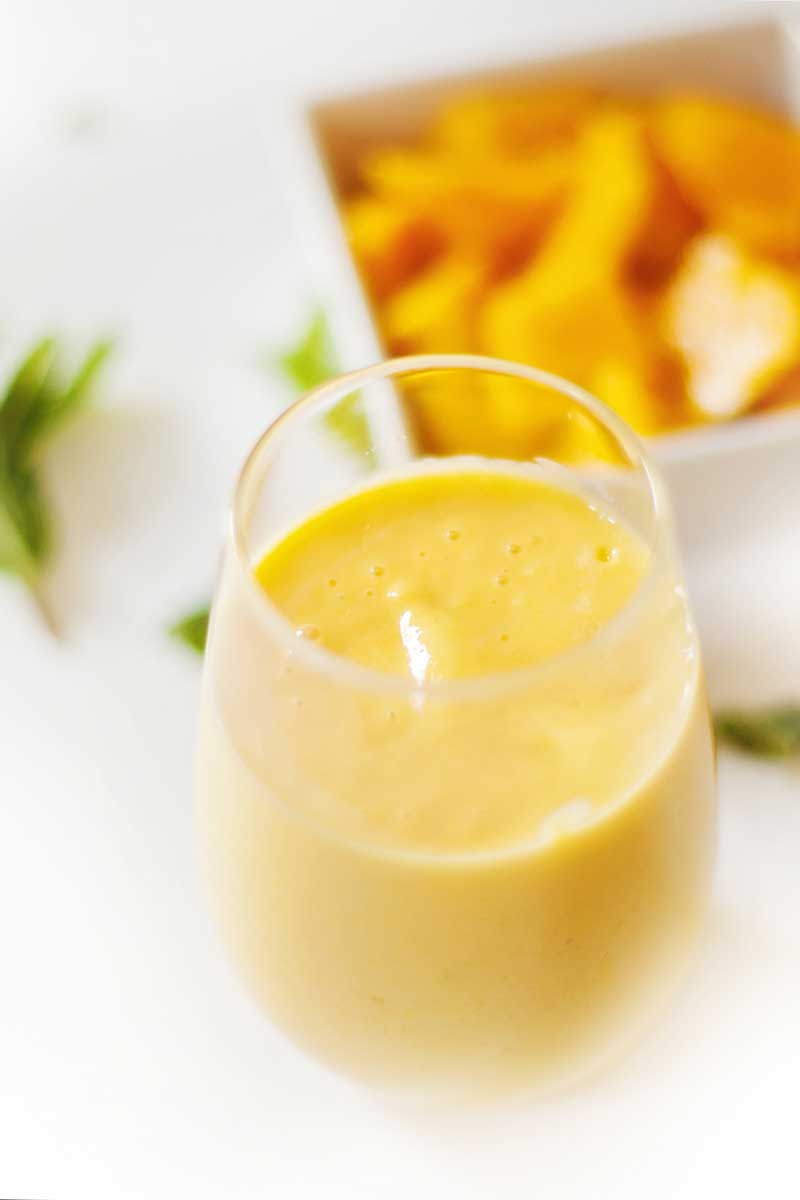 ENJOY!
I hope you enjoy this recipe for healthy mango lassi. I'm sure once you try it, you will add this recipe to your regular smoothie rotation! After please rate below and comment so I know you love it! I'd be ever so grateful if you'd follow me on Instagram @Turmeric_Me_Crazy.
Thanks again for popping by!
Hugs,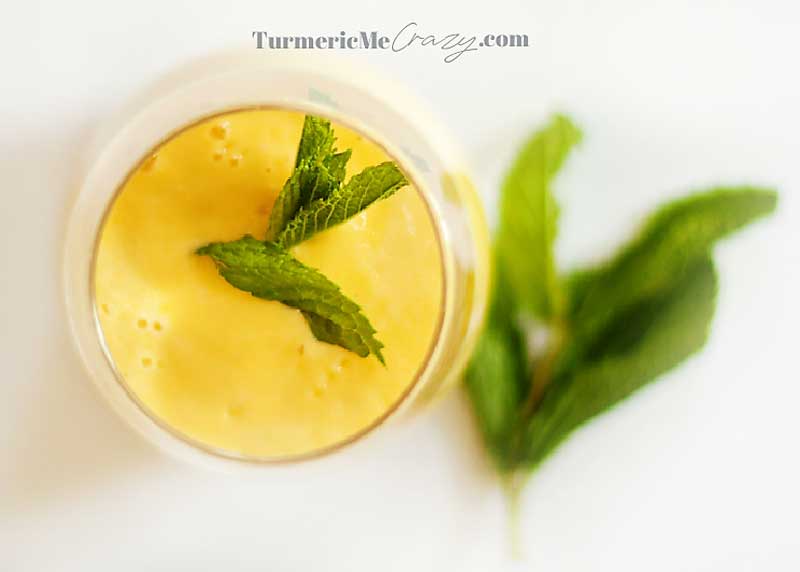 INGREDIENTS
1

Mango

Red or Ataulfo/Yellow Mango. Peeled and cubed (or frozen chucks)

¼

cup

Milk

Your fav varitey. I use Rolling Meadows 3.5%

¼

cup

Yogurt

I use Olympic brand grass fed plain yogourt

1

tsp

Honey

Optional

1

tsp

Chia Seeds

I use Prana Ground Chia Seeds

2

Ice Cubes

1 or 2

Mint Leaves
INSTRUCTIONS
Peel and cube 1 very ripe red mango.

Add mango, milk, yogourt, honey, ice, and chia seed to blender. Blend until no more chunks remain.

Serve in a large glass and garnish with mint.
Notes
Nutrition Facts
Healthy Mango Lassi Recipe
Amount Per Serving
Calories 238
Calories from Fat 36
% Daily Value*
Total Fat 4g 6%
Cholesterol 10mg 3%
Sodium 64mg 3%
Potassium 414mg 12%
Total Carbohydrates 48g 16%
Protein 8g 16%
* Percent Daily Values are based on a 2000 calorie diet.
Nutrition
Nutrition Facts
Healthy Mango Lassi Recipe
Amount per Serving
% Daily Value*
* Percent Daily Values are based on a 2000 calorie diet.