Here you'll find all sorts of international recipes sorted by dietary needs. Find a delicious recipe to meet your specific needs! From gluten free, egg free, dairy free & vegan, to any combination of needs. Please explore these breakfast, lunch, dinners, snacks, baking & desserts that are catered to meet your specific dietary needs. I try very hard to make each and every recipe accessible to everyone!
Explore our recipes by food type
If you're like me, you've been through a rollercoaster of a journey trying to figure out your dietary needs! Sadly, it's all to common to hear stories of struggle with pain, gastrointestinal upsets, rashes, allergic reactions, emotional swings, anxiety, depression and even disease or hospitalization all related to diet. For many of us, it has been a very long journey already! Whether or not your new to figuring out a diet that works for your body, or whether you've been at this for years, I hope here you'll find recipes tailored to your dietary needs.
My Journey to Gluten, Egg, Corn & Additive Free
It took me years to figure out that gluten (even fermented sourdough), corn and eggs were making me sick! Cutting out my delicious homemade sourdough made with Bob – my precious starter (yes I named by starter Bob…haha) was definitely the most difficult. I LOVED my sourdough bread. I loved it more than Cobs bread, more than chocolate even! Anyone who knows me knows that's a BIG deal! I ADORE chocolate! So, needless to say, it was HARD! But with time, and the support of my family, allergist and friends, I noticed how much healthier I felt and looked. I've cut gluten, corn, eggs and additives out of my diet for good and I am now healthier and happier than I've been in years! Maybe ever!
I tell you this because I know how hard it can be to make a major change to your diet. I hope that with my help and the support of this TurmericMeCrazy community, you too can make a change for the better!
How to feed your superpower and avoid feeling deprived!
I make the choice each day to have a positive mindset that supports my super powers rather than feel like I am depriving myself. I've worked hard to create recipes for all of my favourite things to eat so I feel satisfied. Instead of feeling like I can't eat certain things, I to think of it as choosing the foods that allow my body to work optimally.
How to use the Menu - What you'll find in this section
I'm continually altering and creating recipes for all of my favourite things to eat. I want to feel satisfied when I eat! You too right? So, here in this section, I'm sharing with you recipes that will fuel your superpowers and make the change feel a little easier!
If your dietary needs were enough Turmeric YOU Crazy, I hope that this site can help you connect with like minded individuals who understand what you're experiencing and can be a source of loving support. TurmericMeCrazy no more!
Please use the RECIPES BY DIETARY NEEDS area to find recipes that will suit your families needs. I have arranged the menu with sub-menus containing a single dietary restriction and several combinations. I hope this makes it easy to navigate and find just the right thing! Or you can navigate through types of food as well. The choice is yours.
I'd love for us to connect! Feel free to contact me if you have any questions or if you'd like to become a part of the TurmericMeCrazy community and share your recipes here. I'd love to share your favourite family recipes with our community.
Lets' come together and bring back the love of cooking foods from all over the world to each of our world kitchens!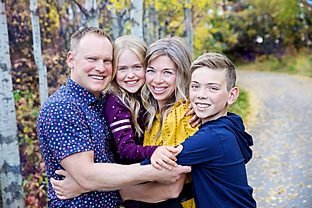 It's so lovely of you to visit my world kitchen! My families dietary needs were enough TURMERIC ME CRAZY, but NO MORE! 
Get updates on latests recipes from TurmericMeCrazy straight to your inbox!
Please subscribe to Turmeric Me Crazy & rate my recipes & posts so that Google recognizes it and shares it more often ♥︎. This will help me to work towards my goal of helping more people with dietary needs. Thank you in advance for your support.
Some delicious recipes to try next...
Get updates on latest recipes from TurmericMeCrazy straight to your inbox!