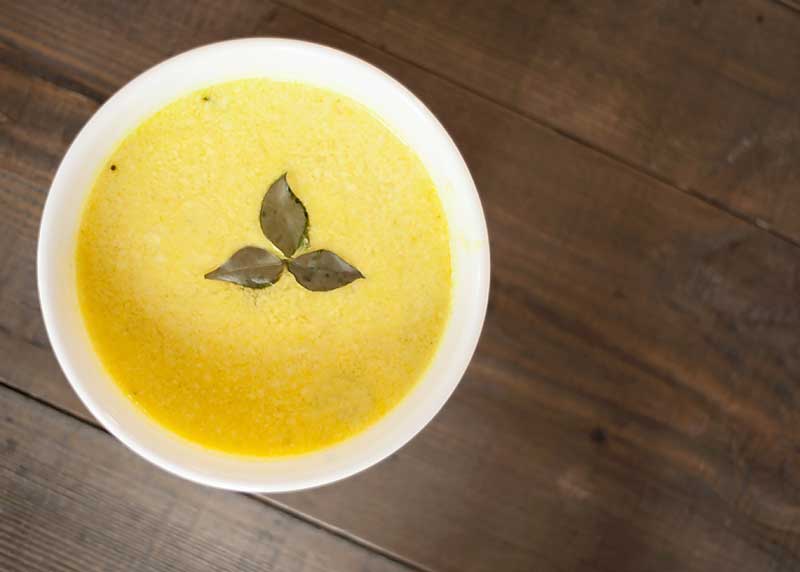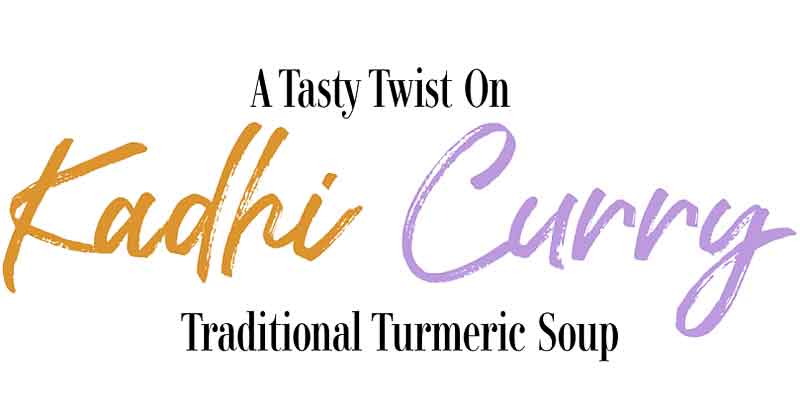 This incredible recipe is A Tasty Twist on Traditional Turmeric Soup (Kadhi Curry) and is once again from my darling friend Alnaar's East African/Indian Canadian kitchen. Kadhi is a soup like, yogourt based curry.  It is often served with Khichdi although some people prefer to drink it on its own. You can personalize it by adding vegetables, like cauliflower or serving it with rice. I have shown it here as a simple soup dish.
Ingredients in A Tasty Twist on Traditional Turmeric Soup (Kadhi Curry)
Kadhi is another great vegetarian option (as long as you are okay with dairy products). If you try to make this recipe Dairy Free, please let me know! When I have a bad cold, I like to make my kadhi extra spicy and drink it to clear my sinuses. I also think the turmeric in it helps since it is known to have powerful anti-inflammatory and antioxidant properties lending it numerous health benefits. Turmeric contains curcumin, which has many scientifically proven health benefits including the potential to improve heart health, cancer prevention and much more.
With its high yogourt content, Kadhi is loaded with good bacteria (natural live probiotics) a key ingredient for gut health. It helps in maintaining gut flora and improves nutrient absorption. As a result, Kadhi helps improve digestion.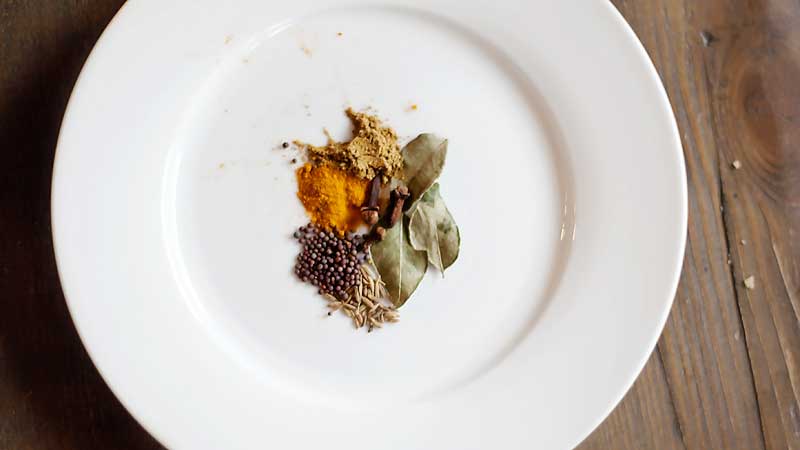 Turmeric, Mustard Seeds, Cumin Seeds, Ground Cumin, Cloves, Curry Leaves, Salt
Hot Peppers (I like Thai red chillies), Fresh Garlic, Fresh Ginger, Fresh Lemon Juice
Chickpea Flour: acts as a thickening agent (kind of like corn starch but much healthier!)
Plain Yogourt: I like to use grass fed Olympic yogourt.
There are a few spices involved with this dish. You can get all of these spices from the grocery store, but curry leaves may be harder to find. If you go to a local Indian grocery store you will definitely find them there. Lucky me, my generous next door neighbour and friend, Alnaar, has a bag full of curry leaves that her mom gave her a couple of years ago and she has kept them in the freezer. As far as she can tell they are still in great shape!
How to make A Tasty Twist on Traditional Turmeric Soup (Kadhi Curry)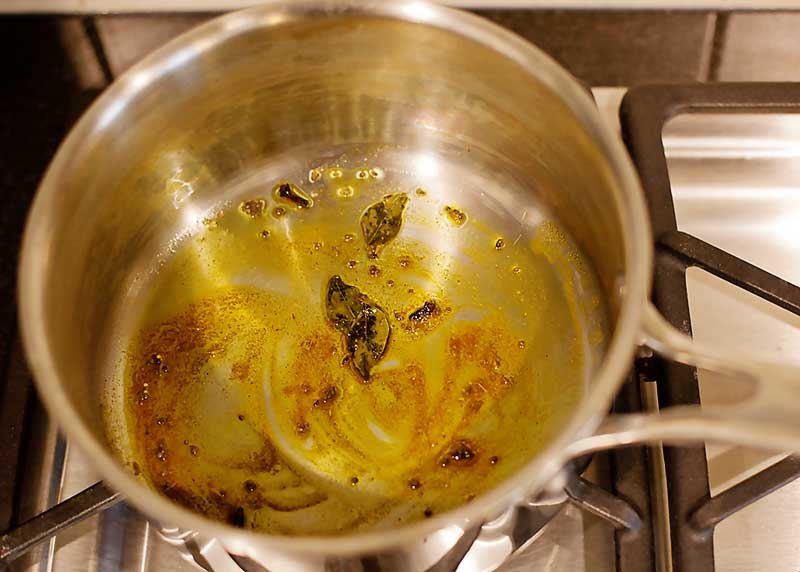 To start off, you need to sauté some turmeric, cumin (seed and ground), cloves, curry leaves, and mustard seeds in some olive oil.
Once the flavours have melded together, I add some ginger, garlic, and a hot pepper for some added zing!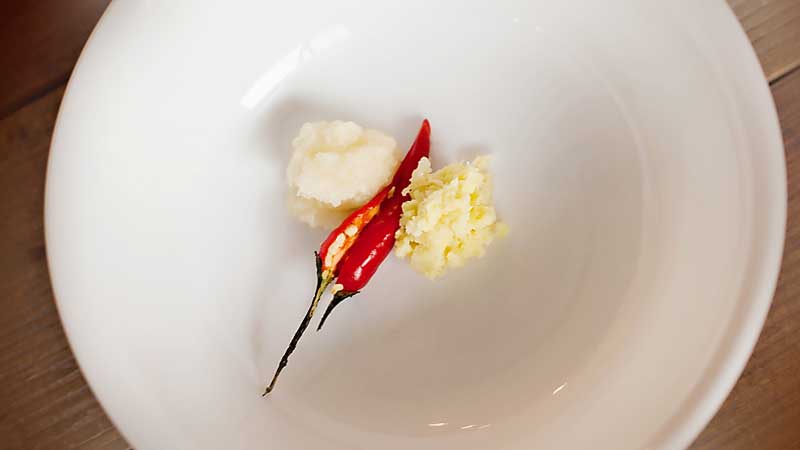 Another important ingredient is chickpea flour. You can get this flour in the ethnic section of the grocery store. Chickpea flour is really important for kadhi because it is used to thicken the curry (kind of like corn starch). I add some water to the yogourt and the chickpea flour and then blend it all together. You could also just whisk it together if you don't feel like taking out the blender.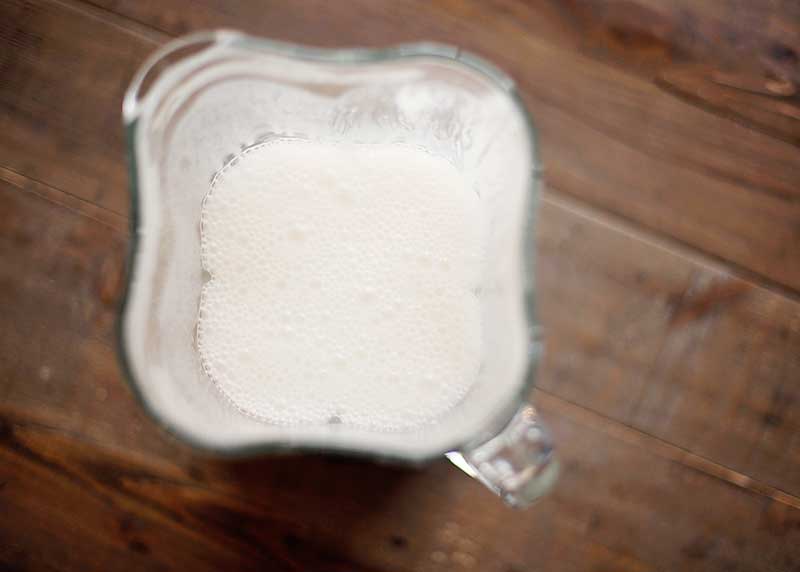 Once you pour the yogourt mixture into the pot, stir frequently while you slowly bring the kadhi to a boil. Otherwise, the kadhi will curdle and you don't want that! The texture is supposed to be creamy and smooth.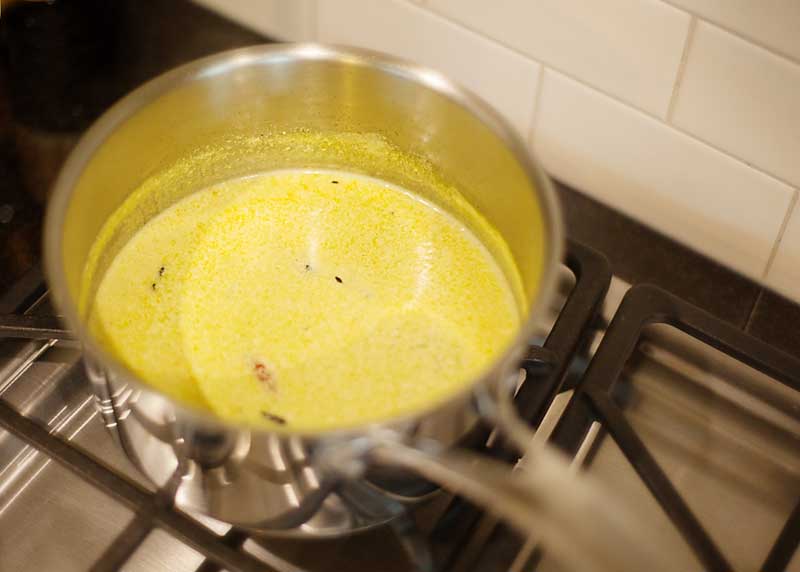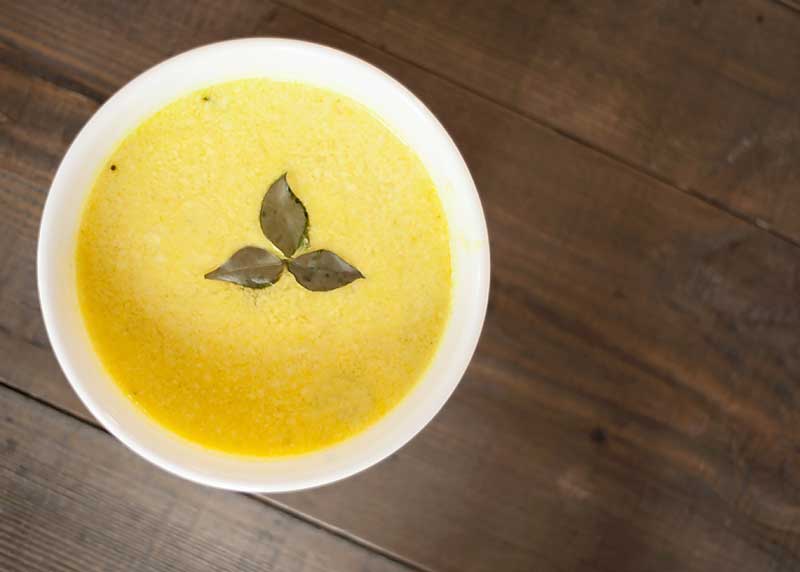 ENJOY!
I hope you enjoy this Tasty Twist on Traditional Turmeric Soup Curry (Kadhi) recipe! I'd LOVE to hear from you! If you try this recipe, please rate it and comment below so we know you liked it. I'd be tickled if you follow me on Instagram @Turmeric_Me_Crazy and subscribe to travel the world with my family without ever leaving our kitchens!
Thank you ever so much for stopping by!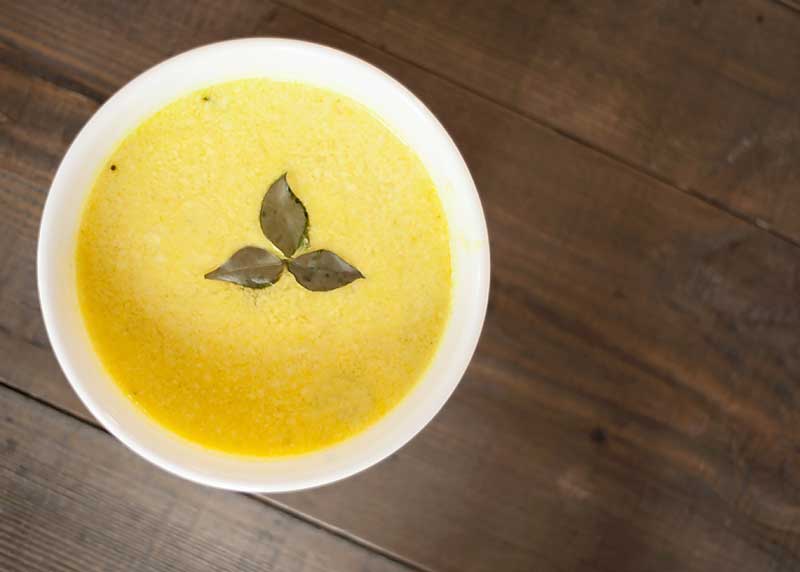 INSTRUCTIONS
Blend or whisk the water, chickpea flour, and yogourt together and set aside.

Heat the coconut oil on medium heat until it is melted. Sauté the turmeric, mustard seeds, cumin seeds, ground cumin, cloves and curry leaves for a minute. Add the salt, garlic, ginger and hot pepper and sauté for another minute.

Reduce the heat and add the yogurt mixture slowly. Increase the heat again to medium once you have added all of the yogurt mixture.

Stir frequently until the kadhi is boiling. Once it is boiling, reduce the heat to medium low and simmer for 10 minutes (keep stirring so that it does not curdle).

Squeeze the juice from half a lemon into a bowl and remove the seeds. Add the lemon juice to the kadhi and simmer for another 5 minutes.

Turn off the heat and serve with khichdi or on its own.
Nutrition
Nutrition Facts
Turmeric Soup (Kadhi Curry)
Amount per Serving
% Daily Value*
* Percent Daily Values are based on a 2000 calorie diet.