(Cheat Sheet #2)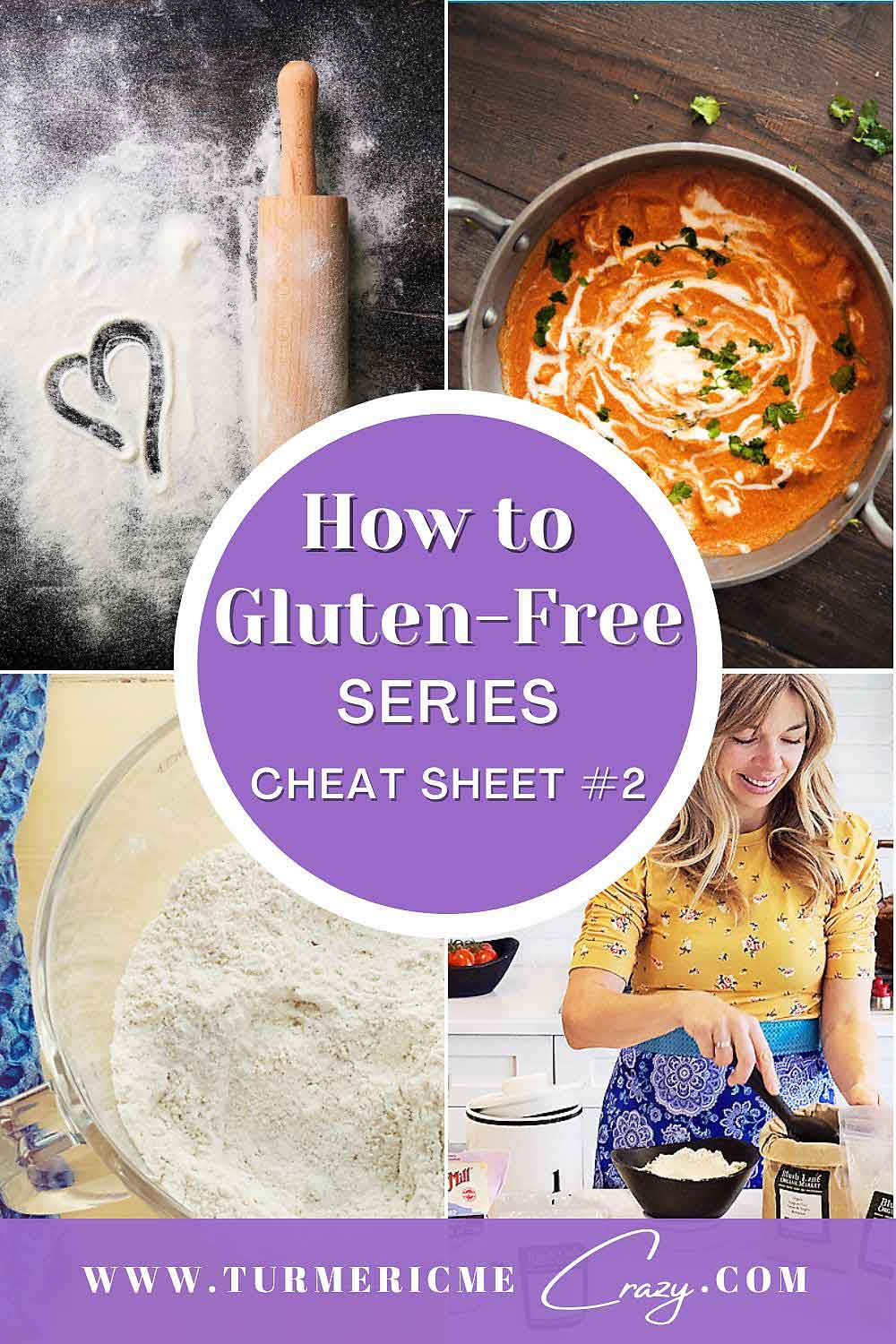 How To Gluten-Free Series: Cheat Sheet #2
Do you have some incredible savoury family recipes that you LOVE but they have GLUTEN? Not to fret! You can easily convert ALL of those amazing SAVOURY Recipes (from Sauces & Gravies, to Pie Fillings & Casseroles, to Breading veggies or meat) and make them Gluten-Free in 1-Simple Step! I promise it is easy to do and the best part is….no one will be the wiser!
Please use this cheat sheet to help guide you to make your favourite SAVOURY recipe Gluten-Free in 1-Step!
If you're looking to convert a BAKING recipe to Gluten-Free please check out my How to make ANY recipe Gluten-Free in 3 Cheat Sheet. For more details, check out my main post How to make almost ANY recipe Gluten-Free in 3-Simple Steps!
I've included a black and white printable version if you'd like to print this out for your reference! Simply click the Print Recipe button above. I hope this Gluten-Free in 1-Simple Step Cheat Sheet helps you enjoy all of your favourite recipes whether or not they contain gluten!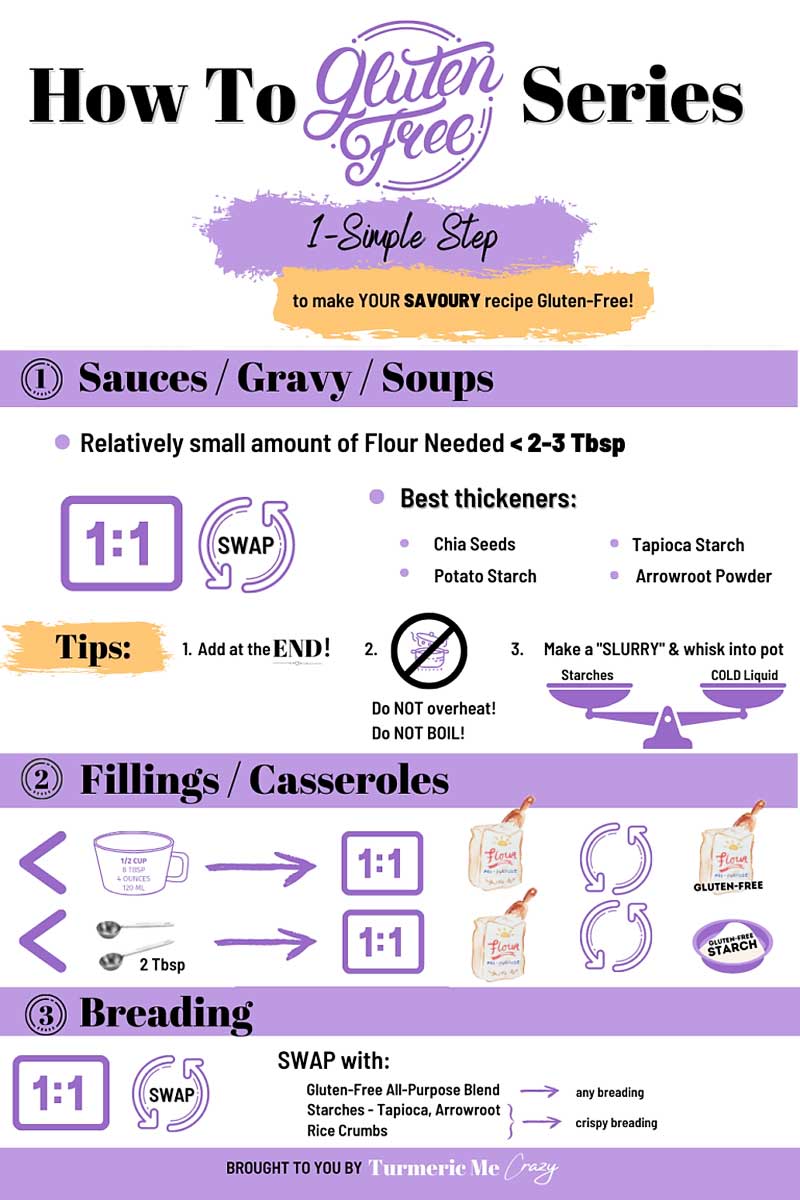 Please check out my recipe for Healthier Chia Infused Butter Chicken that uses Chia Seeds as a thickening agent!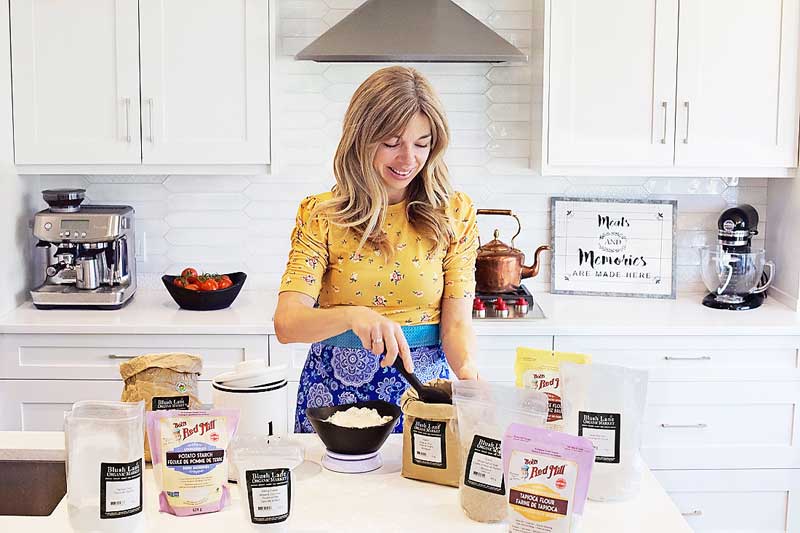 ENJOY!
I sincerely hope that this post helps you on your journey to Gluten-Free eating! You are not alone if you feel overwhelmed by your or your families dietary needs! I struggled for many years feeling like I was depriving myself of the foods I loved. Now, I feel satisfied and happy to be Gluten-Free! My hope is that this How To Gluten-Free Series will help you feel you can feed yourself all of the foods you once loved. If you have any questions or would like to share a recipe you've converted with this guide, please contact me! I'd LOVE to hear from you. I'd be so grateful if you'd PIN this CHEAT SHEET to your Pinterest page so others can find it too.
Hugs to you on your journey,

How to Gluten-Free Series: Cheat Sheet to alter ANY SAVOURY Recipe to Gluten-Free
Please use this Cheat Sheet to help guide you when altering any SAVOURY recipe to Gluten-Free.
Sauces / Gravy / Soups (<2-3Tbsp Flour to replace)
Swap 1:1 using Chia Seeds / Tapioca Flour / Potato Starch / Arrowroot Powder *

Make a "SLURRY" with cold liquid & whisk into pot at the end of your cook.
Fillings / Casseroles
If < 1/2 cup (but >2 Tbsp) then SWAP 1:1 using a Gluten-Free Flour Blend that has a good balance of Whole Grains, Starches & Proteins.

If < 2Tbsp then SWAP 1:1 with a Gluten-Free Starch (e.g. Tapioca, Potato).
Breading
SWAP 1:1 with either a Gluten-Free All-Purpose Blend or Starch.
*Add "SLURRY" at the END of cook!
*Do NOT overheat or boil! It will cause your thickening agent to breakdown.