The BEST Summertime Frappés for the Whole Family
(Frappés in a jar)
Keep your family cool this summer with our Family of Summertime Frappés in a Jar! These tasty treats are the perfect way to kick off the summer and there's a flavour to delight everyone in the family! Make these with coffee or without for a refreshing summer treat that is additive, gum & processed sugar free!
QUICK 1 MIN HOW TO VIDEOS FOR EACH FLAVOUR!
These incredibly delicious iced drinks are inspired by the creamy blended Frappuccino made famous by Starbucks, but inspired by the Greek Frappé which was made from instant coffee and ice!
So many of us love Starbucks Frappuccinos! But did you know that the flavoured syrup added to these tasty treats is made with not only a ton of sugar, but also, salt, xanthan gum (a processed thickening agent), & several preservatives that are hard to even pronounce!
The GOOD NEWS is that is is SUPER EASY to make a homemade version of the Frappuccino Base that is xanthan gum & other additive free, processed sugar & salt free, and is made from 4 natural ingredients! Simply water, pure maple syrup, pure vanilla & psyllium husk.
You'll just love the delicious flavour and incredibly smooth, texture of our Family of Summertime Frappés in a jar! There's a flavour to delight everyone in the family ♡.
CONTENTS (JUMP TO ANYTIME)
DO I REALLY NEED TO ADD THE FRAPPÉ BASE?
You may be thinking, "Why do I need the base anyways? Can't I just omit it?" The answer is yes you can, but the secret to making perfect Frappés at home that taste even better than store bought is the Frappé Base.
The Frappé Base:
Transforms an iced drink into a smooth, thick, creamy one just like the ones that Starbucks has made SO irresistible to so many around the world!
Made from all natural ingredients that will improve the texture & flavour of your Frappé significantly!
Recipe will make enough base for an entire Family of Summertime Frappés
So let's make a Frappé already!!!
FOLLOW ME
Already on Pinterest? Please feel free to PIN the following image:
INGREDIENTS
Have you ever thought of Frappés or Frappuccinos as healthy? Me either. These Family of Frappés definitely still contain fats & sugars and should be consumed in moderation. However, the ingredients are all pure & totally natural, so as far as treats go, they are much better for you when made at home!
INGREDIENTS IN FRAPPÉ BASE
WHAT IS PSYLLIUM HUSK ANYWAY?
INGREDIENTS IN FAMILY OF SUMMERTIME FRAPPÉS
No matter whether you want a good kick of espresso or not! Or whether you're dairy free or not! You'll find a flavour that will suit your summertime cravings.
OPTIONAL TOPPINGS
HOW TO MAKE A FAMILY OF SUMMERTIME FRAPPÉS
* For step by step quick instructions see recipe card below
HOW TO 1 MIN VIDEO GUIDES
Please check out the below instructional video for my Mango Frappé. Videos for each of my 4 flavours of Summertime Frappés and my Frappé Base can be watched on Turmeric Me Crazy's Youtube Channel.
NOTE: You are certainly not limited to my flavour options! You can chose any fruit, coffee or tea combination you'd like. Just use my amounts as a guide. If you try something new, please let me know how it turns out!
Ok, lets get right to it and make us some incredibly delicious FRAPPÉS!
STEP BY STEP INSTRUCTIONS
Step 1: Make your Frappé Base
Watch my 1 min video where I show you how to make my Frappé Base
Step 2: Blend up your Frappé
Step 3: Add your favourite toppings & enjoy!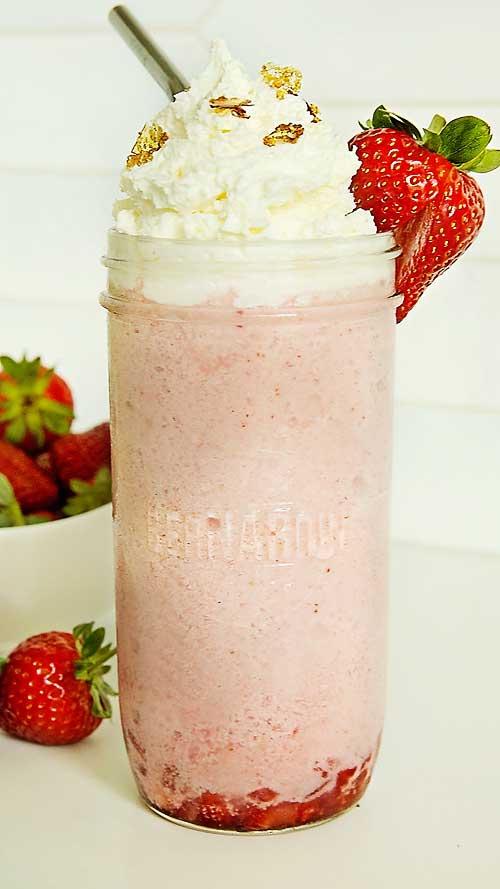 Try my Vegan Coco Caramel Drizzle & my Salted Caramel Flakes as the most incredibly delicious toppings!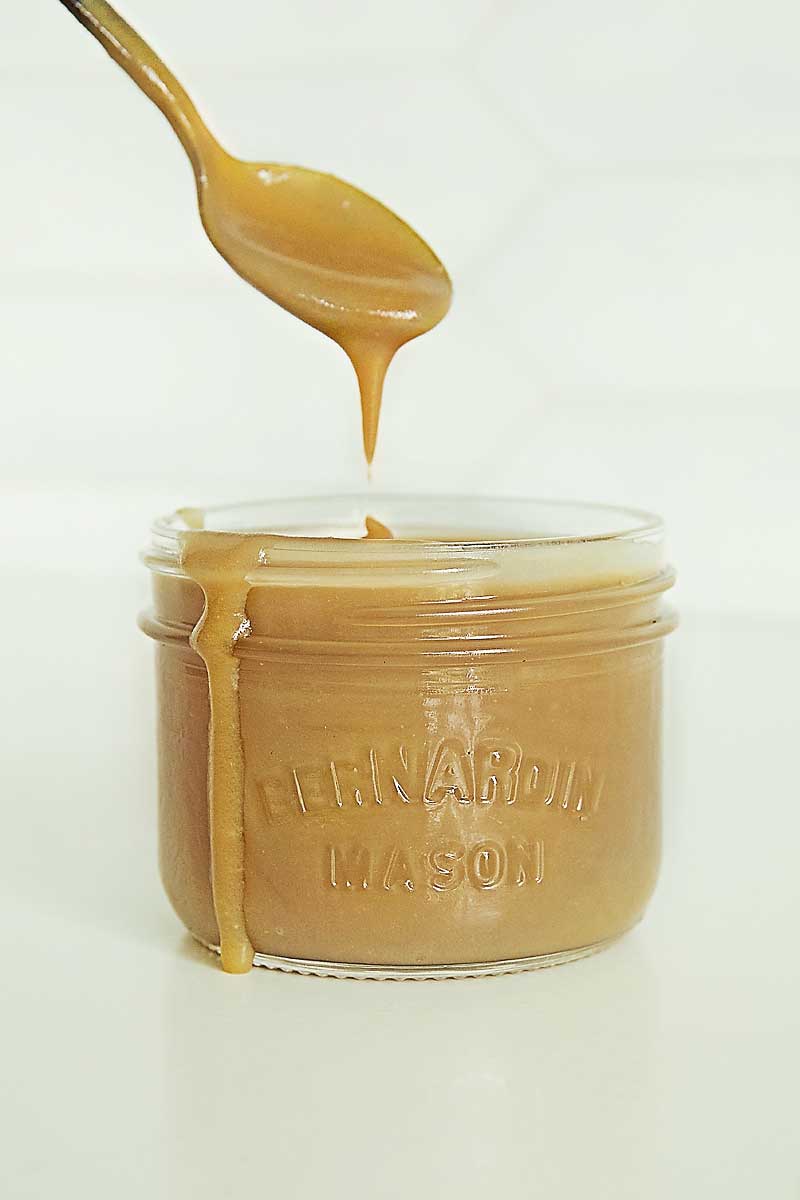 VIDEO GUIDE – THE BEST SUMMERTIME FRAPPÉS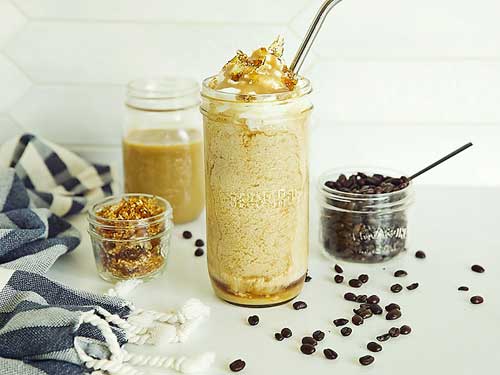 PLEASE RATE & COMMENT
I know you'll just love these delectable Family of Summertime Frappés! Aside from being incredibly delicious, they are free from all those nasty additives & processed sugars! If you try it, please add a rating onto the recipe above or at the bottom of the post as it helps Google recognize the recipe & my website which will help show it to more people. I'd love to see our community grow! ♡
Please enjoy this special summertime treat!

FOLLOW ME!
Please follow me on Pinterest, Instagram & Facebook
Already on Pinterest?
Feel free to PIN the picture below for future reference & so others can find it too. Thank you kindly.
PLEASE SHARE OUR FAMILY OF SUMMERTIME FRAPPÉS ♡