If you are in need of a pick me up or are looking for a healthy and yummy hot drink, you just have to try this incredibly delicious turmeric latte recipe!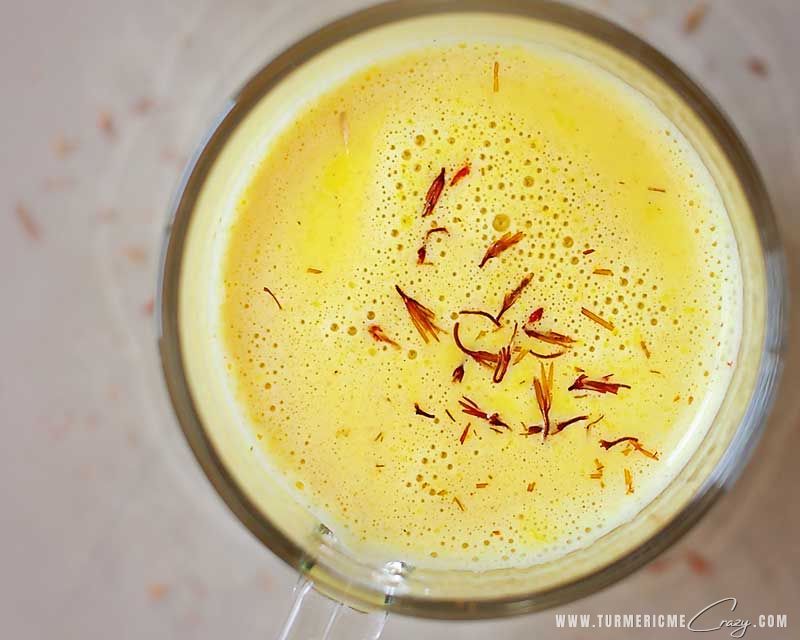 With cold and flu season upon us, and living through a pandemic, I decided to make this week's blog post about my new favourite home remedy! My friend Alnaar told me stories about when she was little, whenever she felt sick her wonderful mom would make her "Hurder Varo Dood" (a delicious turmeric flavoured steam milk). She truly believes that it helped her get back on her feet much faster than she would have without it. So I decided that Powerful Healing Turmeric Latte MUST be on the blog!
Why Turmeric?
Turmeric, the star of this recipe what gives it the Powerful Healing name, is known for its anti-inflammatory and immune boosting properties. Curcumin (the active ingredient in turmeric) is also an antioxidant, and research is pointing toward the ability to prevent brain disease, heart disease and cancer! In fact, curcumin has the potential to ease depression and may even help antidepressants work better! You can discover more of the incredible health benefits of turmeric here.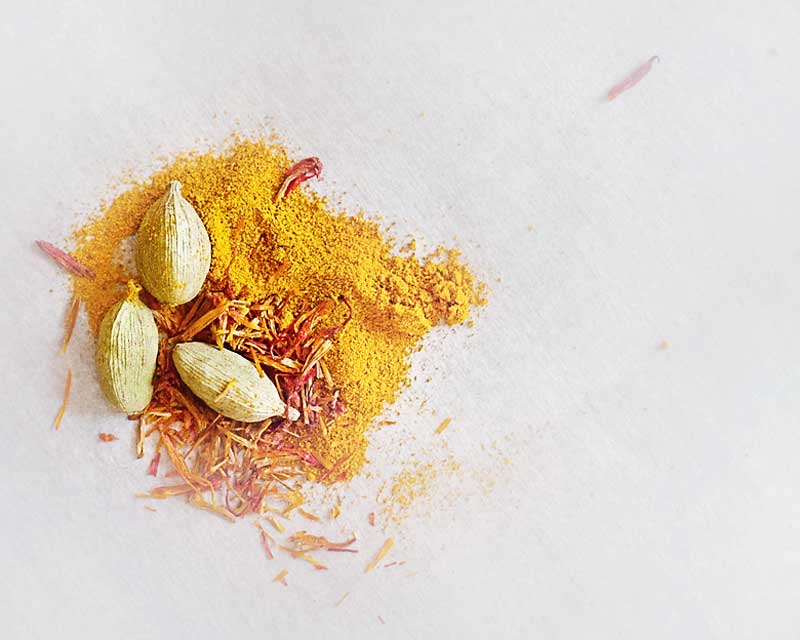 Honey – Nature's Healing Agent
Instead of sweetening the milk with sugar, I use honey and here is why. Honey has anti-fungal, antibacterial, and antioxidant properties. It is even listed by the World Health Organization as a demulcent (substance that forms a protective film in your throat to relieve irritation). Its nature's cough syrup.
More Healing Spices!
Add some cardamom (which is great for detoxifying your body and aids with digestion) and saffron (also a strong antioxidant) and you have a delicious, healthy, comforting warm drink to help you get through whatever it is that is bringing you down. Trust me, its a matter of time before Starbucks picks up on this and adds Turmeric Steamed Milk to its menu!
How to make Powerful Healing Turmeric Latte
Not only is turmeric steamed milk healthy and tasty, but it is also very easy to make! Add all of the ingredients (except the saffron) to the milk, bring to a boil, strain, sprinkle with saffron and serve! Quick, easy, healthy and delicious!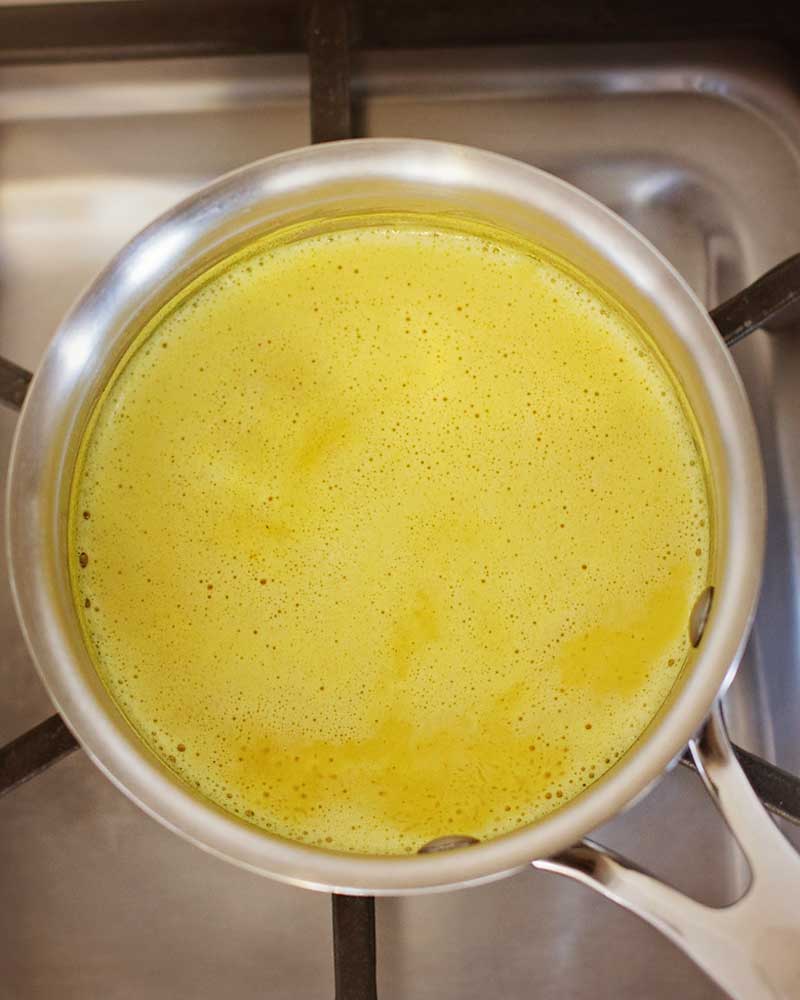 Can I make Powerful Healing Turmeric Latte Dairy Free?
If you're dairy and nut free, try with Oat Milk. It's equally delicious! If you are celiac though be careful as oats may contain gluten. I always wondered about this and why? Oats are often planted in fields where there is wheat near by. The wheat can at times get mixed into the field and when it is harvested, the oats will therefore be contaminated with wheat. So, if you have been diagnosed with Celiac disease, just make sure the oats or oat milk you buy are gluten free. I love One Degree Organic Foods Brand of gluten free oats. You can make your own oat milk at home too! I'll put a post with instructions for that soon!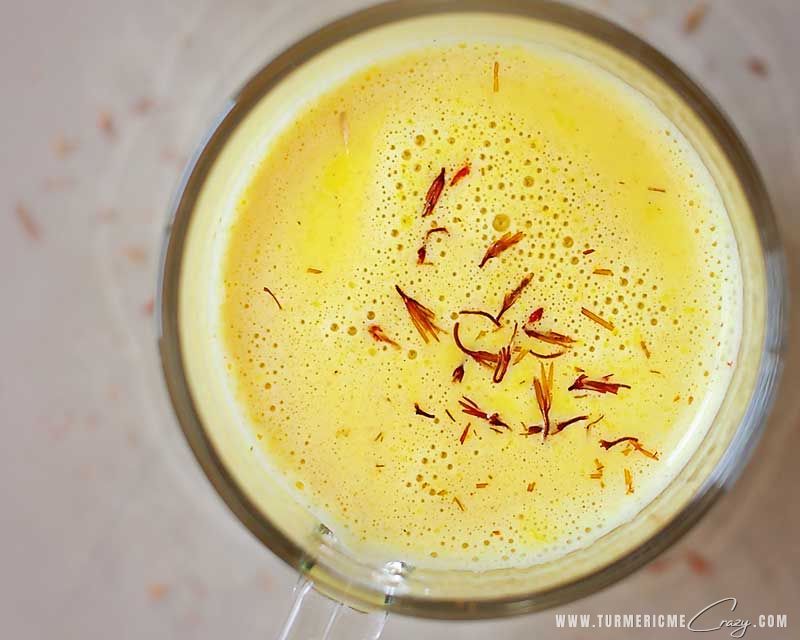 ENJOY!
I sure do hope this recipe finds you healthy and well. If you're feeling under the weather, we wish you health and hope that this recipe brings you some relief and a speedy recovery. I would be ever so grateful if you would kindly rate this recipe below. If you try it and find it helps you, please share it on Instagram (@Turmeric_Me_Crazy) and pin it to Pinterest. I'd love to hear from you in the comments below.
Wishing you health in life's journey!
Warm hugs,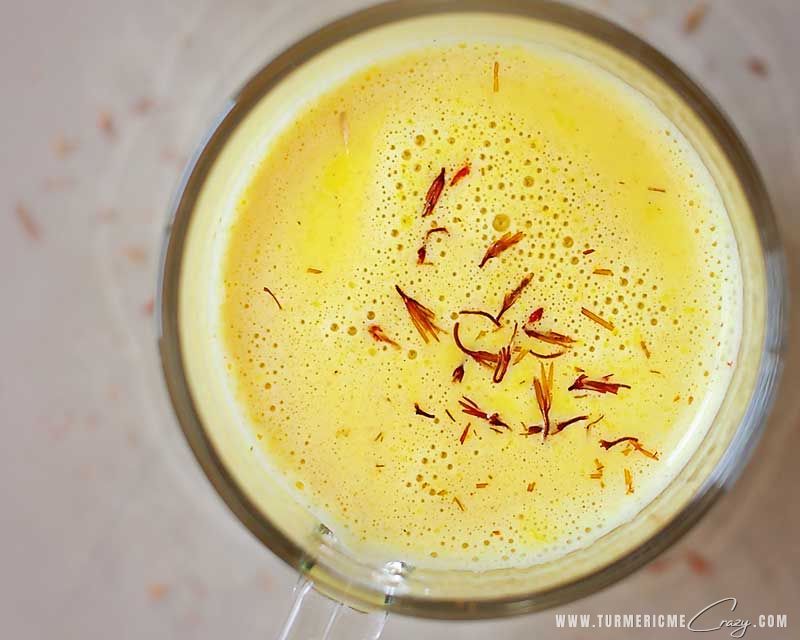 INGREDIENTS
INSTRUCTIONS
Combine milk with honey, turmeric and cardamom. Bring to a boil on the stove over medium heat, stirring frequently.

Once boiling, reduce heat and simmer for a couple of minutes.

Pour steamed milk through a strainer into your cup to remove all of the spices that did not dissolve into the milk.

Sprinkle with saffron and serve immediately.
Notes
Nutrition Facts
Turmeric Steamed Milk
Amount Per Serving
Calories 132
Calories from Fat 27
% Daily Value*
Total Fat 3g 5%
Cholesterol 12mg 4%
Sodium 108mg 5%
Potassium 417mg 12%
Total Carbohydrates 20g 7%
Protein 8g 16%
* Percent Daily Values are based on a 2000 calorie diet.
Nutrition
Nutrition Facts
Powerfully Healing Turmeric Latte (Golden Latte)
Amount per Serving
% Daily Value*
* Percent Daily Values are based on a 2000 calorie diet.