Easy Peasy,
DIY for older kids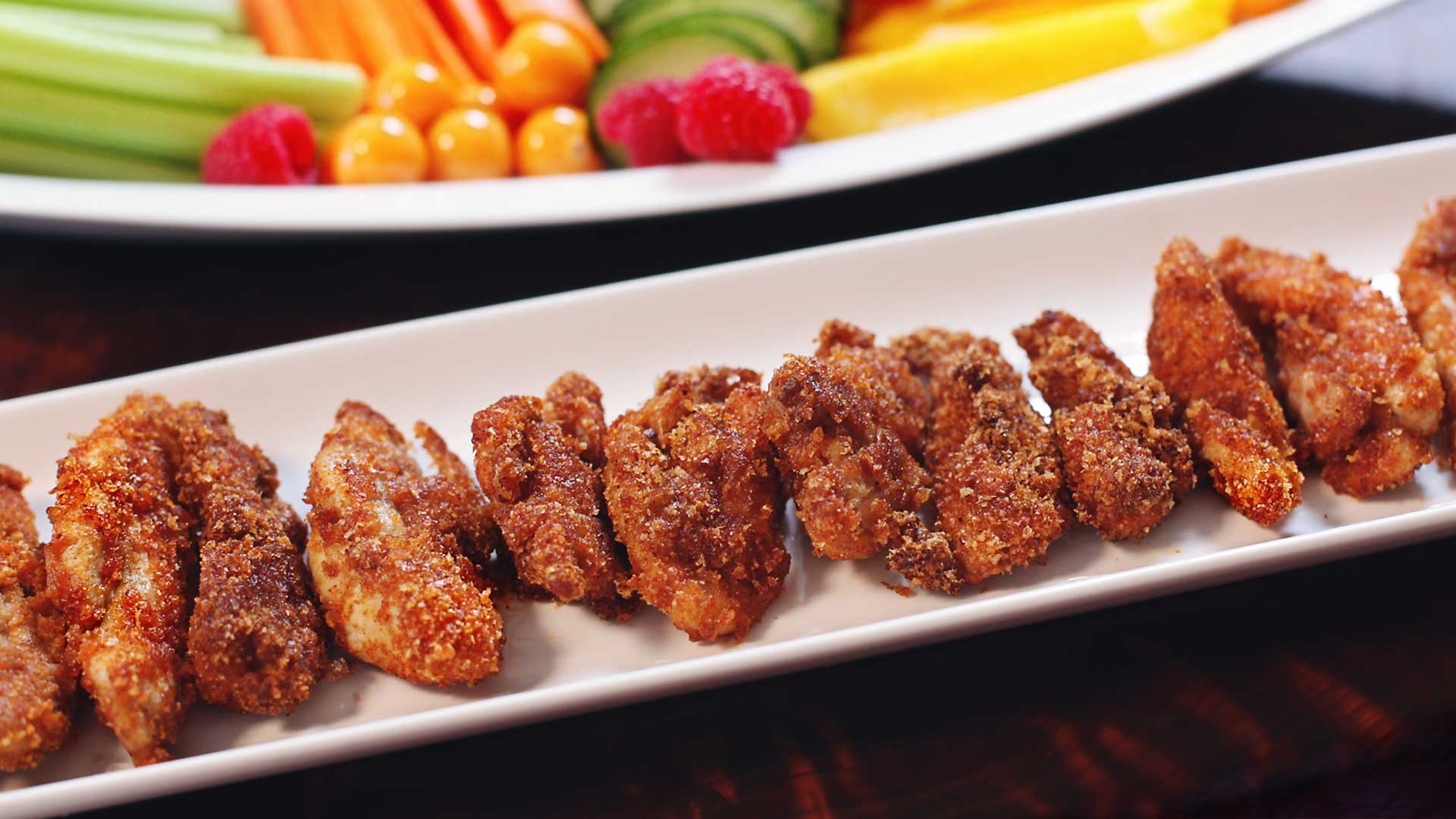 Living with special dietary needs is challenging for everyone, but for children it is even harder! They have to sit and watch as their classmates at school eat "treat" lunches like pizza & chicken fingers and often feel left out at birthday parties where cake is served. This is one of the main reasons I wanted to create Turmeric Me Crazy, to help ease some of this pain and allow kids to be kids! I've created this chicken tender recipe to be free from all of the most common allergens in the hopes that ALL children (and adults too) can enjoy them!
The best part is…these air fryer chicken strips taste incredibly delicious! They are everything a chicken tender should be, crispy on the outside & deliciously moist on the inside! In fact, my children (and my husband 😉) request them so often that I make a large batch and place them in the freezer. That way, in 10 minutes flat I've got a lovely, hot packed lunch for them to take to school and work!
You can easily make these Chicken Tenders in the oven too! Or check out the link below to the air fryer I use to make these chicken tenders.
which air fryer do you use?
Make gluten free chicken tenders along with me...
PIN THIS gluten free chicken tenders RECIPE
For more FREE stuff & lovely recipes, please subscribe & follow me on my Youtube Channel, Pinterest, Instagram & Facebook.
Already on Pinterest?
Please feel free to PIN the picture below for future reference & so others can find it too.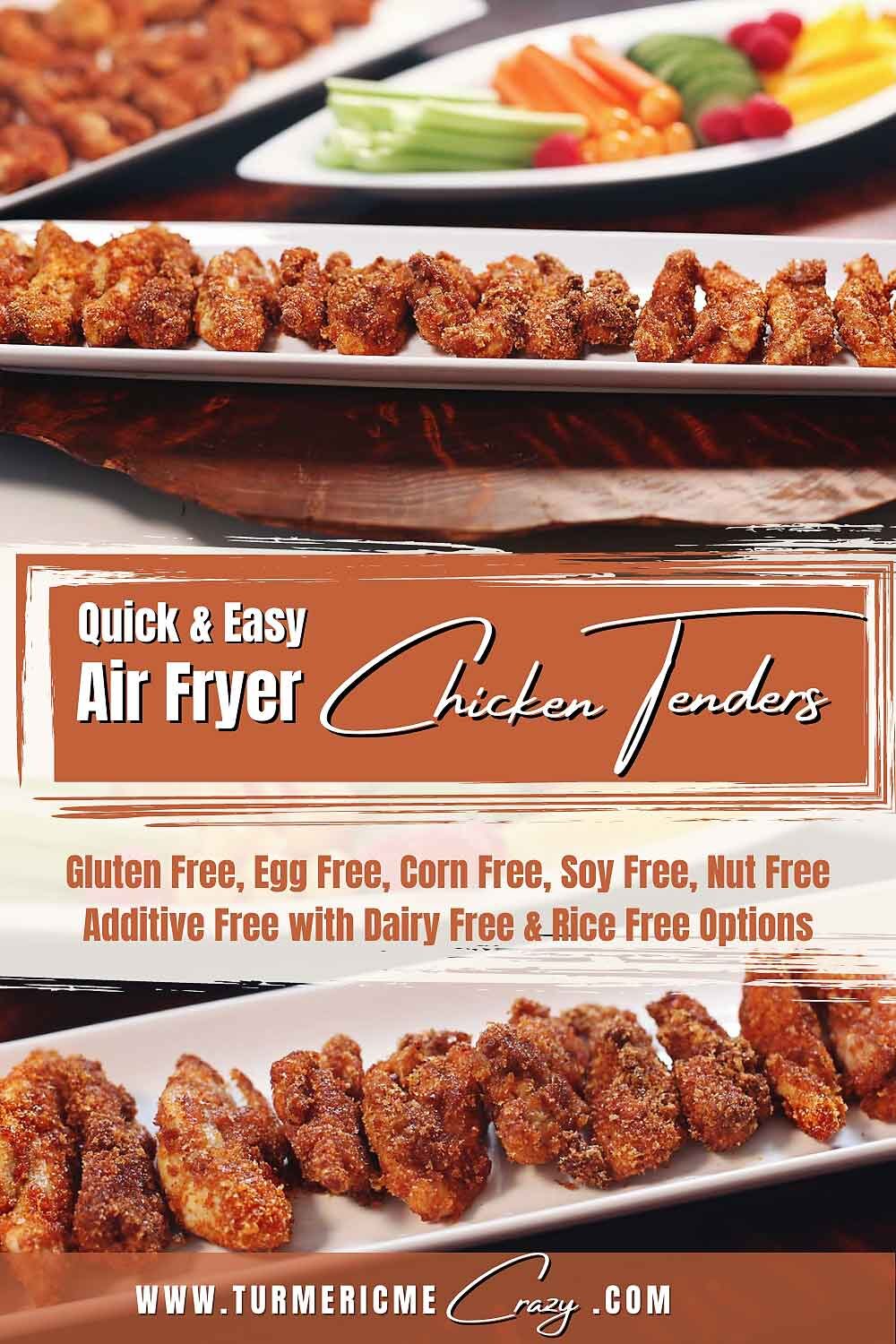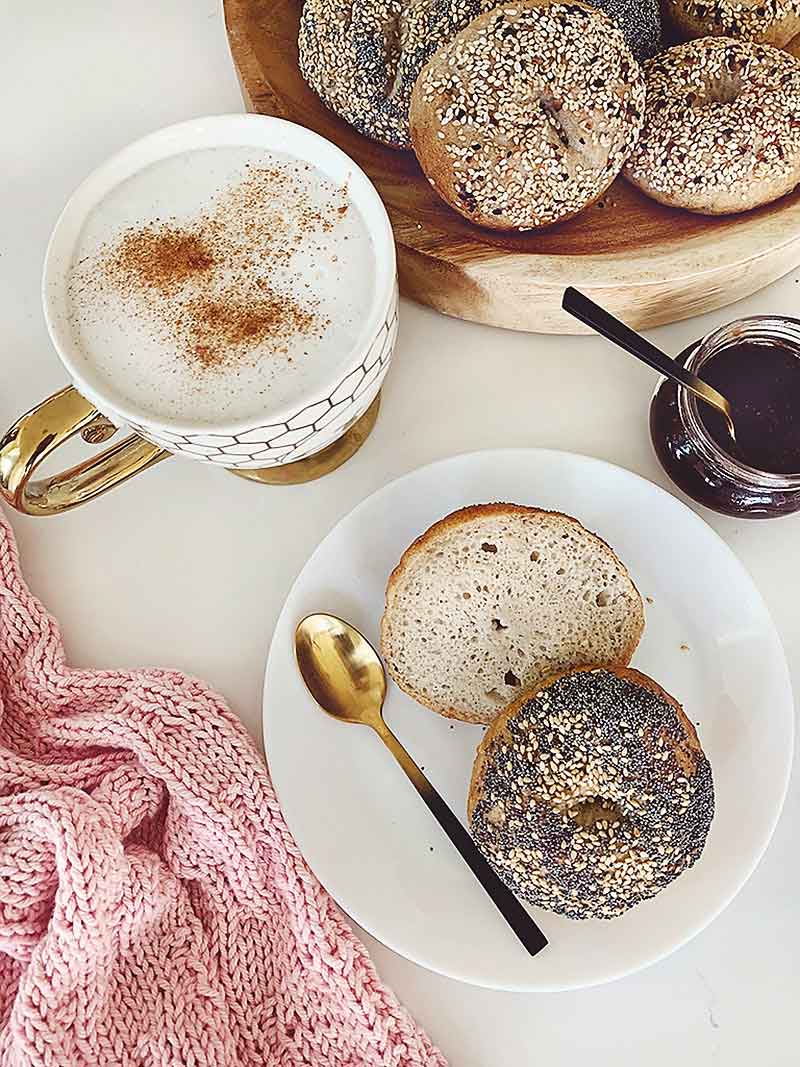 Want more delicious recipes at your fingertips?
Get updates on our latest posts & recipes from TurmericMeCrazy straight to your inbox!
By clicking subscribe you are consenting to receive emails from TurmericMeCrazy. I will only email you monthly with new recipes & updates. No spam I promise!
I sure do hope that you'll try & love these incredibly mouth watering crispy & juicy gluten free air fryer chicken tenders. Aside from being incredibly delicious they are SO quick and easy to make. If you try it, I'd be ever so grateful if you'd subscribe & also put a positive rating & comment onto the recipe above or at the bottom of the post. This will help my website grow.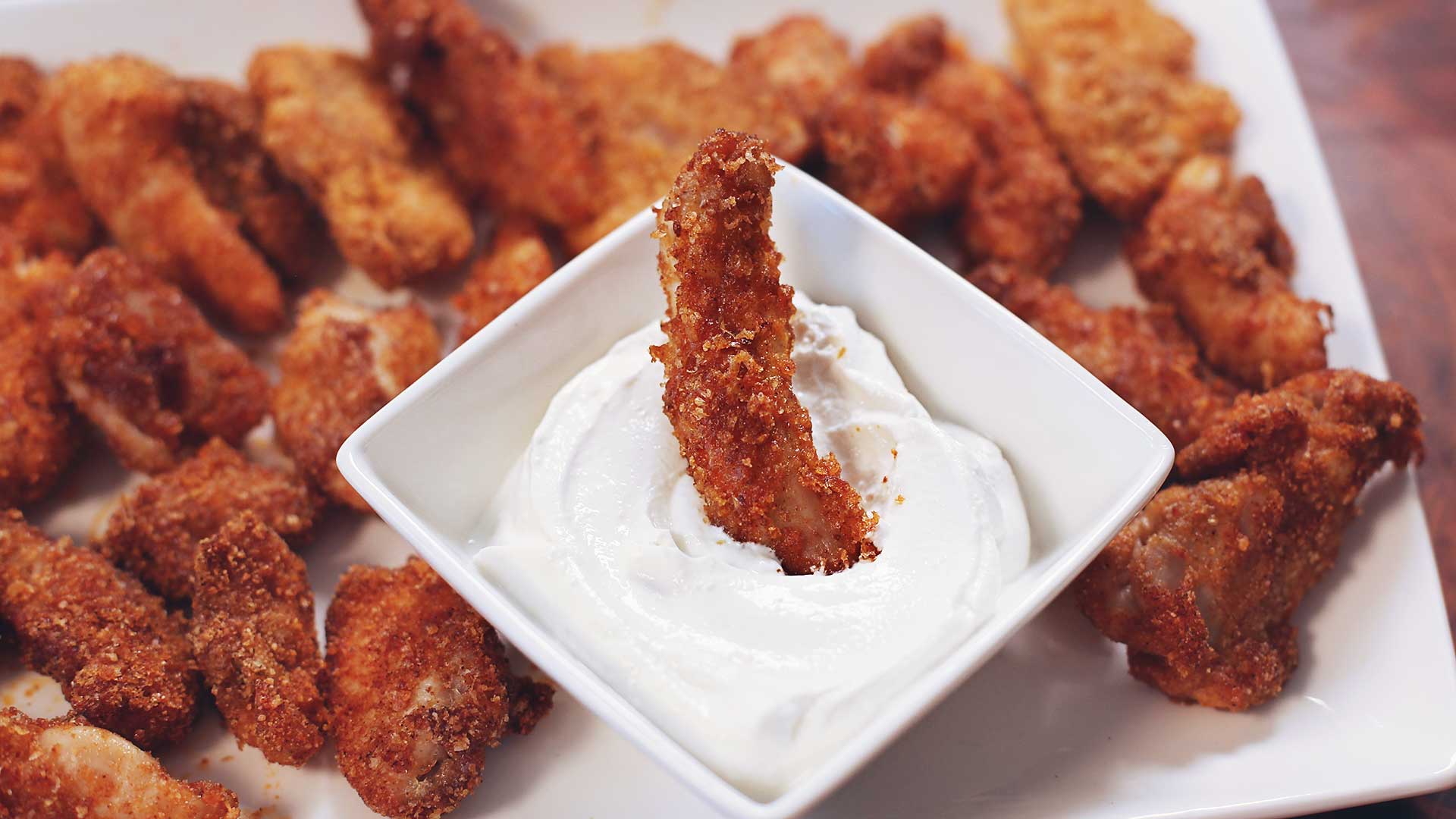 MORE delicious recipe IDEAS!