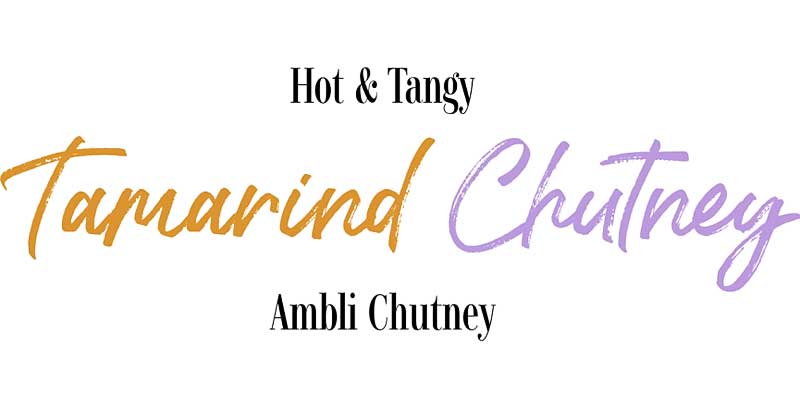 My friend Alnaar created this recipe for me. She told me that when she was little she would eat it like candy, but now she finds it way too sour! She still loves tamarind chutney however, and I have to say, so do I! This post is my wonderful friend Alnaar's mom's recipe for tamarind chutney, also known as Ambli chutney in her culture.
What is Tamarind?
Tamarind is a delicious tangy/sour fruit that grows on trees in warm dry climates like Africa, South East Asia, and Mexico. The word tamarind is derived from Persian and means "date of India". Tamarind is choked full of numerous essential nutrients and is known to help with digestion and ease stomach discomfort. It is high is antioxidants and has anti-inflammatory properties.
Where can I buy Tamarind?
You can buy concentrated tamarind from the ethnic section of most large grocery stores.  It usually comes in a 13 or 16 ounce block.   To make the chutney, it's important that you soak the tamarind in water for a few hours or even overnight to break it up.
What is Jaggery?
The recipe also contains Jaggery (aka Gur in India) which is a type of unrefined raw sugar made in Asia and Africa, most often derived from sugarcane. Jaggery is made by basically evaporating the water out of sugar cane juice or palm sap. It's most often found as a solid block of sugar but can also be granulated or even liquid. Jaggery is still a sugar but has more nutrients than refined sugar due to the molasses content. If you can't find jaggery or are in a pinch you can substitute with brown sugar.
Ingredients list for Hot & Tangy Tamarind Ambli Chutney
Tamarind: Seedless Concentrated.
Cayenne Pepper: Crushed Cayenne Pepper.
Jaggery: Can substitute with Brown Sugar
Salt: I like to use a good quality Sea Salt or Kosher Salt. Since these salts have a stronger flavour quality I find I need to use less salt in the dish.
How to make Hot & Tangy Tamarind Chutney (Ambli)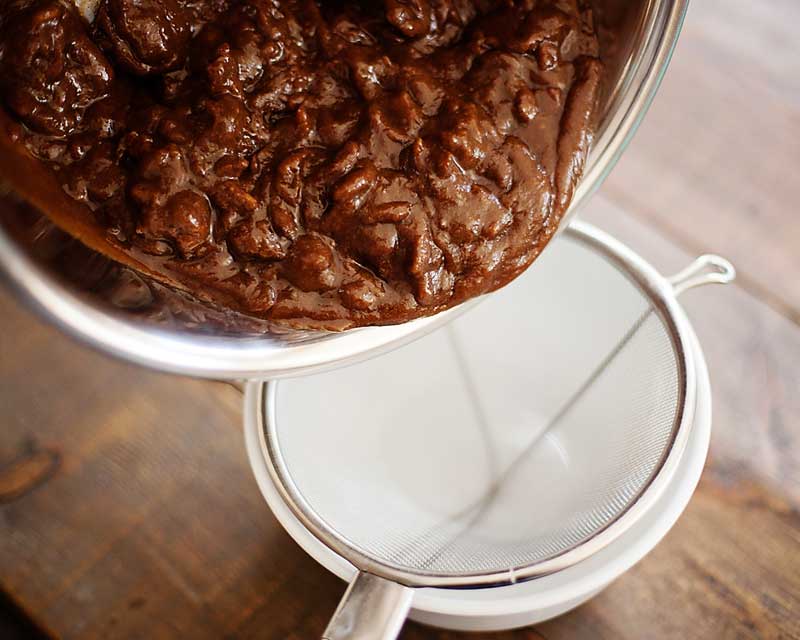 Once tamarind is soft enough, after soaking in water overnight, you can mash up the tamarind and use a sieve to strain out the pulp. That's it! It's easy as 1-2-3!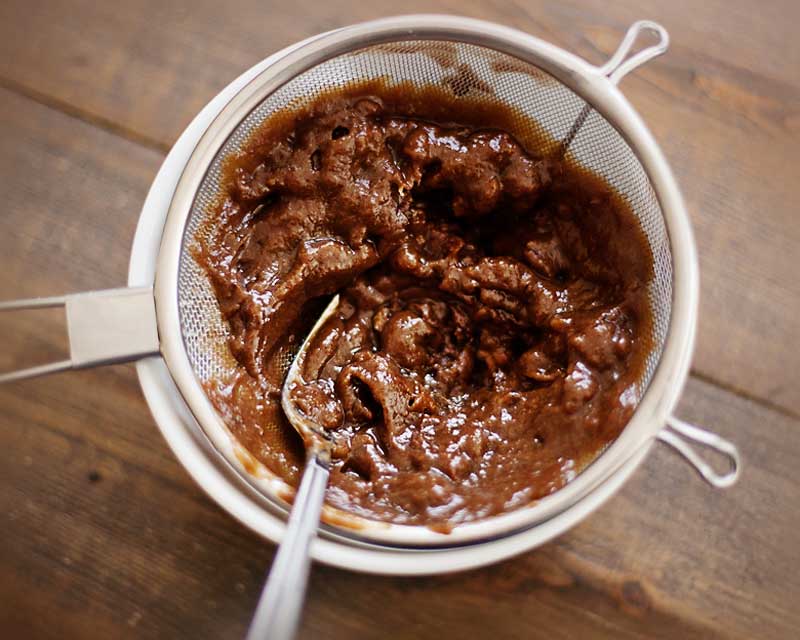 The end result will be a yummy chutney that is tangy, sweet and spicy all at once! It goes great with my Savoury Chana Bateta (potato chickpea soup), Delicious Oven Baked Samosas, kabobs, chicken and much more!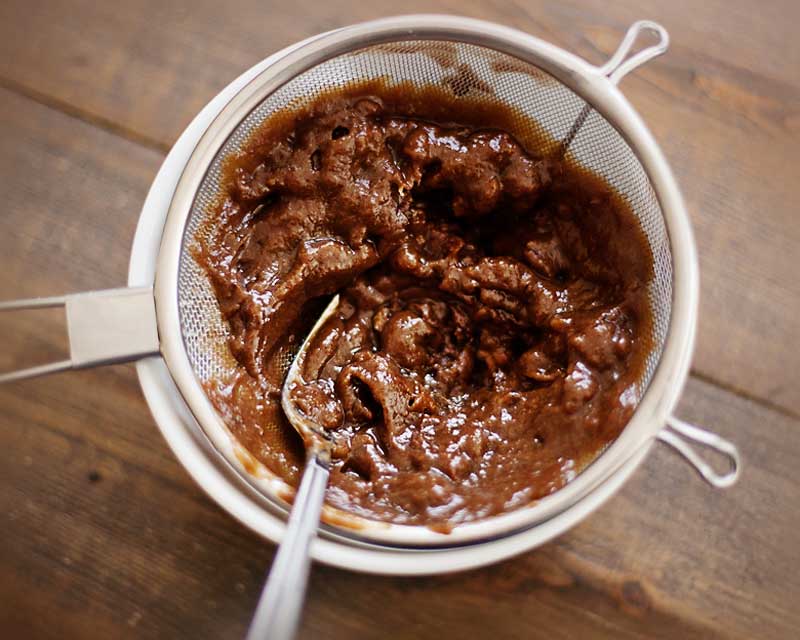 ENJOY!
I hope you love this Hot & Tangy Tamarind Ambli Chutney recipe and will use it on all sorts of fabulous dishes to make them even more tasty! If you try it, kindly rate it below and comment so we all know how much you love it. I'd also be grateful if you Pin It on Pinterest.
May I express my gratitude to you for your readership.
Hugs,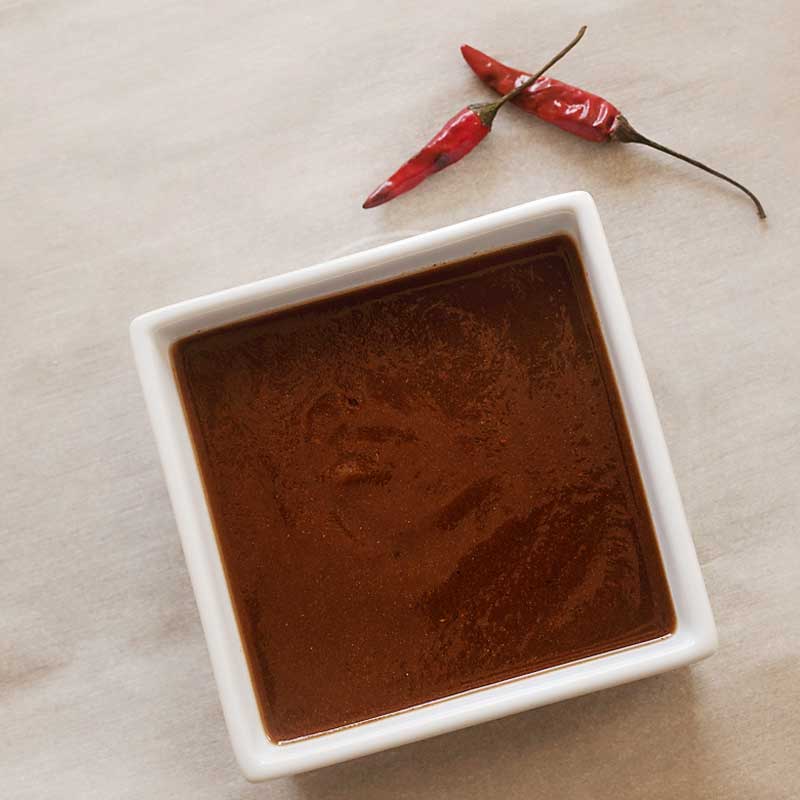 Servings:
Quarter Cup Serivngs
INGREDIENTS
3

Cups

Water

2

tsp

Crushed Cayenne Pepper

2

tsp

Jaggery

or Brown Sugar

½

tsp

Salt
INSTRUCTIONS
Break a block of Tamarind in half (this should be about 7 ounces), and soak in the water overnight. See image in notes below for an example of what a block of tamarind looks like.

After soaking overnight, the tamarind will be very soft. Mash it up in the water with a fork, and then use a sieve to remove the pulp.

Add the sugar or jaggery and cook over low heat until the sugar/jaggery is dissolved. If the chutney is very thick, you can slowly add some water until it is the consistency that you prefer.

Add Cayenne pepper and salt.
Notes
Nutrition Facts
Tamarind Ambli Chutney
Amount Per Serving
Calories 31
Calories from Fat 1
% Daily Value*
Total Fat 0.1g 0%
Polyunsaturated Fat 0.01g
Monounsaturated Fat 0.02g
Sodium 64mg 3%
Potassium 79mg 2%
Total Carbohydrates 8g 3%
Protein 0.3g 1%
* Percent Daily Values are based on a 2000 calorie diet.
Notes:
Nutrition
Nutrition Facts
Tamarind Ambli Chutney
Amount per Serving
% Daily Value*
* Percent Daily Values are based on a 2000 calorie diet.