(Original Blog Recipe – Contains Gluten, Eggs & Dairy)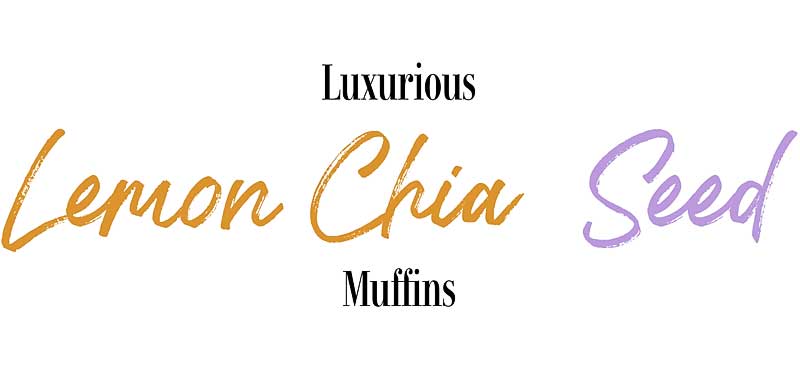 This recipe for Luxurious Lemon Chia Seed Muffins is one of my blogs original recipes. It contains gluten, eggs, and dairy. I have kept it here, as I have all of the original recipes, for those of you who love it and would like to keep the recipe the same! Please stay tuned and follow me as I will have the gluten, egg and dairy alternative options coming soon!
Ingredients is Luxurious Lemon Chia Seed Muffins Recipe
I've become obsessed with chia seeds since they are so healthy and yummy. Chia seeds give a powerful nutritional punch with very few calories making them an ideal addition to any recipe! Chocked full of protein, fibre, antioxidants, Omega-3 fatty acids and essential nutrients chia seeds are a true power house for health!
I have to give the credit for this recipe to my neighbours husband Brett. Every so often I'll bake up a batch of lemon poppyseed muffins for the family, so genius that he is, Brett suggested that this time I use chia seeds! Why have I not thought of this before??? I love poppy seeds but they are not nearly as good for your body as chia seeds. They taste similar and have kind of the same texture, therefore it would be the perfect health boosting substitution. You could even add both for a more interesting, colourful look if so desired!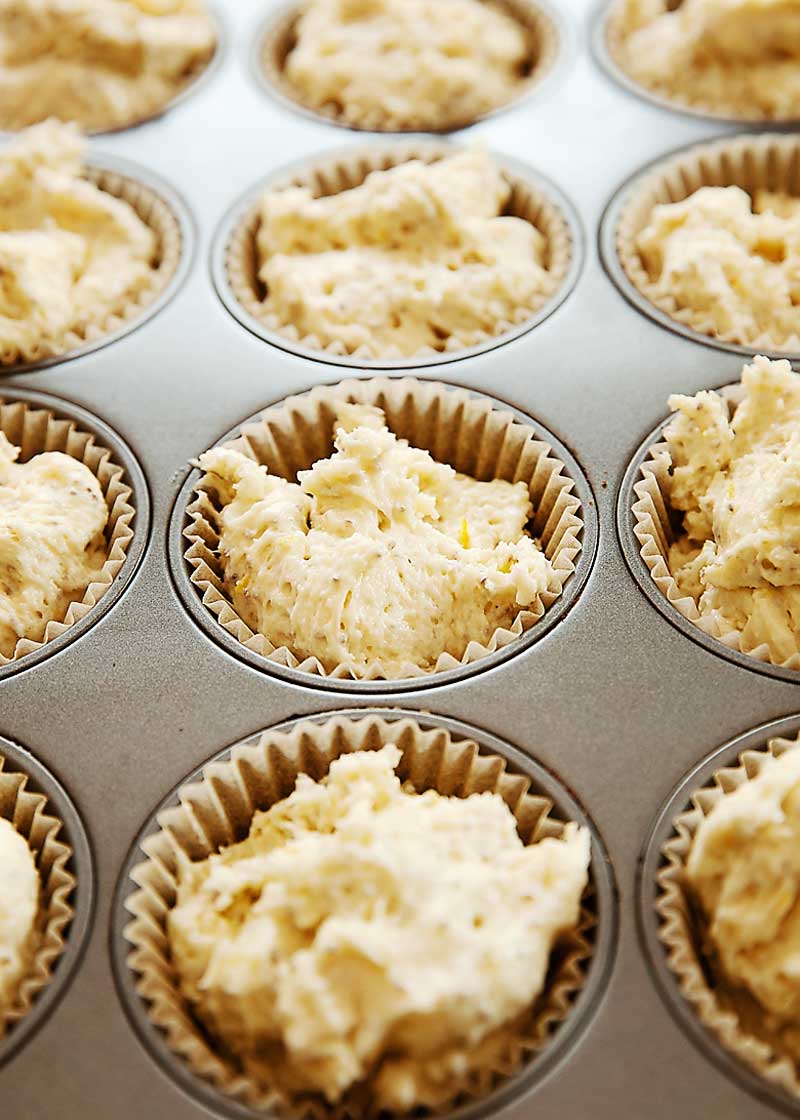 I use Prana Chia Seeds for the incredible health benefits.
Juice & Zest: Gives the fresh and tangy flavour that lemon muffins are known for.
This recipe uses All Purpose Flour. I'm planning to add the Gluten-Free version ASAP!
Butter: I use Savor grass fed butter for it's incredible flavour and health benefits.
Yogourt: 3.5% Plain
Did you know that most baking Powder is made with corn and contains aluminum. You can find Corn Free Baking Powder free from aluminum in the natural section of most grocery stores and at Blush Lane in Calgary.
I use this Kirkland brand pure vanilla extract from Costco.
I always use high quality sea salt or kosher salt for it's increased flavour, hence decreasing the quantity of salt needed to attain the desired taste.
I use free range eggs. I plan to post the Egg Free version of this recipe ASAP!
Making Luxurious Lemon Chia Seed Muffins Recipe
I quickly got to work and whipped up these babies. They turned out amazing. It appears that lemon and chia seed go pretty well together! Who knew!
In my opinion, when it comes to muffins size matters. This recipe will make twelve large buttery, and soft on the inside (but crispy on top) muffins.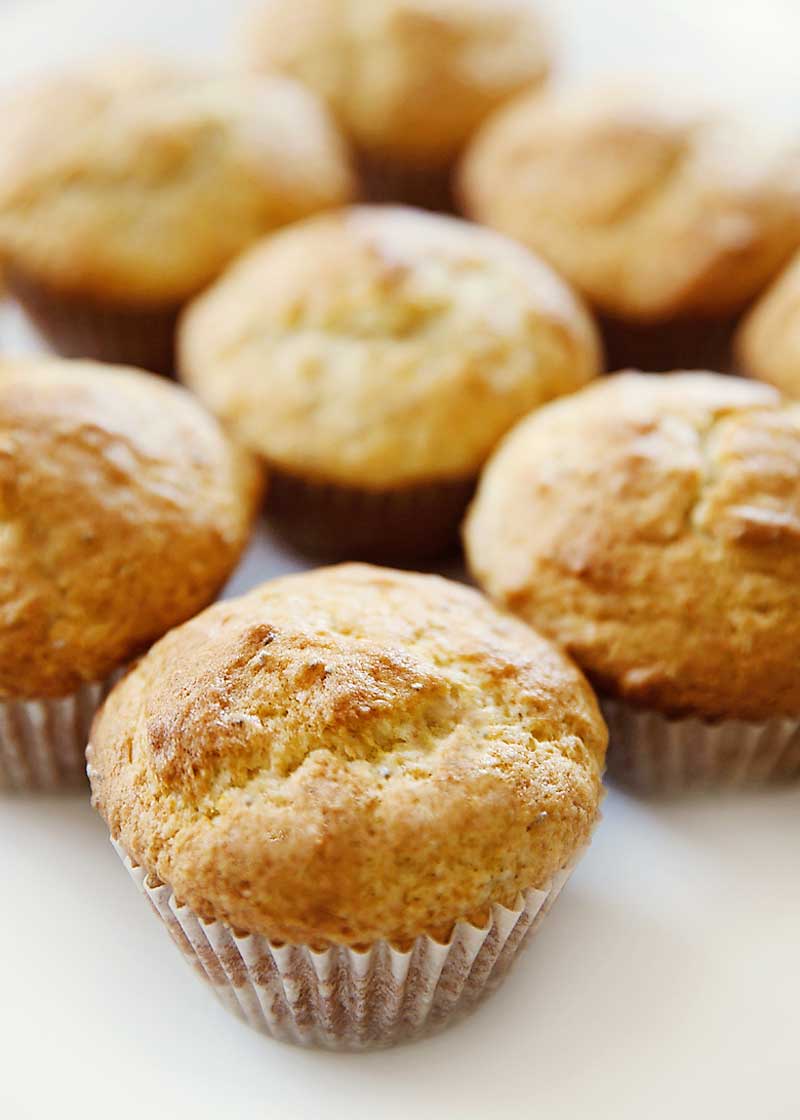 The key to this batter is to add half a cup of yogourt once all of the wet and dry ingredients are mixed together. The yogourt adds a creamy, soft texture to the muffins, while keeping the calories and fat down. I'm always trying to make my recipes as healthy and tasty as possible, so to me this is important. Plus yogurt adds some calcium and protein to the recipe, which we can all use more of.
I promise that if you bake these muffins, they will be one of your go-to recipes. They are so easy to whip up and taste incredible while adding some health boosting nutrients to your diet.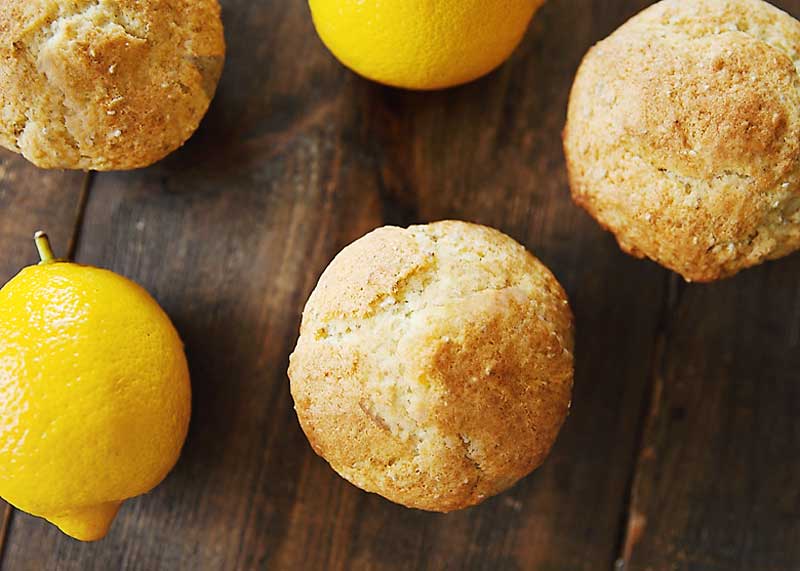 ENJOY!
I sure do hope you enjoy this Luxurious Lemon Chia Seed Muffins Recipe! If you try it, please kindly rate it and comment so I know you loved it! I'd be so grateful if you follow me on Instagram @Turmeric_Me_Crazy!
With gratitude for your readership,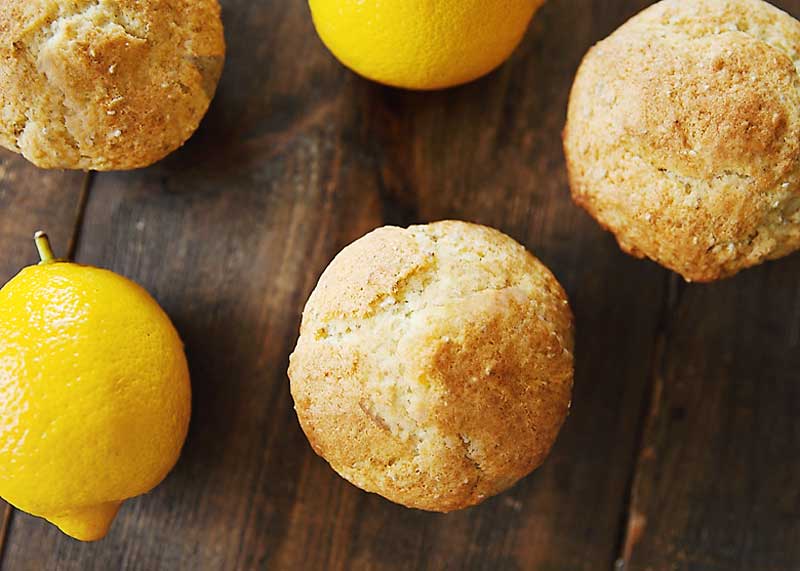 INSTRUCTIONS
Preheat the oven to 400 degrees F.

Using an electric mixer, whip the butter and sugar together. Add eggs one at a time.

Mix in the lemon zest, lemon juice, and vanilla extract.

In a separate bowl, gently toss together the flour, salt, baking soda, baking powder, and chia seed.

Fold the dry ingredients into the batter. Add 1/2 cup of yogourt and mix together with electric mixer.

Spoon batter evenly into muffin cups (grease the muffin tray first if you are not using paper liners). Bake for 16 minutes or until a toothpick inserted in the center comes out clean.
Notes
Nutrition Facts
Lemon Chia Seed Muffins Recipe
Amount Per Serving
Calories 200
Calories from Fat 90
% Daily Value*
Total Fat 10g 15%
Cholesterol 58mg 19%
Sodium 236mg 10%
Potassium 25mg 1%
Total Carbohydrates 23g 8%
Protein 4g 8%
* Percent Daily Values are based on a 2000 calorie diet.
Nutrition
Nutrition Facts
Lemon Chia Seed Muffins Recipe
Amount per Serving
% Daily Value*
* Percent Daily Values are based on a 2000 calorie diet.