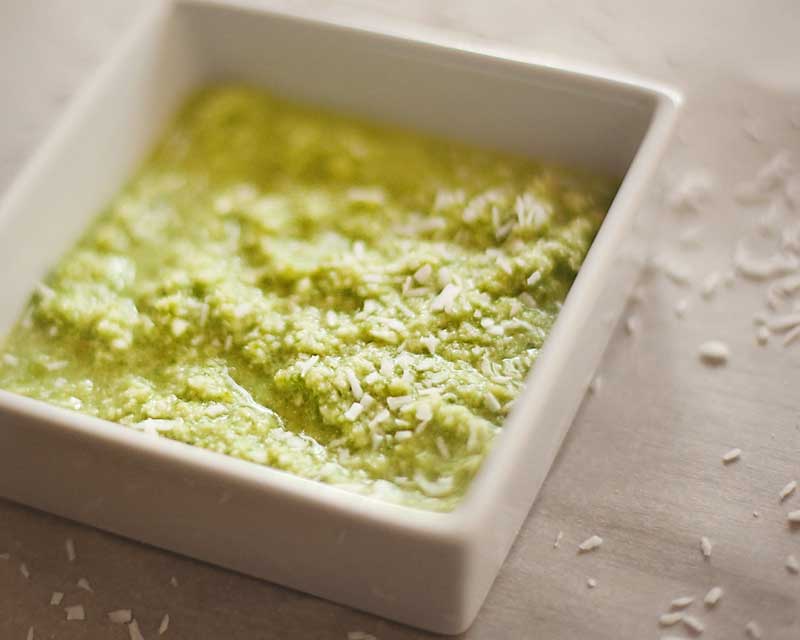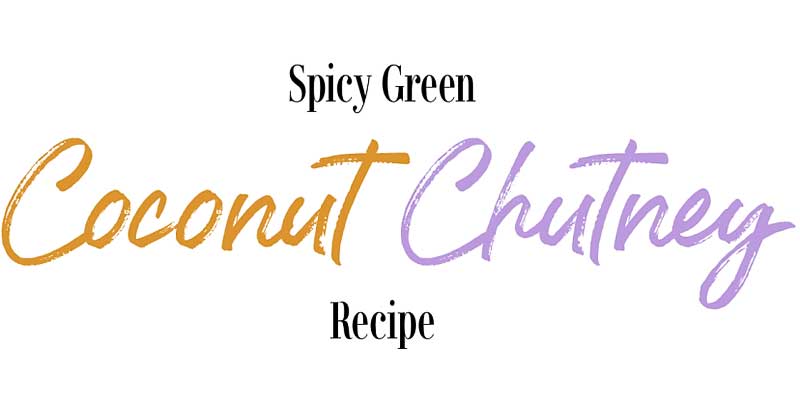 This chutney is my favourite! It goes well with almost anything. This afternoon, after whipping up a batch of coconut chutney, I made a spur of the moment decision to add it to my gluten free grilled cheese sandwich! Oh my, it was sooooooo good. I honestly can't think of many foods (except of course desserts) that don't go well with coconut chutney.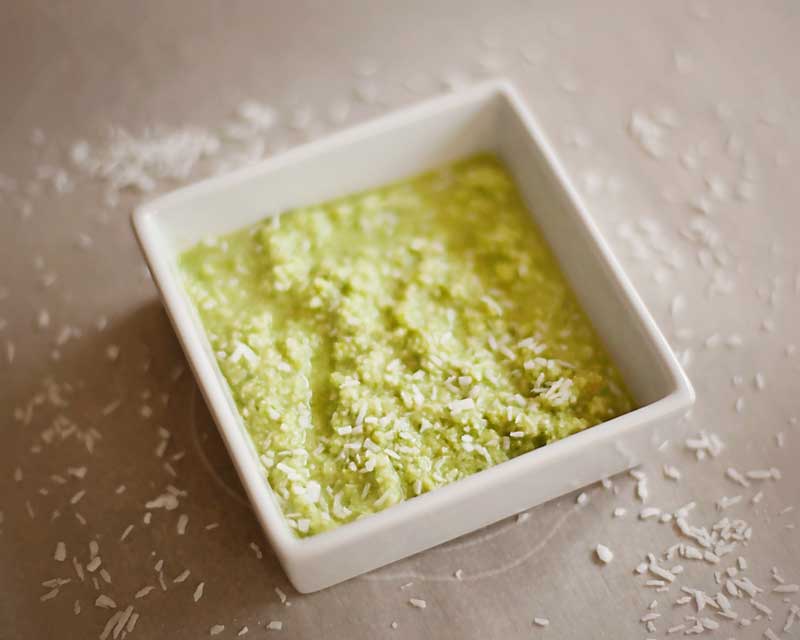 I wanted to post a recipe I learned from Alnaar for Chana Bateta (Savoury Chickpea and Potato Stew) today. However, I realized that in order to make Chana Bateta, you need to have two chutneys available: Tamarind Chutney and Coconut Chutney. So before I post the Chana Bateta recipe, I'm going to add a couple of chutney posts to save you some confusion.
Ingredients in Spicy Green Coconut Chutney
Coconut chutney is ridiculously easy to make. You need four ingredients: Unsweetened Shredded Coconut, Serano Peppers, Lemon Juice, and Plain Yogourt.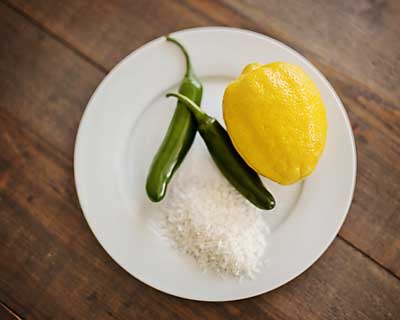 How to make Spicy Green Coconut Chutney in 2 easy steps!
Blend the first three ingredients and then stir in the yogourt. That is it! So easy and incredibly tasty!
Its difficult to gauge how spicy the hot peppers are, so if you find that the chutney is way to hot, you can add more yogourt and/or coconut until its to your liking.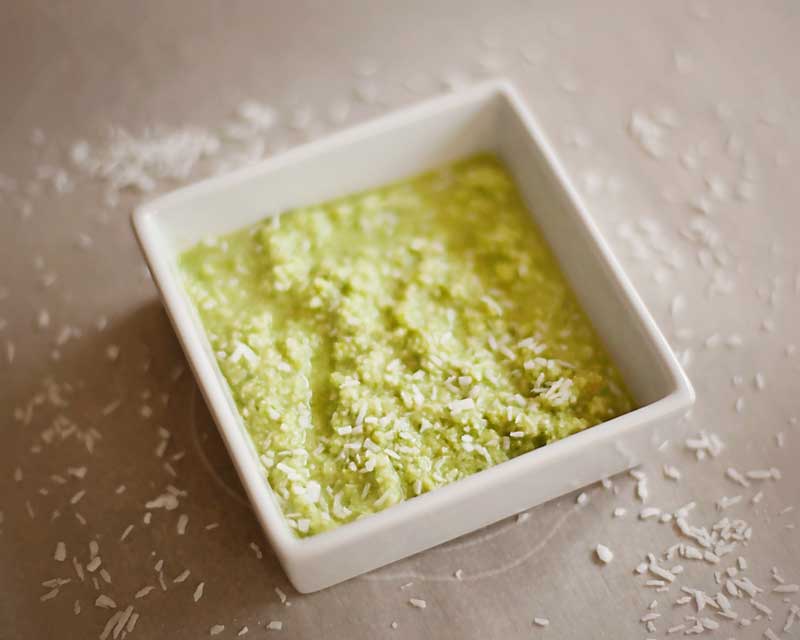 ENJOY!
I hope you enjoy this recipe and I would love to hear from you in the comments below. Thank you to my amazing friend Alnaar for teaching me her family recipe!
Much love and hugs,

Spicy Green Coconut Chutney Recipe
Spicy Green Coconut Chutney Recipe
2 tbsp Fresh Lemon Juice
2 Serano Peppers
2 tbsp Unsweetened Coconut Flakes
1 tbsp Yogourt (3.5% MF)
Blend together the unsweetened coconut flakes, serano peppers, and lemon juice. You may need to add a teaspoon of water if there is not enough liquid.
Once blended, pour into a bowl and stir in a tablespoon of yogourt.
Nutrition Facts
Spicy Green Coconut Chutney Recipe
Amount Per Serving
Calories 24
Calories from Fat 18
% Daily Value*
Total Fat 2g 3%
Polyunsaturated Fat 0.02g
Monounsaturated Fat 0.003g
Cholesterol 0.4mg 0%
Sodium 2mg 0%
Potassium 24mg 1%
Total Carbohydrates 2g 1%
Protein 1g 2%
* Percent Daily Values are based on a 2000 calorie diet.