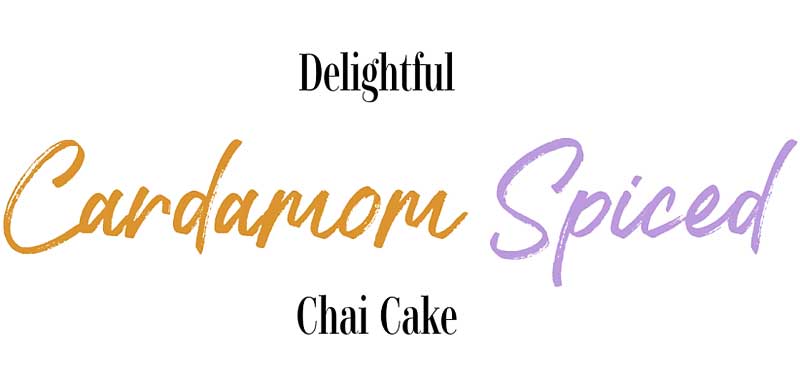 This Delightful Cardamom Spiced Chai Cake Recipe is one of my blogs original recipes. It contains gluten, eggs, and dairy. I have kept it here, as I have all of the original recipes, for those of you who love it and would like to keep the recipe the same! Please stay tuned and follow me as I will have the gluten, egg and dairy free alternative options coming soon! When it is ready I will post it here.
If you are looking for a deliciously moist, and not to sweet cake to enjoy with your afternoon tea, look no further! This really is the tastiest cake you will ever make. I can't wait to make it gluten, dairy and egg free so I can enjoy it!
Ingredients in Delightful Cardamom Spiced Chai Cake Recipe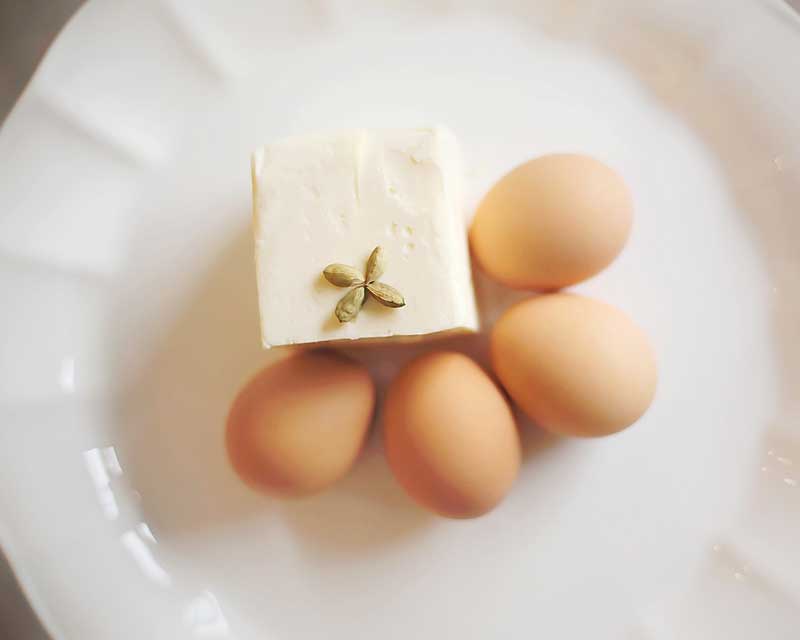 The secret ingredient in this cake is freshly ground cardamom. The cardamom pods contain little seeds that can be ground in a food processor or blender. You want to do this right before you make the cake so that it is as fresh and aromatic as possible.
Ingredients List for Delightful Cardamom Spiced Chai Cake Recipe
Butter: I use Savor brand grass fed butter.
1% Milk: I use Rolling Meadows Brand grass fed milk.
I use free range eggs. I will have an egg free version here as soon as I can.
Did you know that most Baking Powder is made with corn and contains aluminum? You can find Corn Free Baking Powder free from aluminum in the natural section of most grocery stores and at Blush Lane Organics Stores in Calgary.
Tips for making Delightful Cardamom Spiced Chai Cake Recipe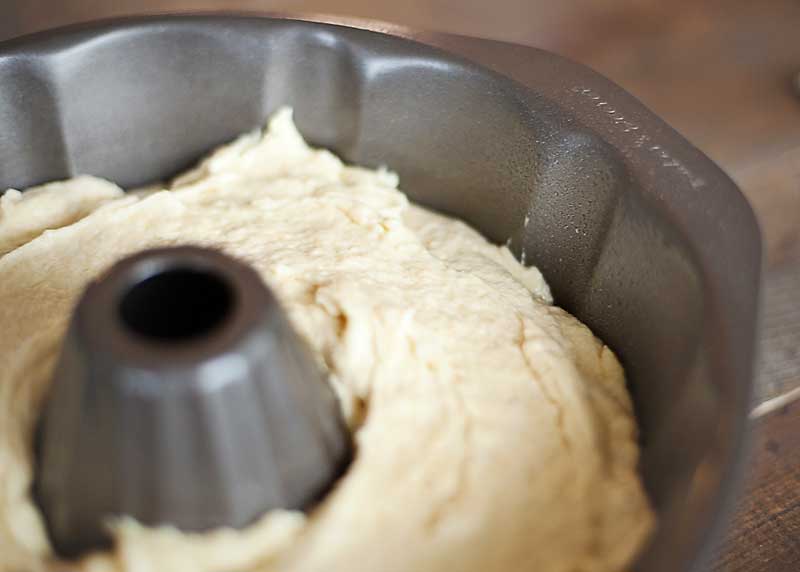 Chai cake is usually made in a bundt cake pan. You don't have to use a bundt pan, but it makes the cake look so pretty! As well, the hole in the middle speeds up the baking time and makes sure that the cake is not undercooked in the middle.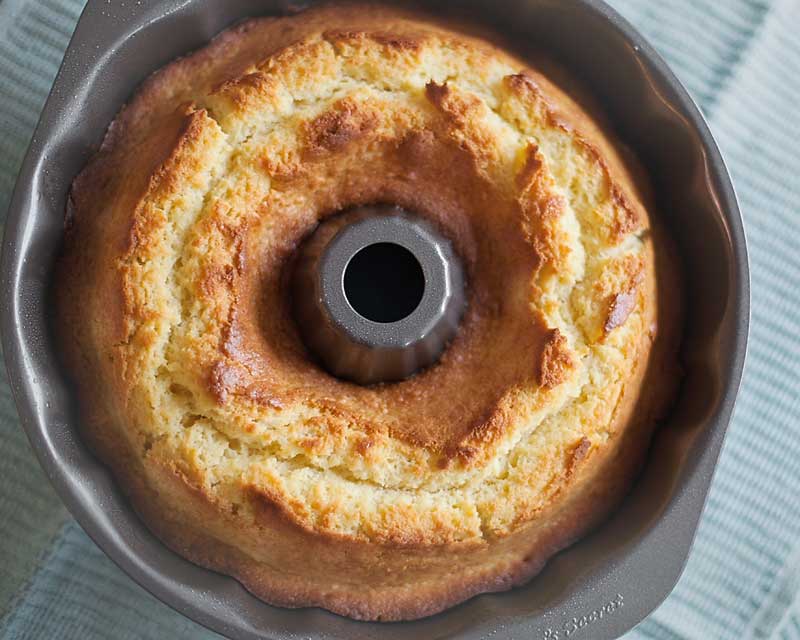 Make sure you grease the pan like crazy with butter (or another natural non-stick oil) before you pour in the batter or your cake will fall apart when you flip it over.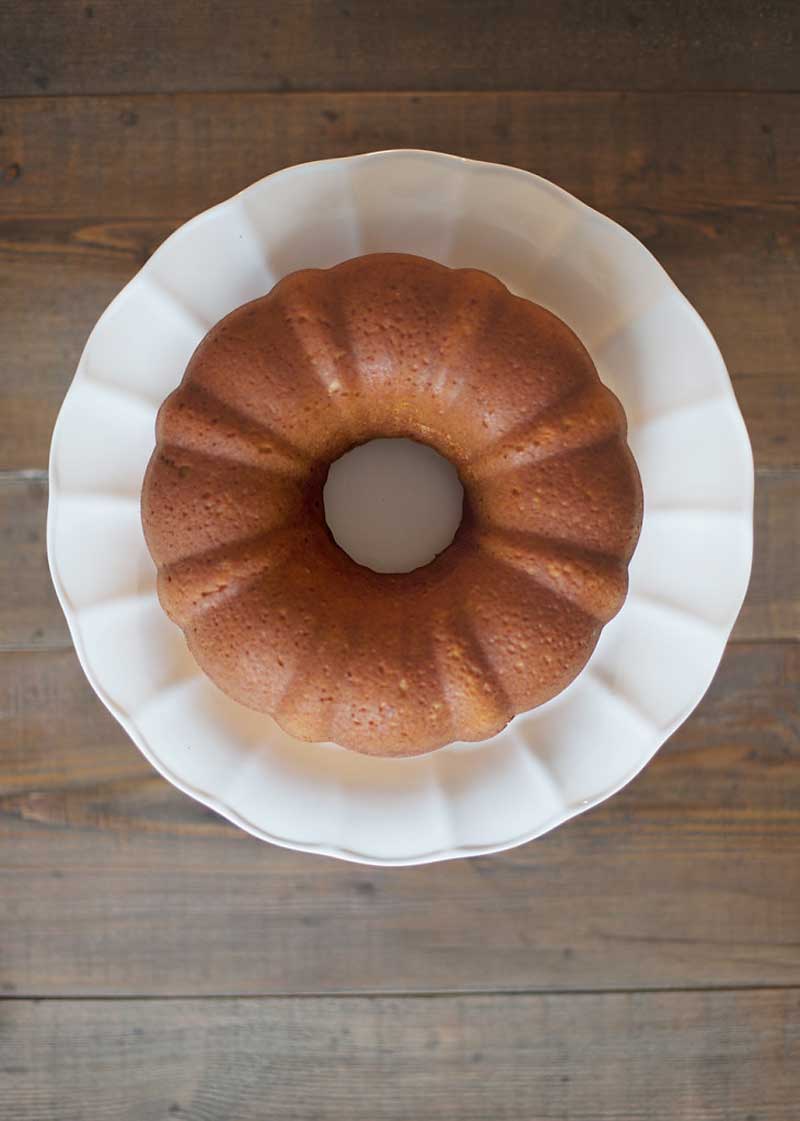 You will probably be dying to just flip over the pan and dig in as soon as you take it out of the oven, but its crucial to let the cake cool for at least 15 minutes before you remove it from the pan.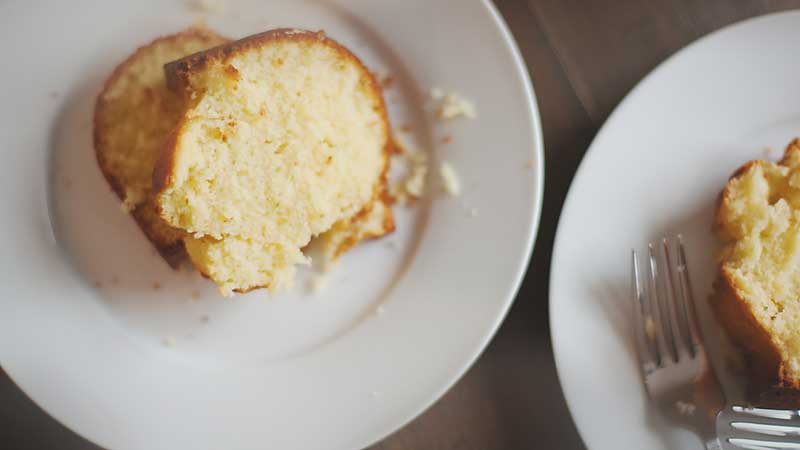 And of course you don't have to have this cake with chai or tea. I just called it Chai cake because that is what people usually drink with the cake. My husband would prefer a nice latte and kids love it with a cold glass of milk.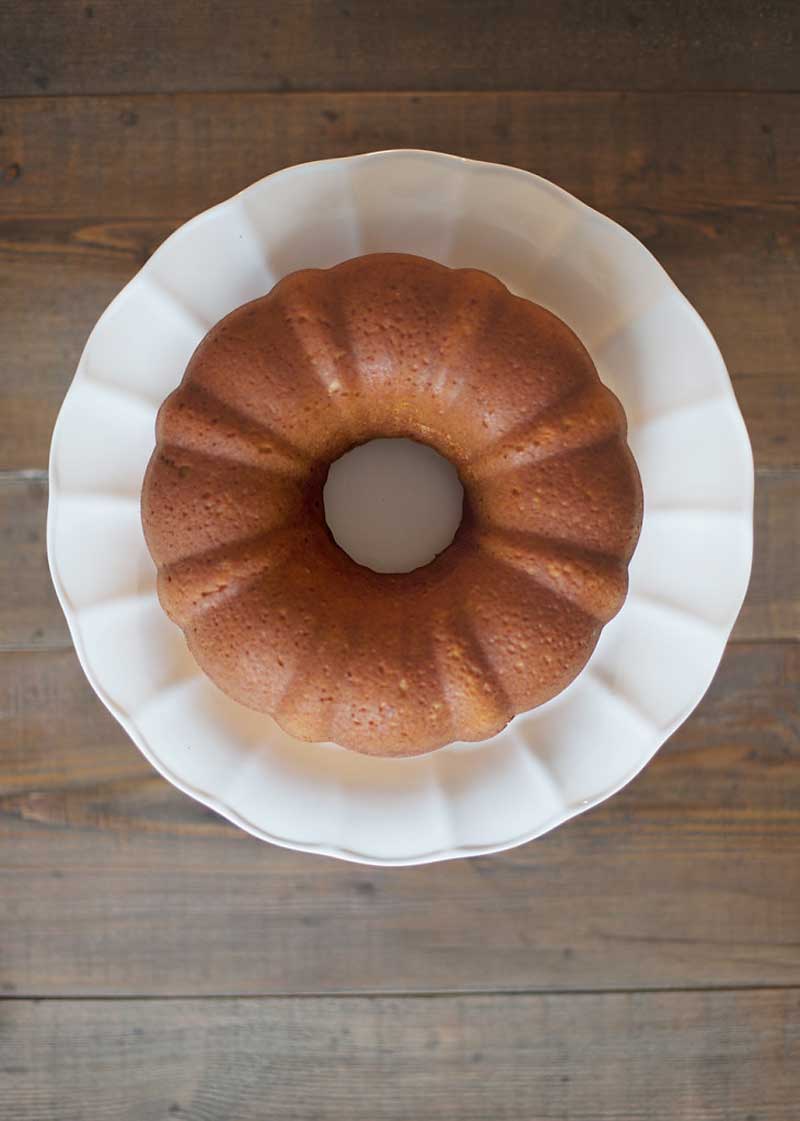 ENJOY!
I sure do hope you enjoyed this recipe and find it The most Delightful Cardamom Spiced Chai Cake! If you try it, please rate it below and comment so I know you loved it! I'd be ticked pink if you'd follow me on Instagram @Turmeric_Me_Crazy!
Thank you kindly for your readership!
Hugs,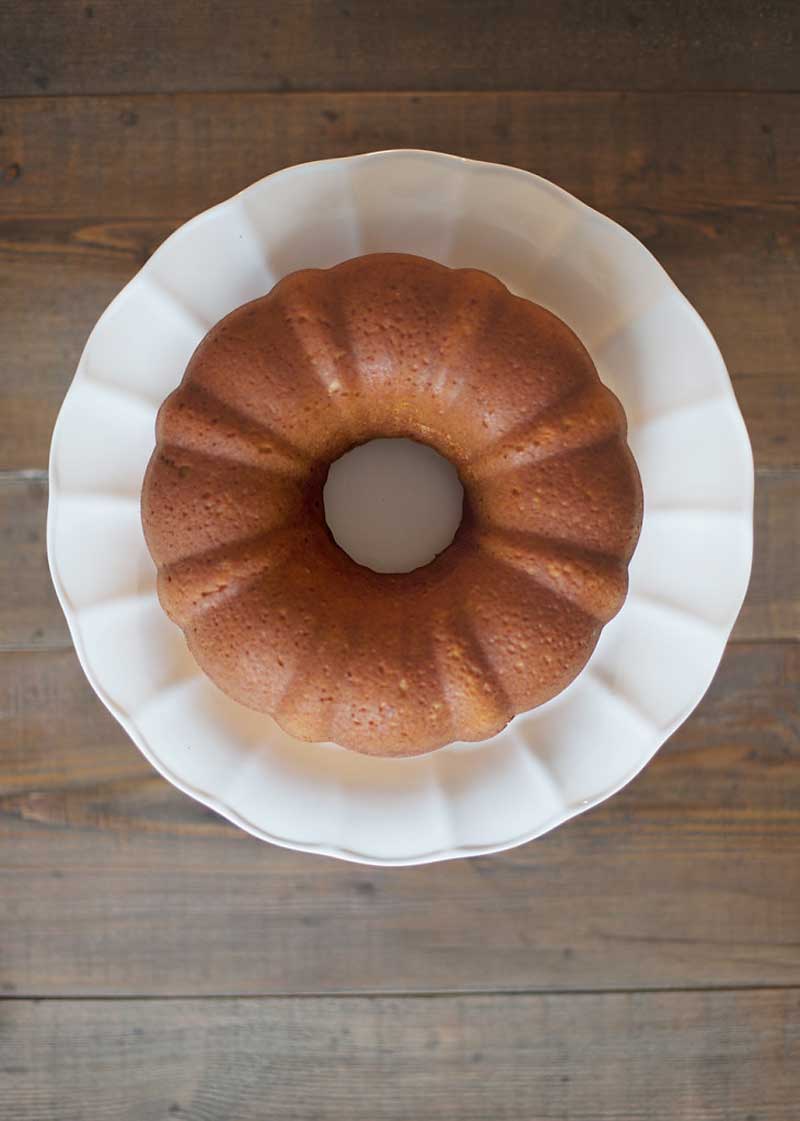 INSTRUCTIONS
Preheat oven to 350 degrees F.

Remove the seeds from the cardamom pods and grind in a blender or food processor.

In a large bowl, mix together the Flour, Baking Powder, Salt, and Ground Cardamom.

In a separate bowl, whip together the butter and sugar until it is light and fluffy looking.

Beat in the eggs, two at a time. Beat in the vanilla extract.

Add the dry ingredients slowly to the batter, alternating with the milk. Mix until well blended.

Grease a bundt cake pan with butter or cooking spray. Pour the batter into the pan.

Bake in preheated oven for 45 to 50 minutes. To check that the cake is done, you can insert a tooth pic at the centre. It should come out clean. Be careful not to over bake or the cake will become dry.

Wait 15 minutes before flipping over the pan on a large cake plate to remove the cake.
Notes
Nutrition Facts
Cardamom Spiced Chai Cake Recipe
Amount Per Serving
Calories 325
Calories from Fat 153
% Daily Value*
Total Fat 17g 26%
Cholesterol 114mg 38%
Sodium 197mg 8%
Potassium 37mg 1%
Total Carbohydrates 36g 12%
Protein 6g 12%
* Percent Daily Values are based on a 2000 calorie diet.
Nutrition
Nutrition Facts
Cardamom Spiced Chai Cake Recipe
Amount per Serving
% Daily Value*
* Percent Daily Values are based on a 2000 calorie diet.