Quickly & easily make your own DIY Gluten Free Flours at home, like this Sweet Rice Flour, in just 3 simple steps! Use this lovely DIY gluten free flour to make delicious gluten free bakes!
Make your own Sweet Rice Flour the BEST and easiest method! How you make your sweet rice flour makes a difference to success in your Gluten Free Kitchen! A powerful binding flour, sweet rice flour, in combination with whole grains (like sorghum & brown rice flour) & starches (like tapioca, potato or arrowroot) will make a lovely gluten free flour blend for all of your gluten free bakes!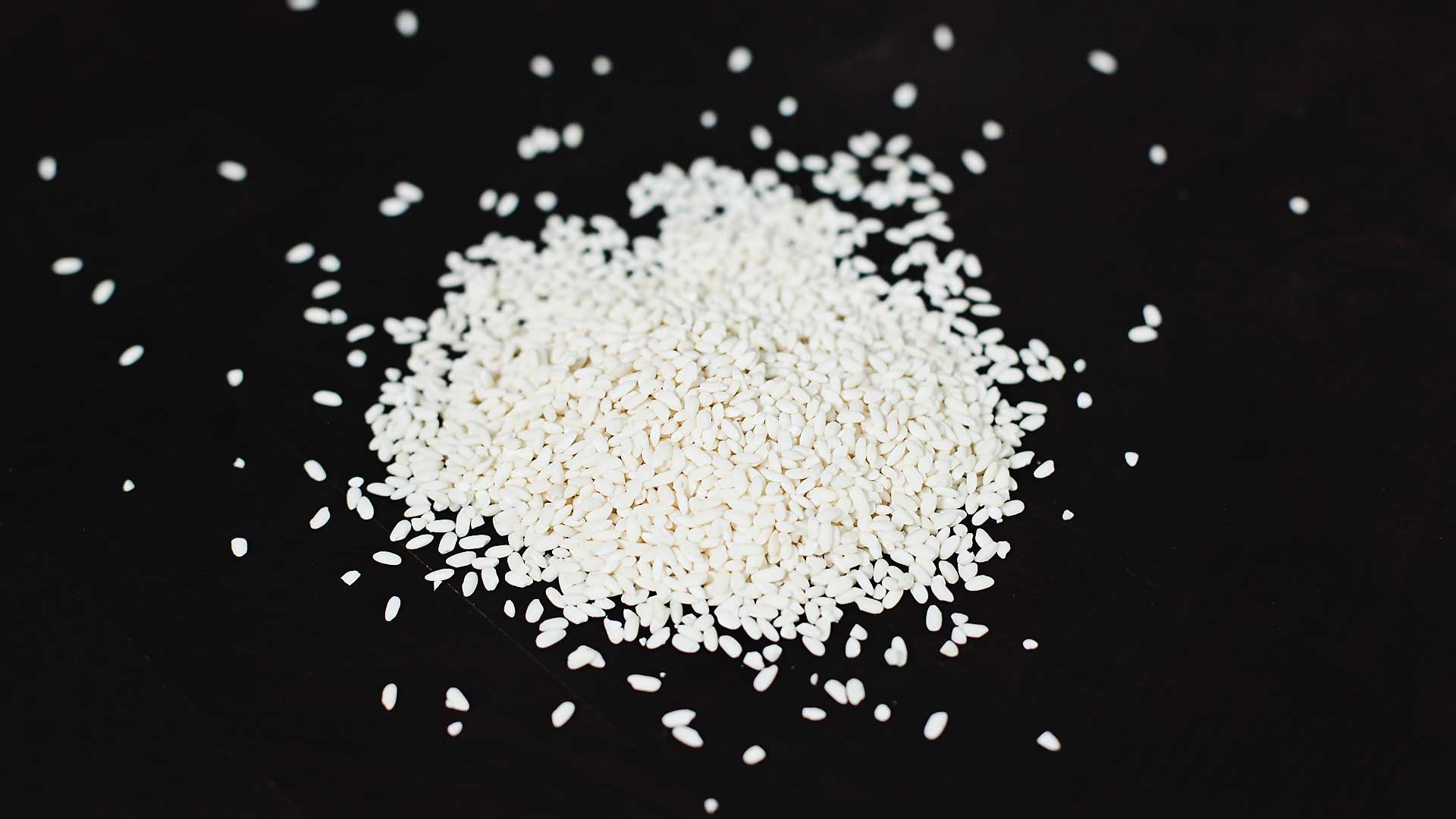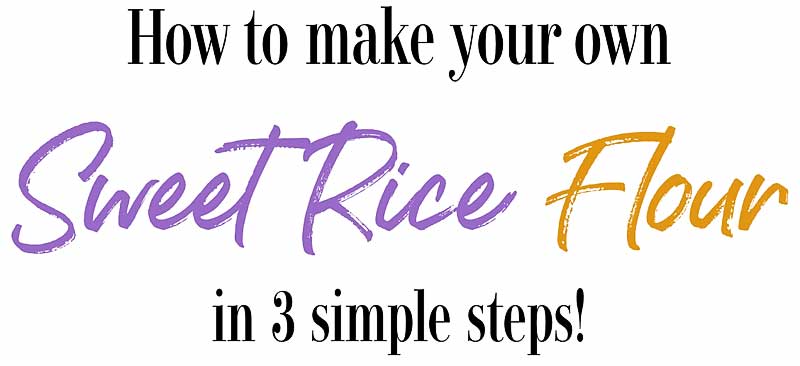 Easy to make with step by step video instructions (even 1st time gluten-free bakers can make it).
DIY Gluten Free Sweet Rice Flour FASTER than you can make it to the store to buy some!
Grind your flour fresh, when you need it!
Never have to worry about the store being out of stock!
Fresh flour tastes better & makes better Gluten Free Baking.
Use this fresh sweet rice flour as a fantastic binding flour in combination with whole grains & starches to make all sorts of incredible gluten free baking!
WHAT IS SWEET RICE FLOUR? WHAT IS SWEET RICE?
Sweet rice is a serious powerhouse of gluten free baking! It is bound to become one of your staples in your gluten free kitchen! It is a secret ingredient that many successful gluten free bakers swear by!
Sweet Rice is also known as "glutinous rice" but don't let the name fool you! It contains NO gluten. The term "glutinous" simply refers to its ability to act like glue. In this way sweet rice is a perfect use for us gluten free bakers who need to replace the power of gluten in binding our bakes! 
Sweet rice is a short grain, starchy rice that is grown mostly in SE and Eastern Asia. It is used commonly in Asian cooking, like Japanese Mochi which are Japanese rice cakes (use Mochiko flour = sweet rice flour). Sweet rice is milled to create sweet rice flour!
WHAT MAKES SWEET RICE SO STICKY?
Sweet rice has a very low amylose starch content (a resistant starch) and a much higher amount of amylopectin starch than other rice varieties (makes it sticky).
SWEET RICE FLOUR POWER! - USES
Sweet Rice Flour is an absolute indispensable staple in my gluten free baking! Here are some of its uses:
Binding Flour – used to help bind ingredients together.
High Starch Content – makes it a great thickener for soups, sauces, gravies, & batters (like pancakes).
Baking will flake instead of crumble – like with gluten free pastry!
Incredibly absorbent which helps to maintain moisture in your bakes (including cakes).
Helps maintain structure in doughs & batters while cooking.
is sweet rice flour = white rice flour?
No. Unfortunately, widely available white rice flour is completely different than sweet rice flour and sadly they are not in any way interchangeable.
Sweet Rice Flour has the above mentioned qualities of a binding flour. 
White Rice Flour has an opposite role. It is ground from medium-long grain white rice. It brings a lightness & crunch to your gluten free bakes. It is not a good absorber and can dry baked goods out. It definitely plays a role in GF baking, just not the same role as Sweet Rice Flour unfortunately.
Want to make GLUTEN FREE SOURDOUGH?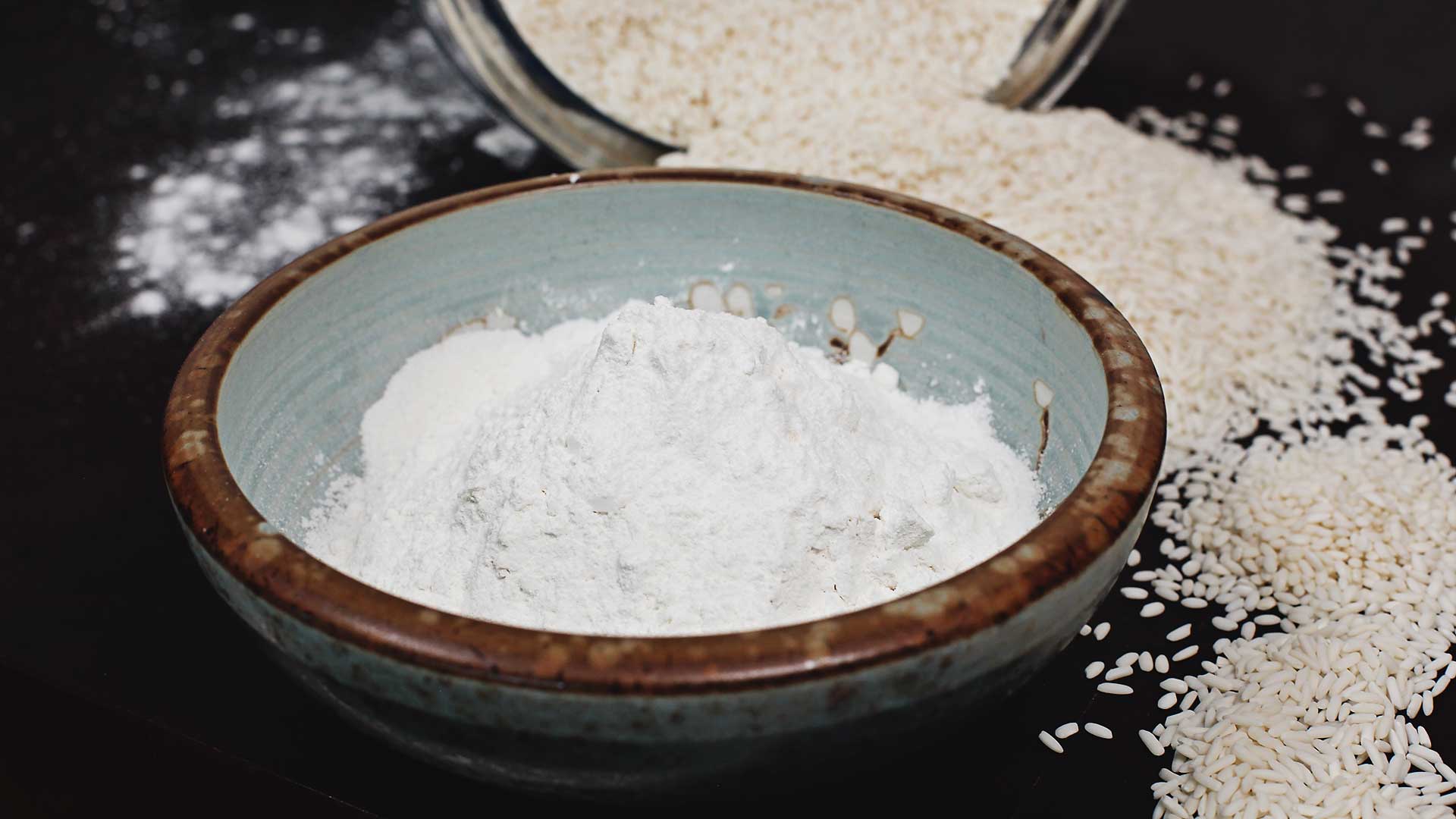 MATERIALS LIST - DIY Gluten Free FLours
Large Bowl

Fine Mesh Strainer

Towel & or Paper Towel

Baking Tray (lined with Parchment)

High Speed Blender (e.g. Vitamix)

Container to store flour
SWEET RICE – I recommend buying an organic, gluten free rice if possible as this will create the best flour. However, organic sweet rice can be hard to find! So do your best and non-organic works too.
WATER – Fresh, clean water is all that you need!
how to make gluten free SWEET rice flour - THE BEST WAY!
WATCH MY EXPERIMENT - SWEET RICE FLOUR 3 WAYS!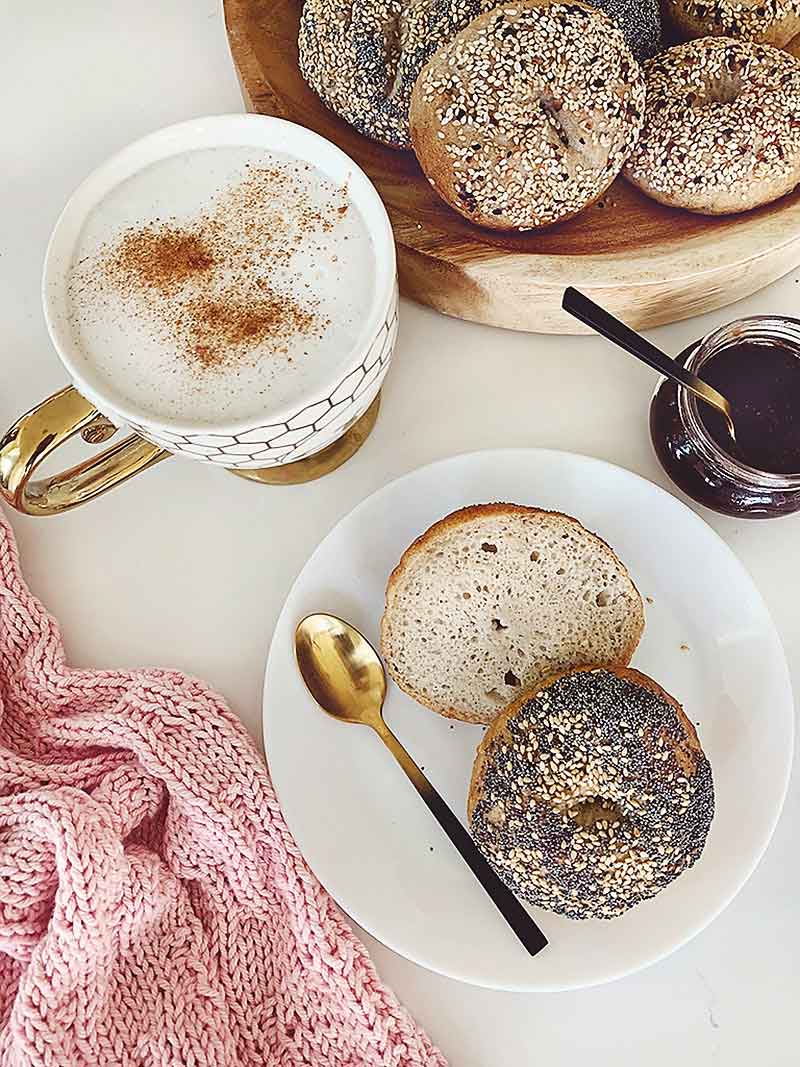 Want more delicious recipes at your fingertips?
Get updates on our latest posts & recipes from TurmericMeCrazy straight to your inbox!
By clicking subscribe you are consenting to receive emails from TurmericMeCrazy. I will only email you monthly with new recipes & updates. No spam I promise!
PIN THIS diy gluten free flours how to guide for later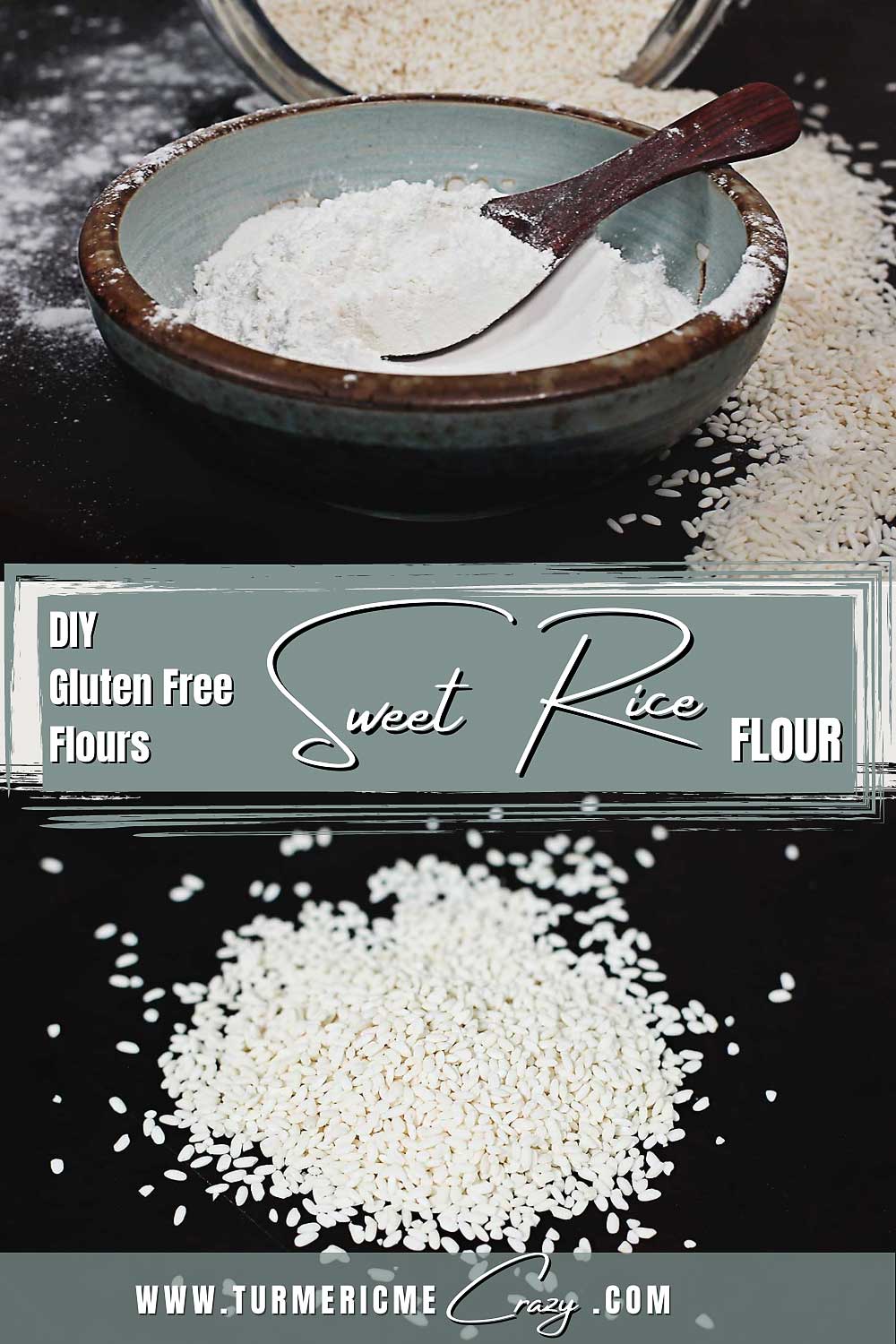 FREQUENTLY ASKED QUESTIONS
Can't find the answer to your question? Please feel free to contact me anytime in the comments below or privately on my contact page.
I sure do hope you love this Gluten Free Sweet Rice Flour how to guide. If you try it, I'd be ever so grateful if you'd please add a comment & a rating onto the recipe below or at the bottom of the post ♡. This will help Google recognize it and help my website grow.
Thank you once again for your readership & support.
Now let's make some flour!

Want to make gluten free sourdough...?
Would you like to make a Gluten Free Sourdough Loaf? You'll love how easy making this bread becomes with my FREE BAKING TIMELINE & follow-along videos. I sure hope that this helps give you some ease in your gluten free sourdough journey!
OTHER DELICIOUS RECIPES TO TRY...
please share this DIY GLUTEN FREE Flour recipe ♡!